This week sees the debut of director Andy Muschietti's IT: Chapter Two with advanced reviews now in, and its Rotten Tomatoes score made known.
With 60 reviews accounted for, IT: Chapter Two has a Rotten Tomatoes score of 83%.
The number is similar to the first flick's own score of 86%.
Update 9/5 5:21pm EST: It: Chapter Two now has a Rotten Tomatoes score of 68% with 151 reviews in.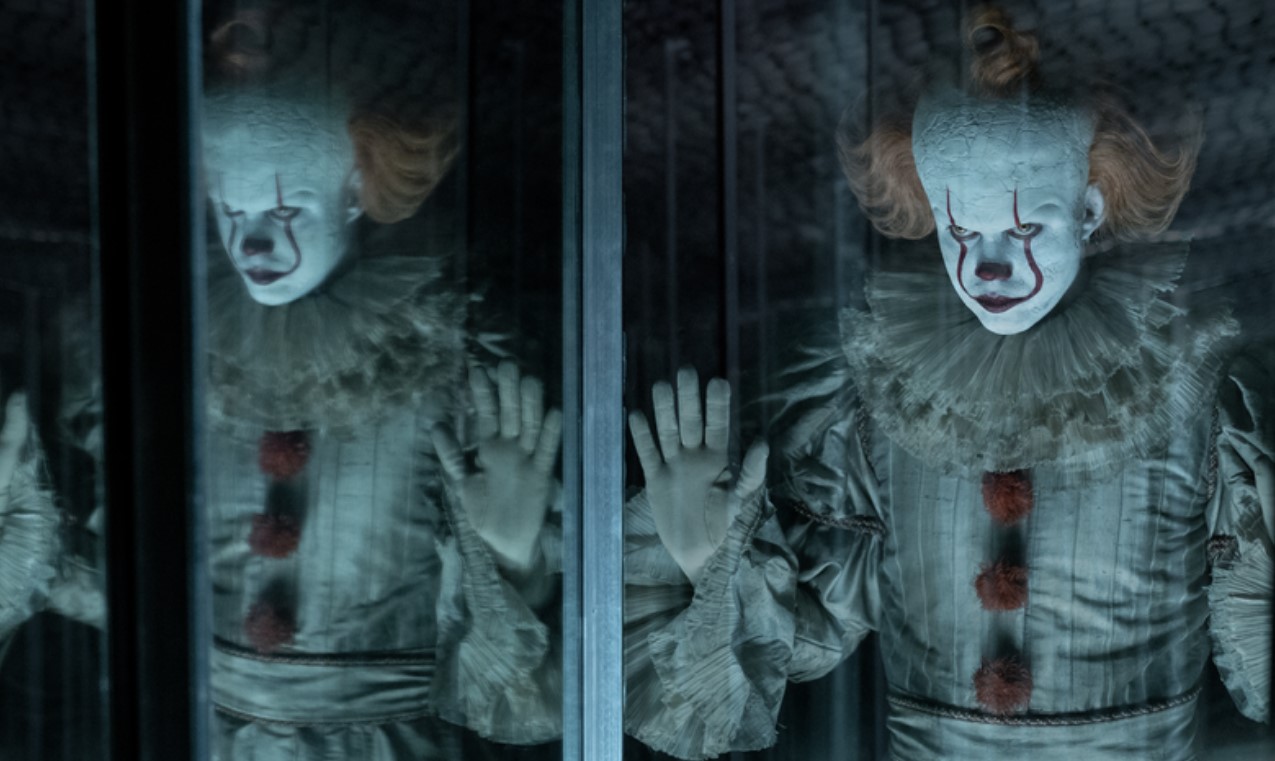 IT: Chapter Two brings back Pennywise
The box office estimates are also a bit lower as IT: Chapter Two is projected to bring in between $90 million-$100 million for its opening weekend box office, which is shy the $123.4 million record-breaking horror movie opening the first movie had back in 2017 that went on to bring in $700 million worldwide.
My own two cents, I liked the first movie a lot, so I am expecting bigger numbers, though it seems this Summer as if not as many people went to the theater, which could be, of course, because of the films not being as good as previous years.
IT: Chapter Two arrives in theaters September 6, 2019 starring Oscar nominee Jessica Chastain ("Zero Dark Thirty," "Mama") as Beverly, James McAvoy ("Split," upcoming "Glass") as Bill, Bill Hader (HBO's "Barry," "The Skeleton Twins") as Richie, Isaiah Mustafa (TV's "Shadowhunters: The Mortal Instruments") as Mike, Jay Ryan (TV's "Mary Kills People") as Ben, James Ransone (HBO's "The Wire") as Eddie, and Andy Bean ("Allegiant," Starz' "Power") as Stanley. Reprising their roles as the original members of the Losers Club are Jaeden Martell as Bill, Wyatt Oleff as Stanley, Jack Dylan Grazer as Eddie, Finn Wolfhard as Richie, Sophia Lillis as Beverly, Chosen Jacobs as Mike, and Jeremy Ray Taylor as Ben. Bill Skarsgård returns in the seminal role of Pennywise.
Synopsis:
Because every 27 years evil revisits the town of Derry, Maine, It Chapter Two brings the characters—who've long since gone their separate ways—back together as adults, nearly three decades after the events of the first film.