It's learned an Injustice animated movie is in the works from Warner Bros. Home Entertainment, which is based on the popular video games and comic books.
The info became known as a result of the official press release for Batman: The Long Halloween, Part Two where the special features list the following:
A Sneak Peek at the next DC Animated Movie – An advanced look at Injustice.
The Injustice video games follows an evil Superman with Batman and the other characters trying to stop the Man of Steel.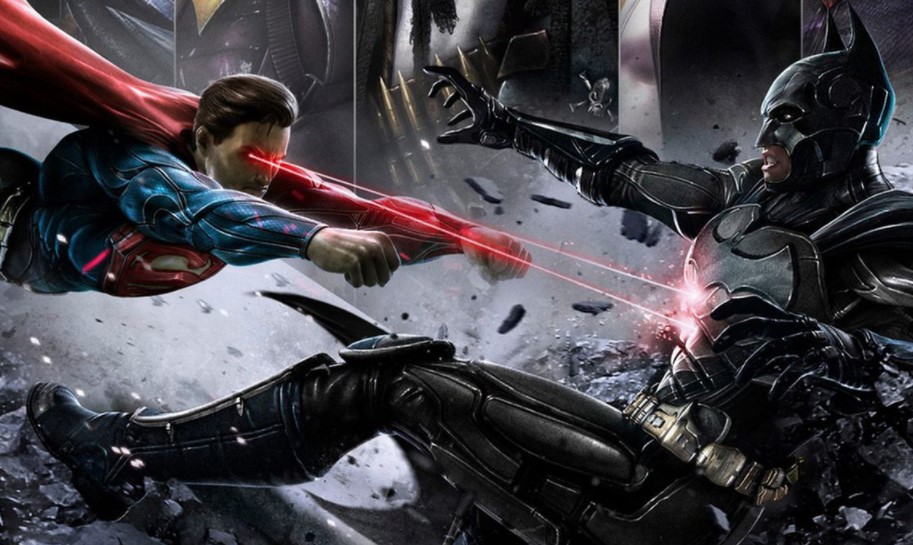 The first game, Injustice: Gods Among Us, is described as:
Injustice: Gods Among Us introduces a new franchise in the fighting game genre and a brand new story created in collaboration between NetherRealm Studios, DC Entertainment and comic book writers Justin Gray and Jimmy Palmiotti. As the story unfolds, players will experience the power, gadgetry and unparalleled strength of some of the most popular DC Comics heroes and villains, such as Batman, Superman, The Flash, Wonder Woman, Green Arrow, Aquaman, The Joker and others, as they engage in epic battles in a world where the line between good and evil is blurred.
The sequel, Injustice 2, is described as:
Injustice 2 continues the story set in motion in Injustice: Gods Among Us as Batman and his allies work towards putting the pieces of society back together, but struggle against those who would restore Superman's Regime. In the midst of this chaos, a new threat appears that will put Earth's very existence at risk.
The comic book is described as:
Superman is on a mission to punish anyone who lives a life of crime, and now the heroes of our world must decide whether they are with Superman and his brutal brand of justice, or against him!
Worth a note is that Zack Snyder wanted to do and did do an evil Superman as part of his Knightmare Universe in Batman vs. Superman and Justice League and had plans to in sequels.
The Injustice animated movie featuring an alternate/evil Superman also fits with recent popular comic book shows such as The Boys, Invincible, and Jupiter's Legacy.