April Fool's Day? What is being claimed to be a before-image featuring Henry Cavill sporting the mustache in Justice League has hit the net. If legit, the pic shows what the actor looks like in the Man of Steel suit prior to CGI removing the lip and facial hair.
At the time of the Justice League reshoots, Henry Cavill was filming Mission Impossible for Paramount. Reportedly, Paramount wouldn't let Cavill shave off the reshoots even though Warner Bros. offered to pay for the digital effects to add in the mustache later, which would have been easier than removing the hair digitally for Justice League. Paramount is said to have shot that notion down, so WB chose to digitally remove the mustache themselves, which, as we all know, didn't come off all that well.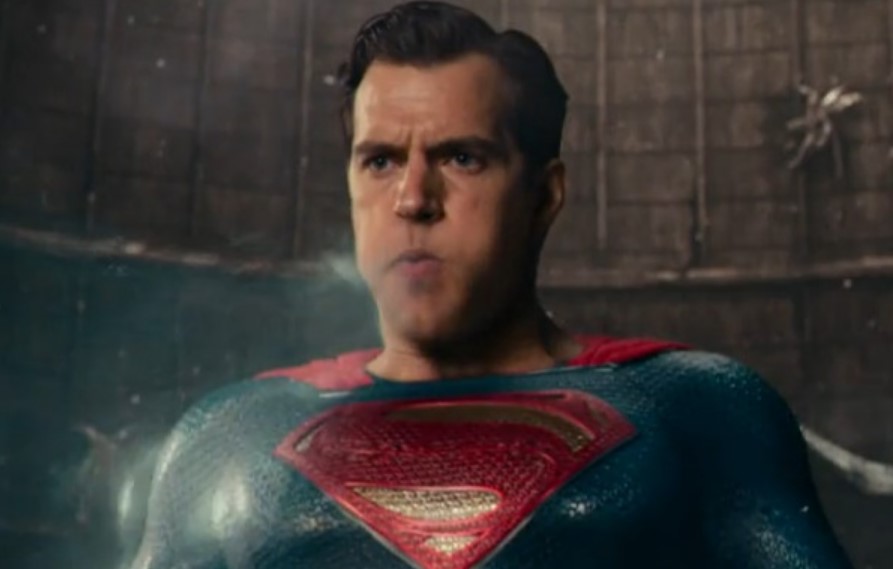 As some fans have stated, why not simply have Henry Cavill sport a mustache and beard for his return as Superman in Justice League? For one, it would have looked a heck of a lot better than the end-product; two, it is similar to the look of Superman from the comics, and three: Henry Cavill already sported a beard in Man of Steel. As I stated before, I'm guessing WB pretty much wanted Justice League out of the way ASAP.
On the left is the Henry Cavill Superman image before the CGI from Justice League, with fan art of the black suit on the right:
Honestly, they could have just given Henry Cavill a beard & call it a day. It wouldn't have looked like such a visual effects monstrosity & it would have still fit the story narratively in the film. *smh* pic.twitter.com/lSaUmtlBeT

— Jesabel (@JesabelRaay) April 1, 2019
(via Reel Anarchy)