Henry Cavill promotes Boss glasses in a new social media post which sees the Superman actor look a lot like his alter ego Clark Kent.
Cavill teases that his powers come from the sun on Facebook:
As you may have previously noted, my sunglasses from BOSS eyewear have been useful for both staring directly at the sun AND into the rain. Autumn is upon us and winter is c….almost here too. So, come rain or shine, the BOSS eyewear Autumn/Winter collection may just serve you well! Enjoy! Disclaimer: Don't stare directly at sun. I may get my powers from there, but you will probably do some damage. BOSS #BOSSEyewear #Sponsored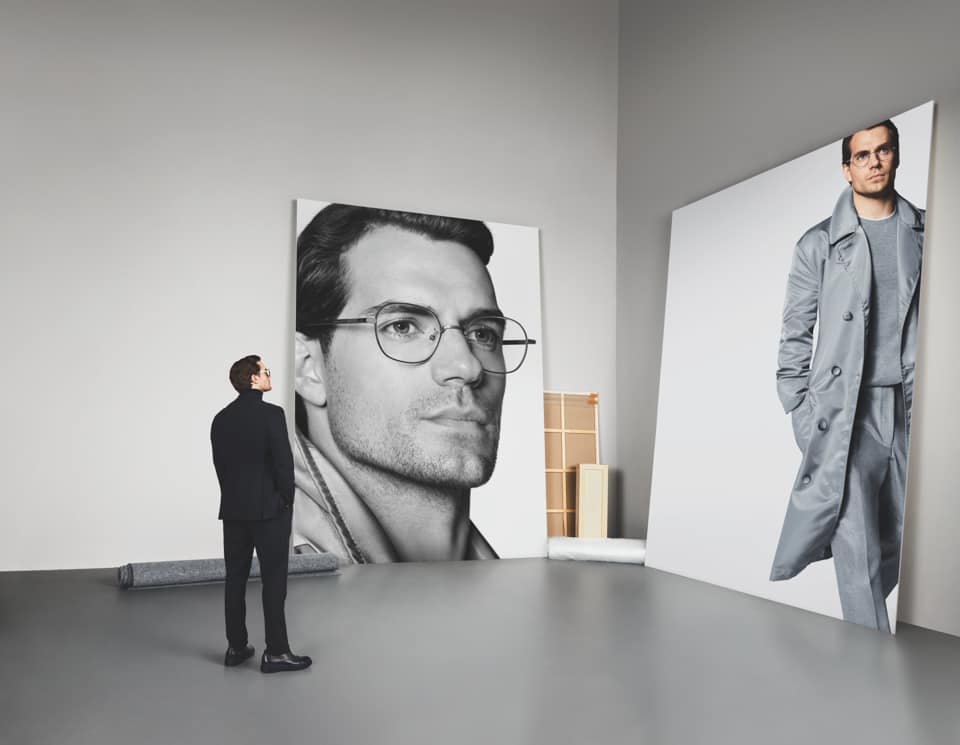 Henry Cavill is "Boss"
Last month on Instagram also saw Henry Cavill tease a cool pair of Boss sunglasses along with his new Netflix series The Witcher.
Just finished some ADR (Automated Dialogue Replacement) for The Witcher and had the good fortune to wear my special ADR sunglasses (not true) which are from BOSS Eyewear (totally true). If you look closely you might see some secret details from the show in the reflection…..or you might just see my phone. Which means double me, which may, or may not, be a good thing #BOSSEyewear @BOSS #TheWitcher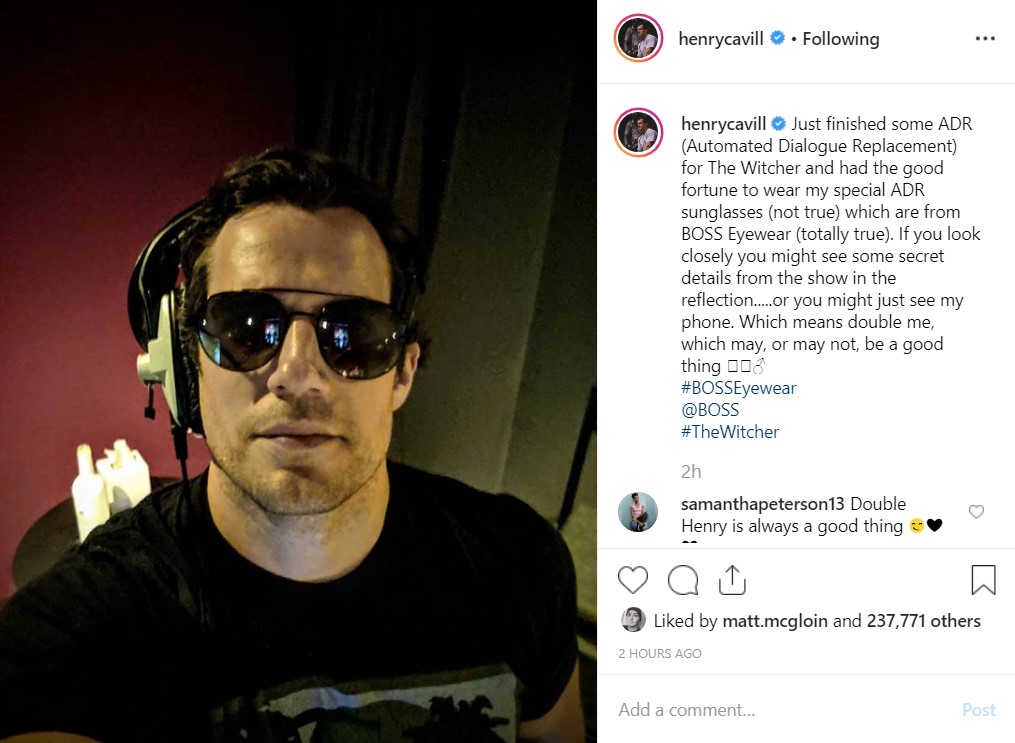 Henry Cavill likes Jim Lee's The Witcher drawing
Speaking of The Witcher, DC Entertainment co-president and superstar artist Jim Lee also posted an image he drew of Henry Cavill's character, Geralt of Rivia, the solitary monster hunter which Cavill commented on.
"Thank you, Sir! I highly recommend both books and games," Cavill said on Instagram.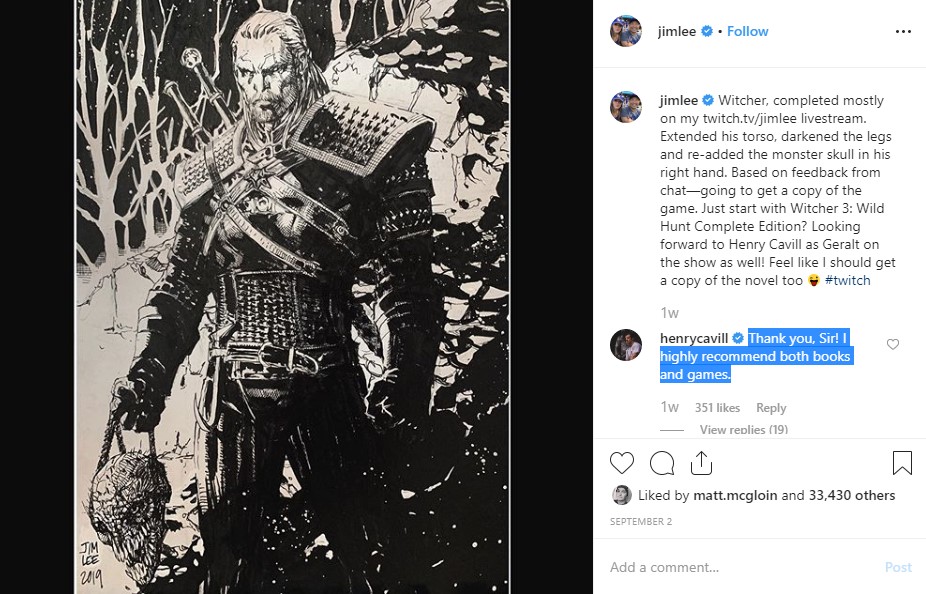 In addition to The Witcher coming out soon on Netflix, Henry Cavill is also starring in the Enola Holmes movie as the legendary detective Sherlock Holmes, with Stranger Things and Godzilla's Millie Bobby Brown playing his sister, the titular character. Night Hunter is now also available through VOD starring the 36-year-old actor.
Check out the recent trailer for The Witcher: