As the Kevin Smith Masters of the Universe: Revelation series is set to debut on Netflix this Friday, early reviews are starting to trickle in where it is said to be all about Teela and not He-Man.
IGN has released an early review where they offer He-Man gets put on the backburner for Teela, which is pretty much what everybody thought was going to happen, though Smith denied all the rumors and said it was a He-Man show:
Prince Adam and He-Man (voiced by Supergirl's Chris Wood) are important, but they really serve as backdrop. In a manner similar to how Max acts as a lesser lead to Furiosa in Mad Max: Fury Road, Revelation draws upon the might and majest of He-Man to facilitate others' arcs. Basically, this is Teela's show. In taking this approach, Revelation can act both as a stunning sequel and also a wondrous "What If?"-type spinoff for those viewers unwilling to accept some choices as pure canon.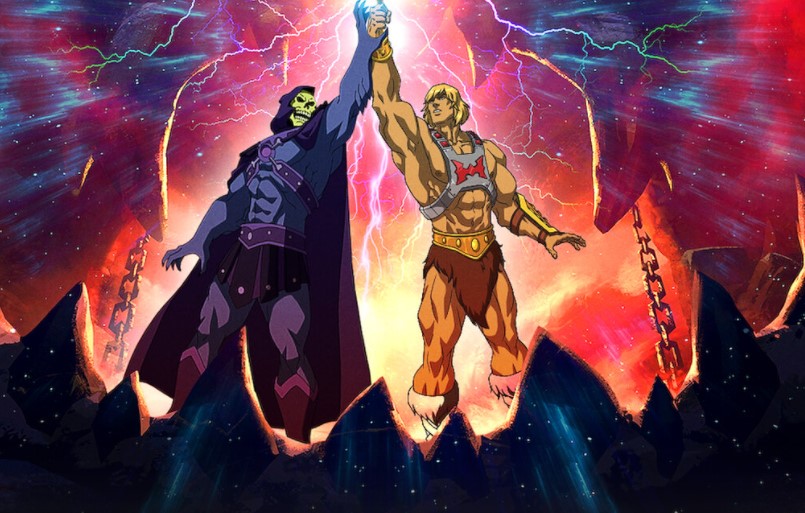 Masters of the Universe: Revelation not a He-Man show
The official Netflix site for Masters of the Universe: Revelation even describes the show using Teela and doesn't mention He-Man at all:
After a calamitous battle fractures Eternia, Teela and an unlikely alliance must prevent the end of the Universe in this sequel to the '80s classic.
Over at Rotten Tomatoes, Masters of the Universe: Revelation currently sits at a 94% Fresh rating, but a lot of the reviews hint something big happens that fans won't like:
Masters of the Universe: Revelation subverts expectations and because of this, it may not land with everyone…
Part one's shock factor will leave fans gasping for air…
While its twists are dramatic (and more than likely to cause some impotent nerd rage)…
…the series also offers a bold new direction for both old and new fans alike…
Revelation stands firmly on its own merits and offers something exciting to look forward to…
Feels like it's looking to upset, well, everyone – from queerbaiting to (spoilers). Some good elements, but nowhere near the quality of Powerhouse Animation's other shows…
As a long time fan of the series who had a letter printed in the official He-Man Magazine at 9-years-old, plus Kevin Smith denying all the rumors, I have to say this is disappointing news, but again, this is what I expected and did say was going to happen as it's woke Hollywood we are talking about here.