HBO released another short teaser and a new image still for their upcoming Watchmen series showing the Yellowface police officers.
The new series has been said to take place decades after the original story in the same universe where "superheroes" are treated as outlaws.
It's possible these Yellowface policemen hunt down both heroes and villains, with the yellow face being a nod to the Watchmen yellow smiley face.
It's also known that Jeremy Irons has been cast as the older version of Ozymandias.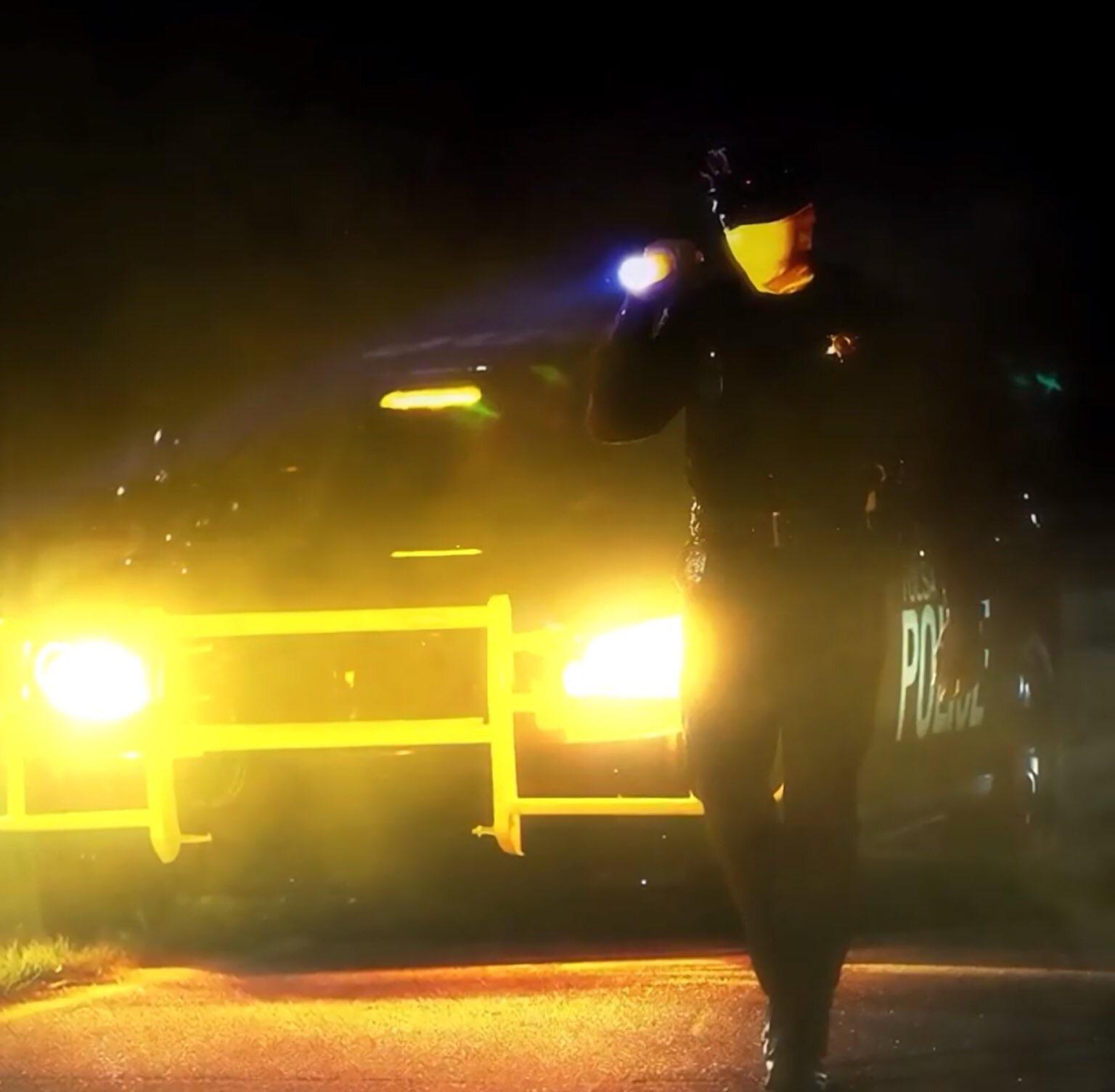 Watchmen
Damon Lindelof (The Leftovers, Lost) creates a modern-day reimagining of Alan Moore's groundbreaking graphic novel about masked vigilantes.
Based on the Alan Moore graphic novel, Watchmen is set in an alternate history where "superheroes" are treated as outlaws. And while Lindelof (The Leftovers) plans to embrace the nostalgia of the original groundbreaking graphic novel, the series will also attempt to break new ground of its own.
Oscar-winner Jeremy Irons (Reversal of Fortune) is the latest actor to join the cast. You can also expect to see Regina King (The Leftovers); Golden Globe-winner Don Johnson (Miami Vice); Tom Mison (Sleepy Hollow); Frances Fisher (Titanic); Jacob Ming-Trent (Superfly); Tim Blake Nelson (Lincoln, HBO's Warm Springs); Oscar-winner Louis Gossett Jr. (An Officer and a Gentleman); Andrew Howard (The Brave, Boardwalk Empire); Yahya Abdul-Matteen II (First Match), and Sara Vickers (Endeavor).
Also joining the cast are young actors Dylan Schombing (Sharp Objects, Girlfriend's Guide to Divorce), Lily Rose Smith (The Vampire Diaries), and Adelynn Spoon.
Nine Inch Nails musicians Trent Reznor and Atticus Ross (who first worked together as film composers on The Social Network) will be creating the original music for the series.
Lindelof, who will be a writer on the show, will also serve as an executive producer, alongside Nicole Kassell and Tom Spezialy. Kassell (Westworld, The Leftovers) is slated to direct the pilot episode. Additional executive producers are director Stephen Williams and Joseph Iberti. The series is produced for HBO by White Rabbit in association with Warner Bros. Television, based on characters from DC.