Marvel Studios has released a new batch of Guardians of the Galaxy 3 movie theater posters including IMAX, Dolby, Fandango, Real 3D, 4DX and ScreenX.
Fandango and IMAX have also announced a three-movie marathon for one night only on Wed, May 3, 2023.
Tickets are now on sale which includes Thursday, May 4 preview screenings. Watch the new spot below.
In Guardians of the Galaxy Vol. 3 our beloved band of misfits are settling into life on Knowhere. But it isn't long before their lives are upended by the echoes of Rocket's turbulent past. Peter Quill, still reeling from the loss of Gamora, must rally his team around him on a dangerous mission to save Rocket's life—a mission that, if not completed successfully, could quite possibly lead to the end of the Guardians as we know them.
The film gets released on May 5 directed by James Gunn and stars Chris Pratt, Zoe Saldana, Dave Bautista, Karen Gillan, Pom Klementieff, featuring Vin Diesel as Groot and Bradley Cooper as Rocket, Sean Gunn, Chukwudi Iwuji, Will Poulter, Maria Bakalova and Sylvester Stallone.
Guardians of the Galaxy Vol. 3 posters:       
Check out the exclusive @IMAX artwork for Marvel Studios' Guardians of the Galaxy Vol. 3, only in theaters May 5. Get tickets now: https://t.co/Owh9udqlsx #GotGVol3 pic.twitter.com/rbebSMghVc

— Marvel Studios (@MarvelStudios) April 3, 2023
On May 3, for one night only, experience all the Guardians films in @IMAX including an exclusive early screening of Marvel Studios' Guardians of the Galaxy Vol. 3, written and directed by James Gunn. Get tickets now: https://t.co/9YG20yKR6u #GotGVol3 pic.twitter.com/Z0WC6QEOgR

— Marvel Studios (@MarvelStudios) April 3, 2023
Check out the exclusive @dolby artwork for Marvel Studios' Guardians of the Galaxy Vol. 3, only in theaters May 5. Get tickets now: https://t.co/Owh9udqlsx #GotGVol3 pic.twitter.com/SuD58pOLLY

— Marvel Studios (@MarvelStudios) April 3, 2023
Check out the exclusive @IMAX artwork for Marvel Studios' Guardians of the Galaxy Vol. 3, only in theaters May 5. Get tickets now: https://t.co/Owh9udqlsx #GotGVol3 pic.twitter.com/rbebSMghVc

— Marvel Studios (@MarvelStudios) April 3, 2023
Tickets for Marvel Studios 'Guardians of the Galaxy: Vol. 3' are on sale NOW, and to celebrate we're launching TWO exclusive interviews. First up: Here's a clip of stars Chris Pratt & Karen Gillan on @JamesGunn.
—> https://t.co/bVJMXuq3JO #GotGVol3 pic.twitter.com/zY9w77N5iD

— Fandango (@Fandango) April 3, 2023
Check out the exclusive @reald3d artwork for Marvel Studios' Guardians of the Galaxy Vol. 3, only in theaters May 5. Get tickets now: https://t.co/Owh9udpNCZ #GotGVol3 pic.twitter.com/3yTvQTgZPP

— Marvel Studios (@MarvelStudios) April 3, 2023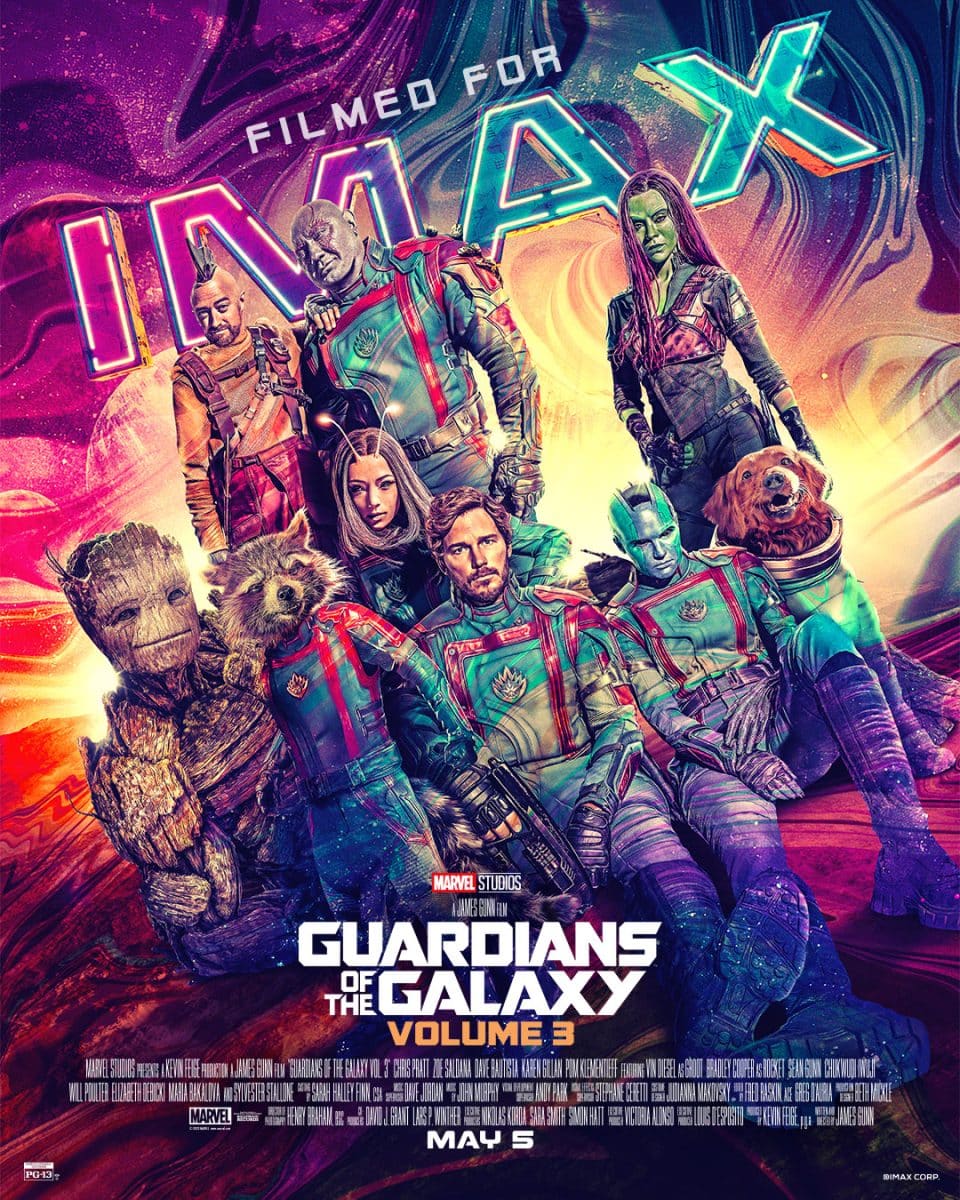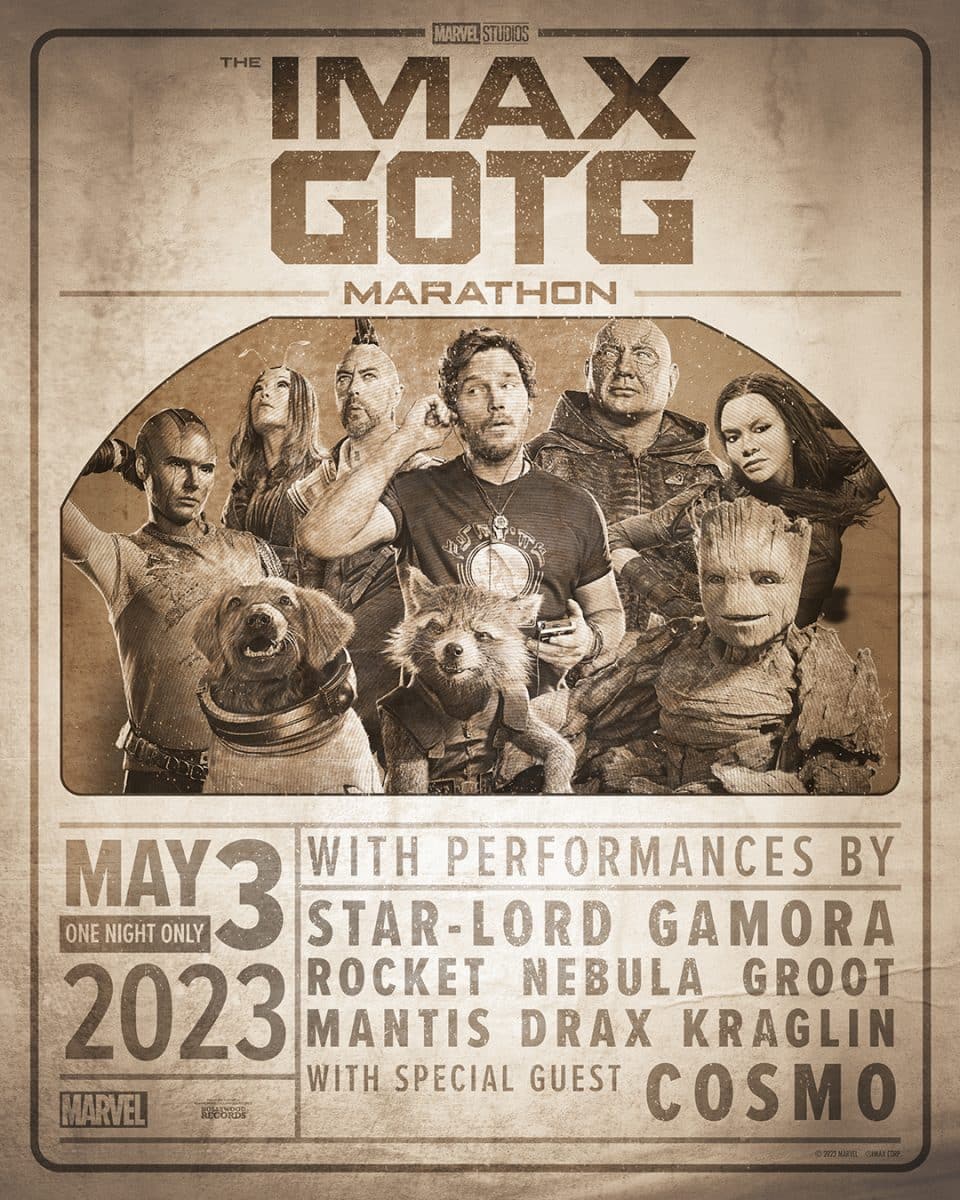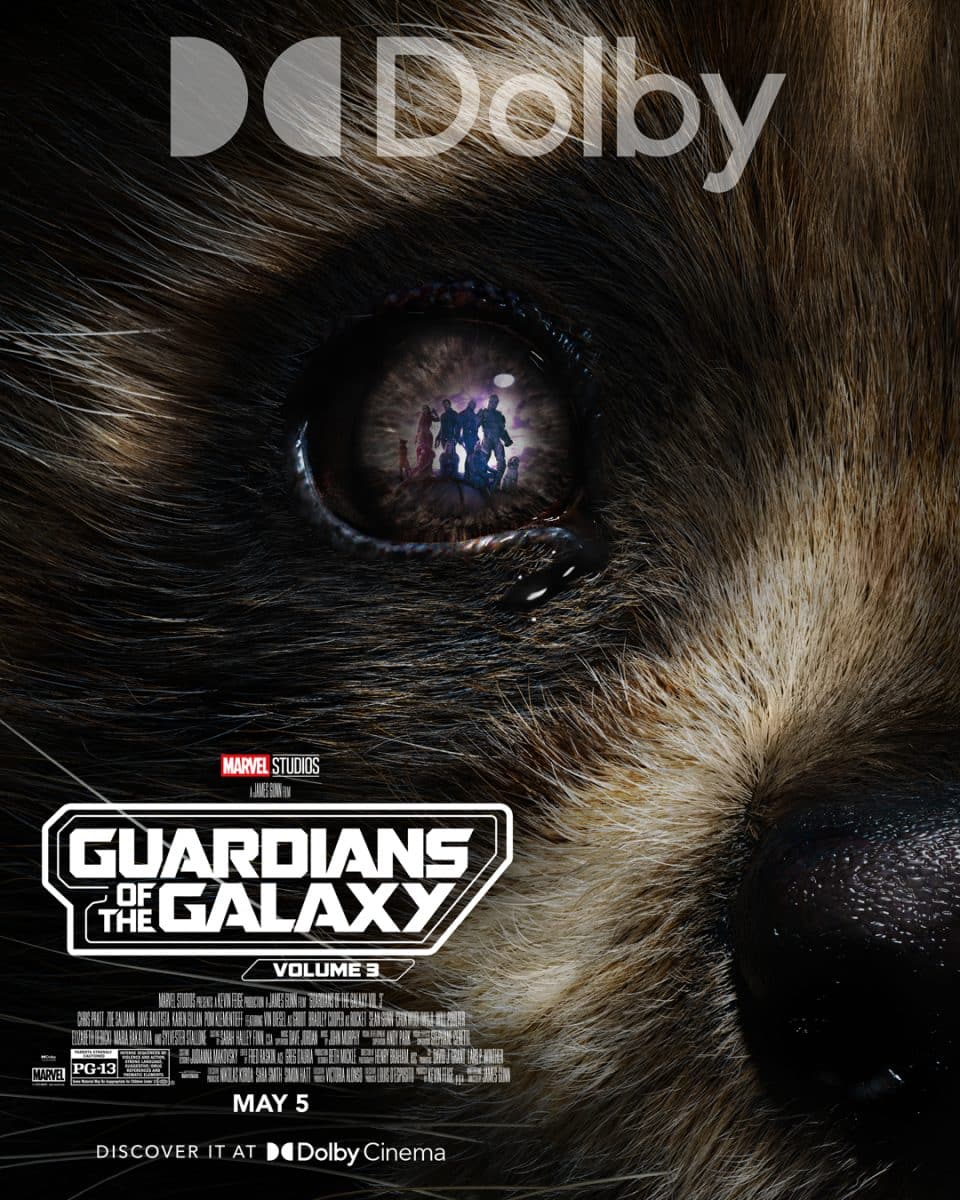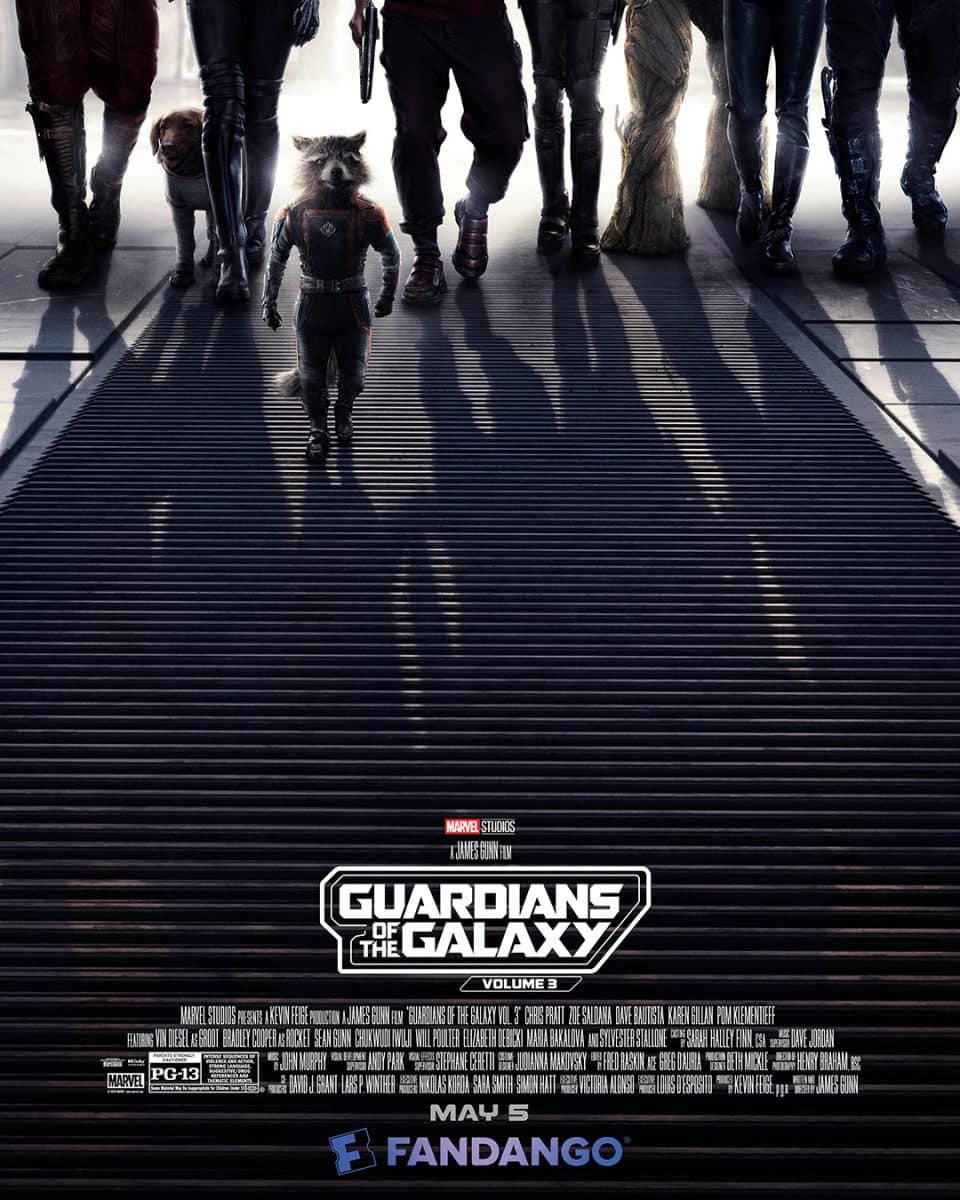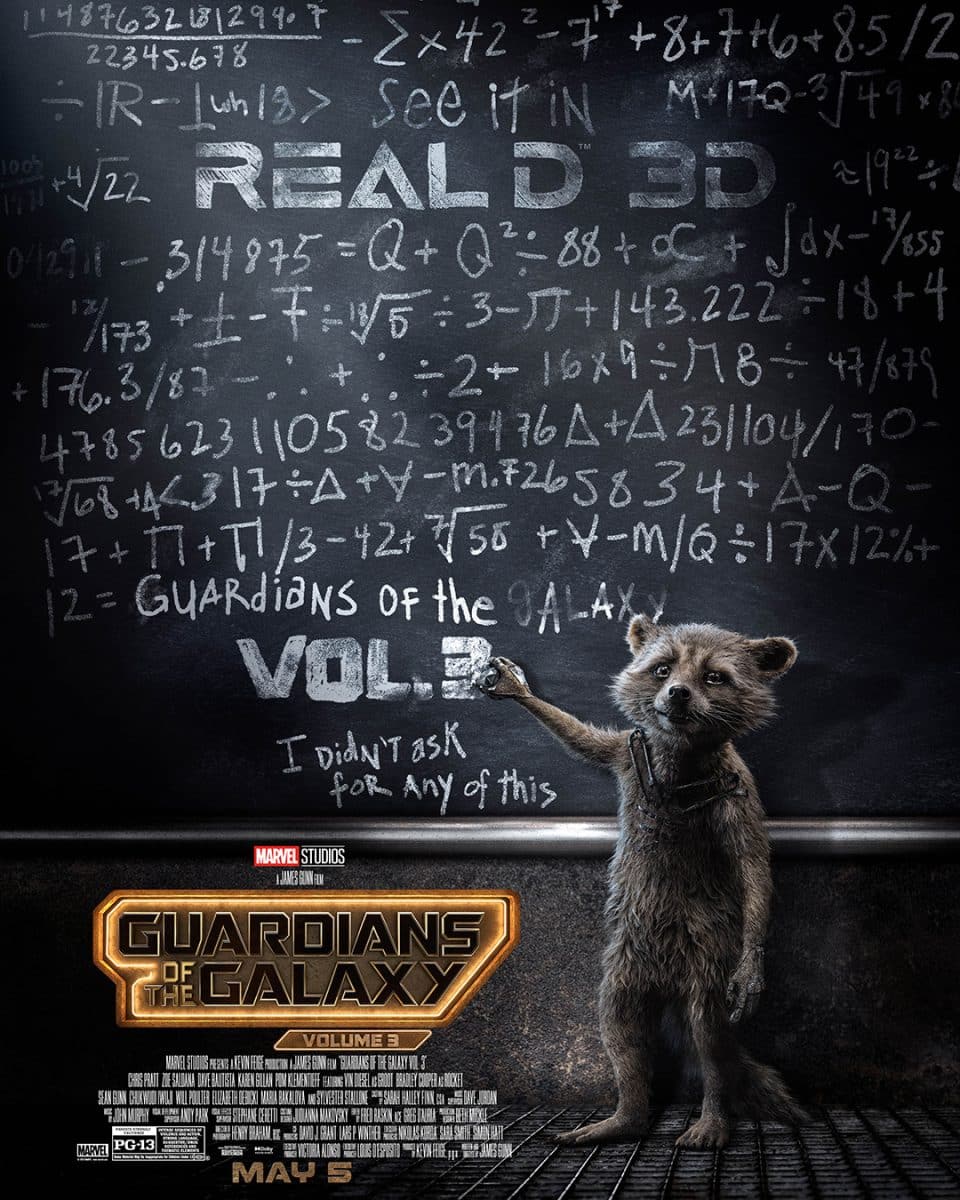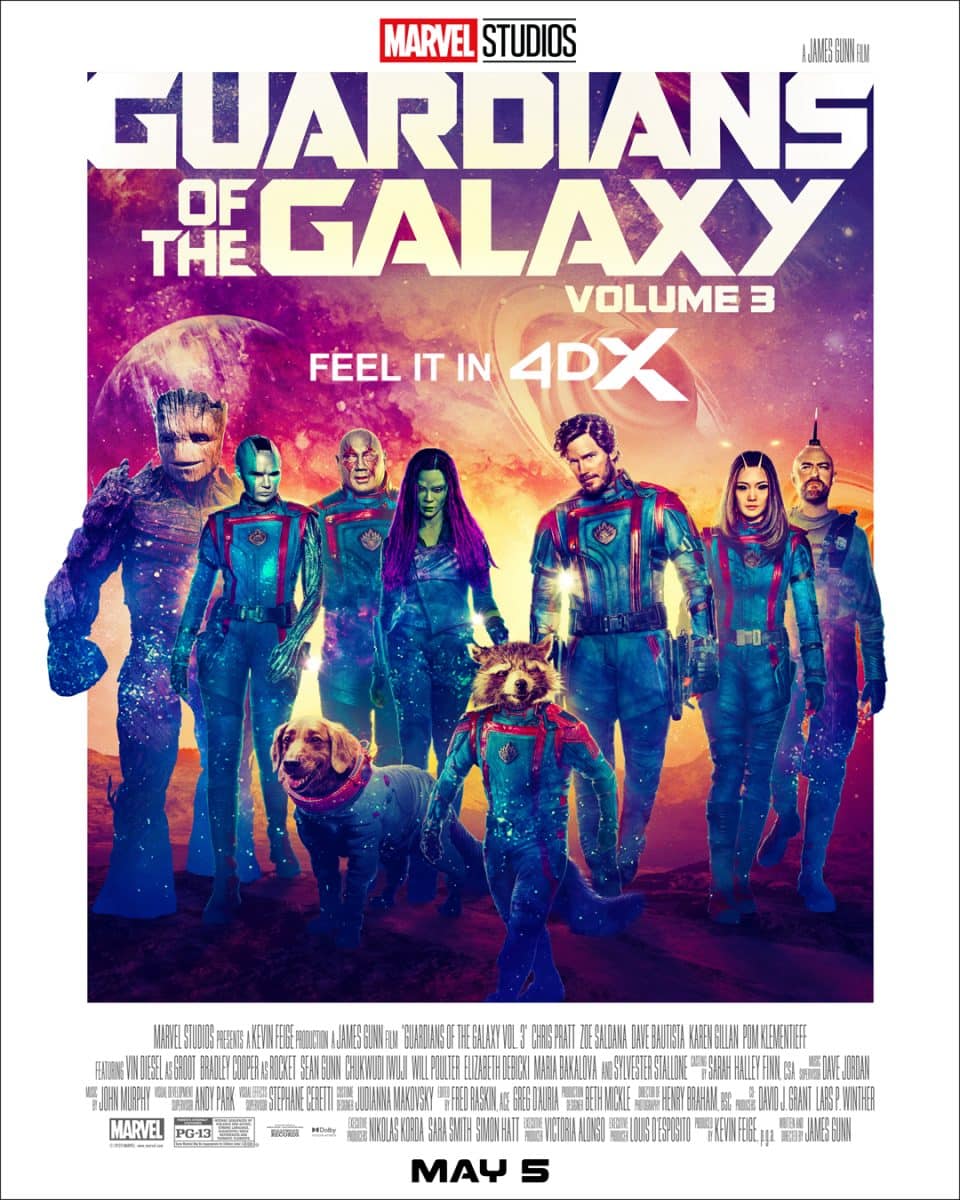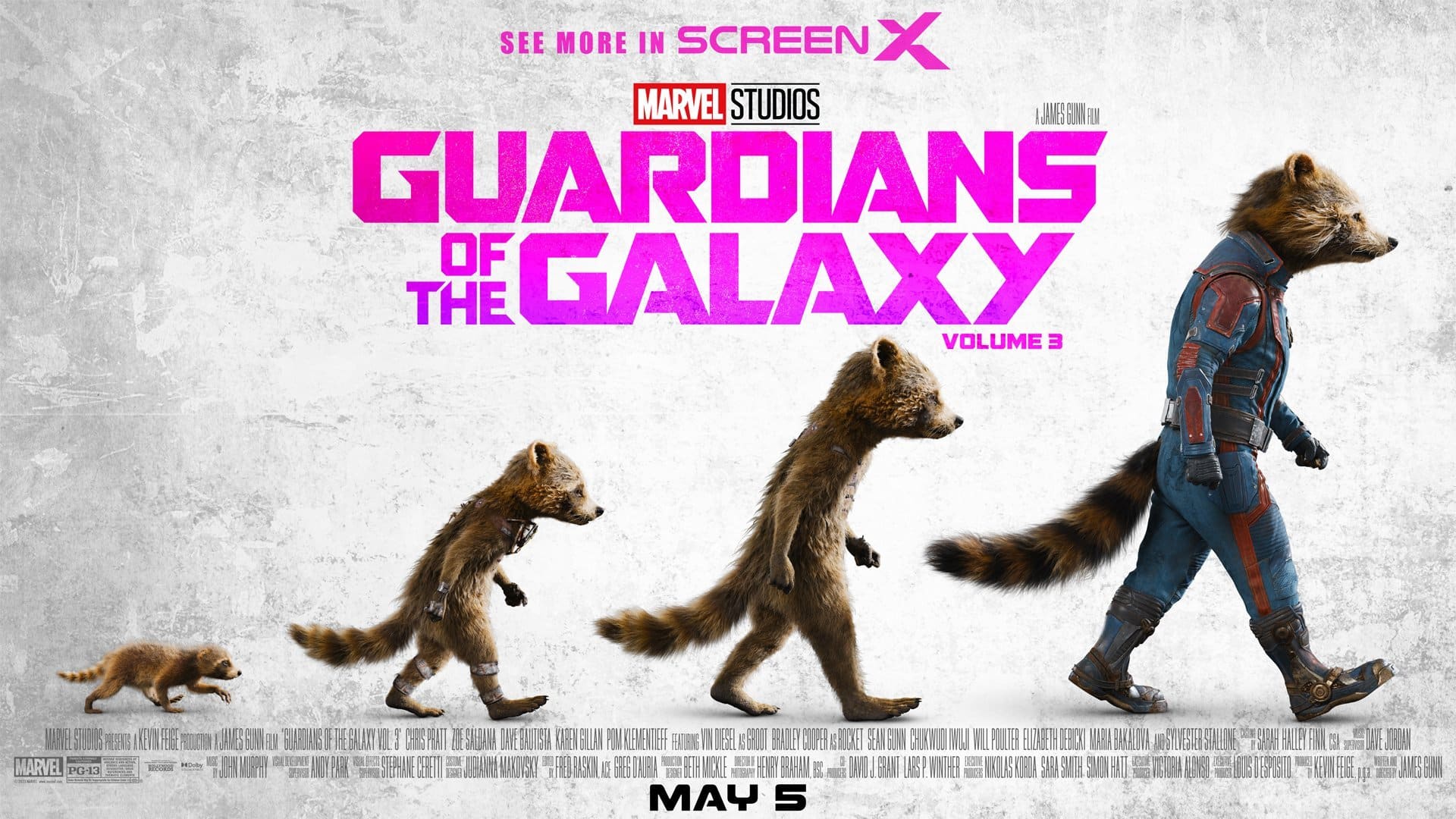 Watch the new spot: