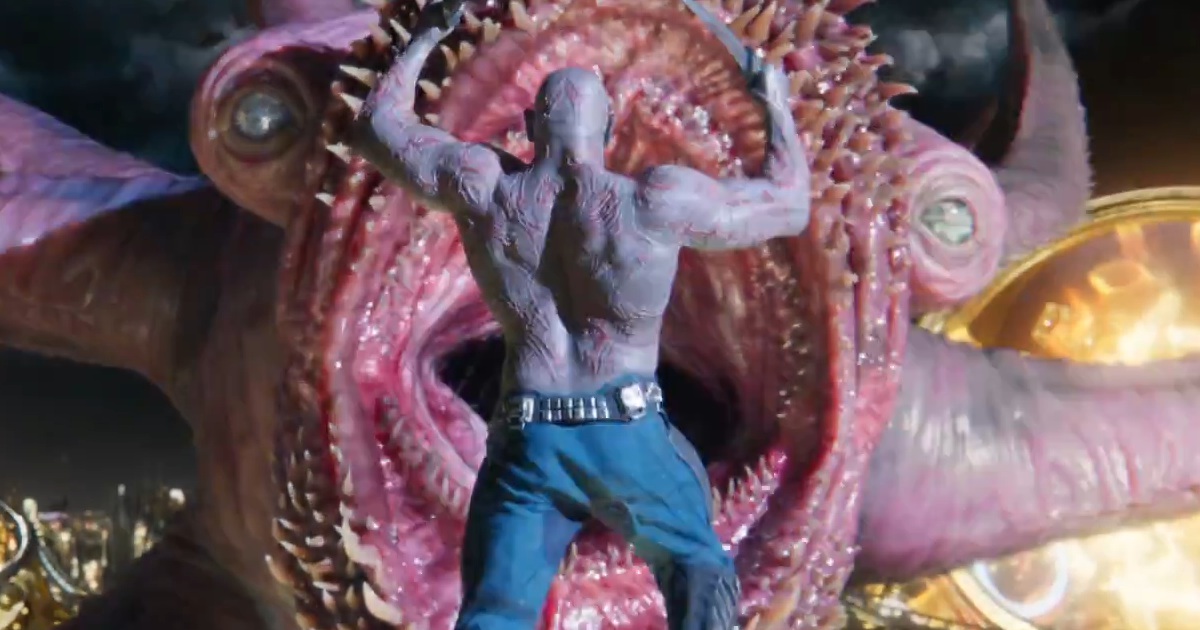 Watch the new Guardians of the Galaxy 2 trailer in glorious 4K Ultra HD below.
The new poster can also be found below, and over 100 screenshots are posted here.
James Gunn also recently offered the trailer doesn't contain any spoilers as it mostly features footage from the first 15 minutes of the movie or so, and Gunn also revealed a scene he cut that he wasn't thrilled with.
"Guardians of the Galaxy Vol. 2" has a May 5, 2017 release directed by James Gunn starring Chris Pratt, Zoe Saldana, Dave Bautista, Karen Gillan, Bradley Cooper, Vin Diesel, Michael Rooker and Sean Gunn. New cast members include Pom Klementieff, Elizabeth Debicki, Chris Sullivan and Kurt Russell.
Synopsis:
Set to the all-new sonic backdrop of Awesome Mixtape #2, "Guardians of the Galaxy Vol. 2" continues the team's adventures as they unravel the mystery of Peter Quill's true parentage.