This past Toy Fair saw NECA reveal some really cool figures for the upcoming Godzilla: King of the Monsters movie with reveals for the titular character, Mothra and Rodan, but nothing was shown for King Ghidorah.
Anxious fans questioned the action figure maker on social media, as they hoped a super cool King Ghidorah figure would be released, but it is learned, unfortunately, that is not going to happen.
"KG is absolutely not in our plans in the foreseeable future. If that changes we will let you guys know," NECA Toys tweeted.
It seems rather odd that the toy company would make figures for Godzilla, Mothra and Rodan, but not King Ghidorah, especially considering King Ghidorah may actually be the most popular of the line, or at the least, the second most popular kaiju. It could be possible that NECA wasn't given the rights to make the figure for some reason. A quick check reveals that a King Ghidorah figure is being made by SH Monster Arts.
Here are the Godzilla: King of the Monsters NECA figures where we see King Ghidorah is noticeably absent for some reason: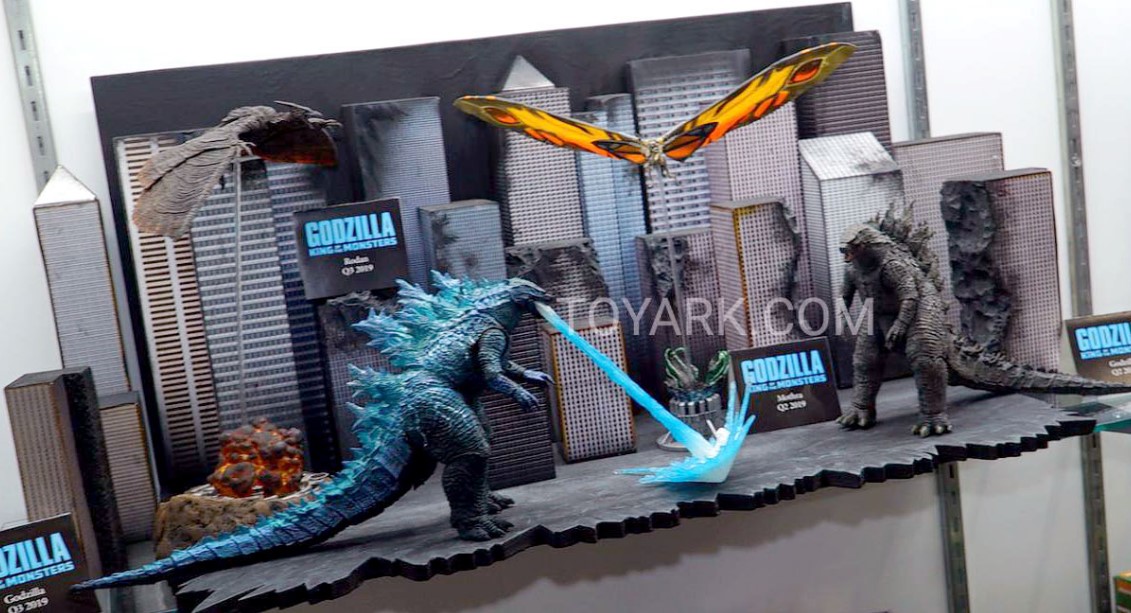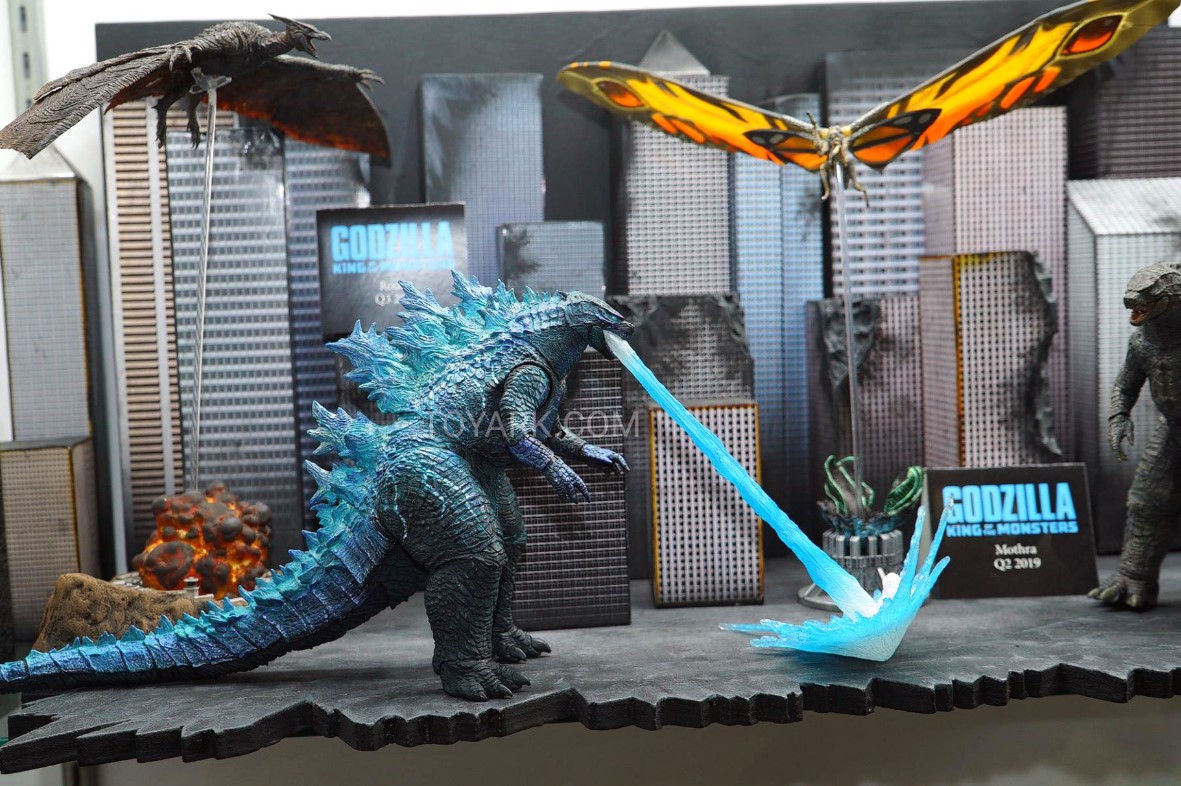 Following the global success of Godzilla and Kong: Skull Island comes the next chapter in Warner Bros. Pictures' and Legendary Pictures' cinematic MonsterVerse, an epic action adventure that pits Godzilla against some of the most popular monsters in pop culture history. The new story follows the heroic efforts of the crypto-zoological agency Monarch as its members face off against a battery of god-sized monsters, including the mighty Godzilla, who collides with Mothra, Rodan, and his ultimate nemesis, the three-headed King Ghidorah. When these ancient super-species—thought to be mere myths—rise again, they all vie for supremacy, leaving humanity's very existence hanging in the balance.
The movie gets released on May 31, 2019 directed by Michael Dougherty also starring Vera Farmiga, Bradley Whitford, Thomas Middleditch, Sally Hawkins, O'Shea Jackson Jr., and Ken Watanabe.