A God of War live-action series is currently being talked about for Amazon Prime Video.
Deadline reports Prime Video is in negotiations for the series which is being developed by Sony Pictures Television and PlayStation Productions, which collaborate on all TV series based on PlayStation games.
The God of War series is being created by The Expanse creators/executive producers Mark Fergus and Hawk Ostby who also wrote the screenplay for Iron Man, and The Wheel of Time executive producer/showrunner Rafe Judkins who also wrote the Uncharted movie, episodes of Marvel's Agents of SHIELD, Chuck, and wrote the upcoming The Division movie starring Jake Gyllenhaal and Jessica Chastain.
In addition, Amazon Prime Video is also developing live-action shows for video games based on Fallout starring Walton Goggins; Mass Effect (possibly with Henry Cavill), and Amazon just closed a first-look deal with dj2 Entertainment to develop TV series based on gaming IPs which recently produced the Sonic the Hedgehog movie.
Sony also has Twisted Metal starring Anthony Mackie in development for the Peacock streaming service, and HBO has The Last of Us starring g Pedro Pascal and Bella Ramsey, Netflix has a Resident Evil TV series, and Halo is coming to Paramount Plus.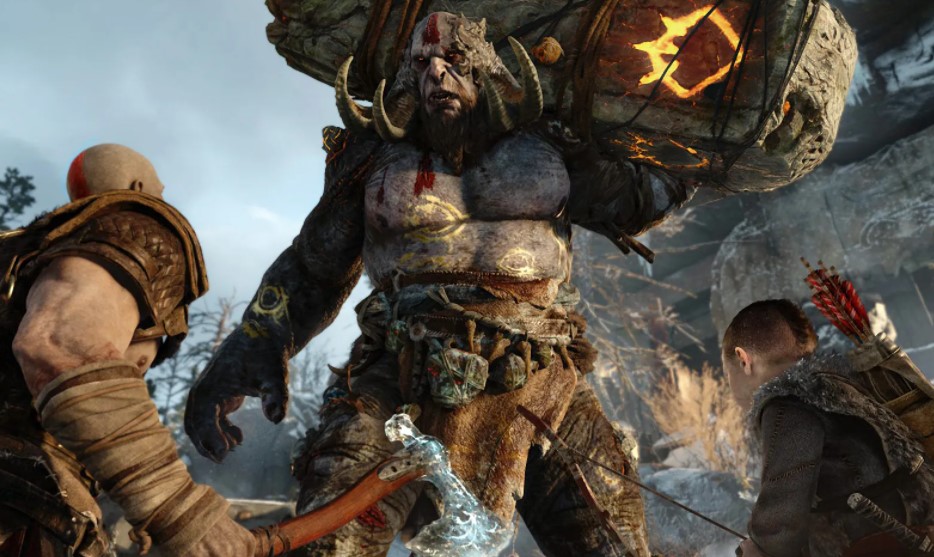 God of War features Kratos, a Spartan warrior
The first God of War video game launched in 2005 on the PlayStation 2 featuring Kratos, a Spartan warrior who was tricked into killing his family by his former master, the original Greek god of war, Ares.
The game spawned six more games including the 2018 game for the PS4 which features the son of Kratos set within Norse mythology, and the eighth game is in development, God of War: Ragnarok, for the PS4 and PS5 and is expected to be released later this year.
(via Deadline)