Two days ago saw it learned that Gabriel Luna will play the new Terminator for Deadpool director Tim Miller and James Cameron.
Now check out fan art of the Agents of SHIELD Ghost Rider actor as the Terminator!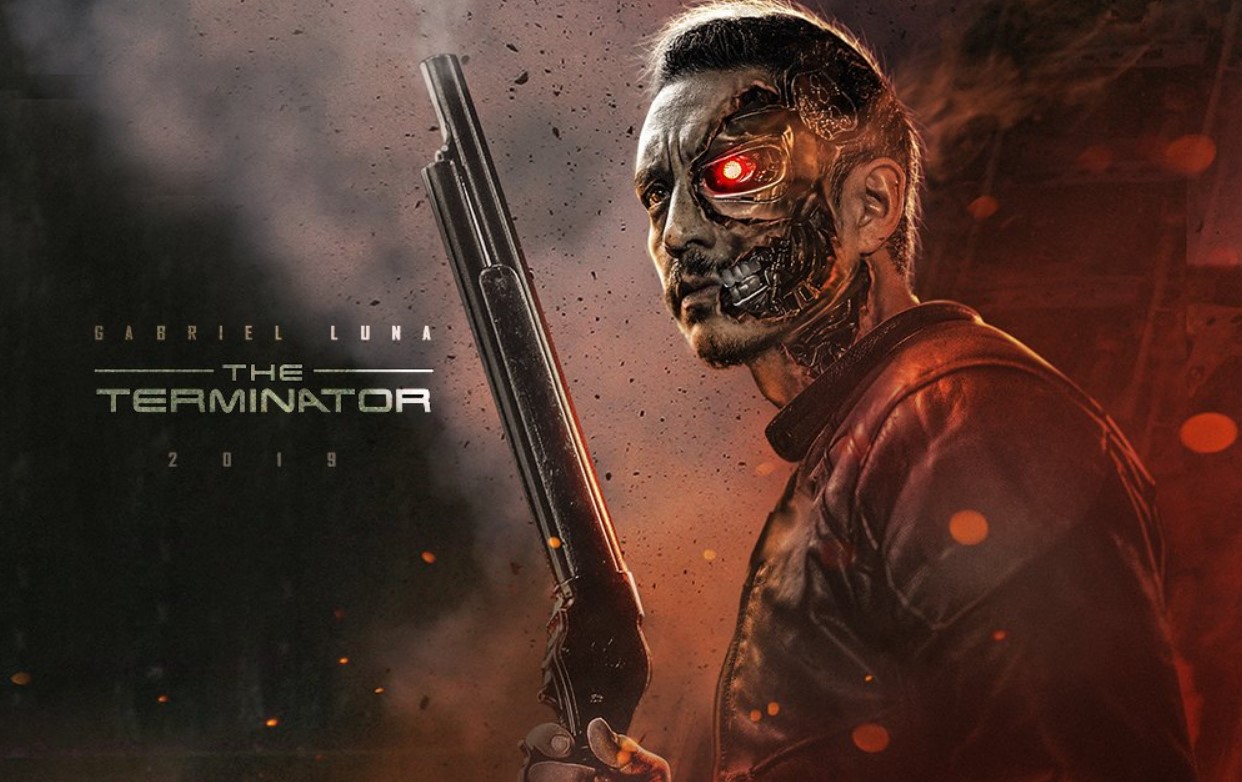 Thank you to everyone for your kind words and support. As always, all I can say is that I'm going to work hard to earn it everyday.

— Gabriel Luna (@IamGabrielLuna) April 14, 2018
As some or many of you might have learned today, @IamGabrielLuna is officially the next #Terminator. Gabe is a superstar in the making and the most humble and genuine person I've met. Good luck, young man. Love yah brother.

— Mark Kolpack (@MarkKolpack) April 14, 2018
Love you too man. Thank you sir. https://t.co/k4ZX31qXxw

— Gabriel Luna (@IamGabrielLuna) April 14, 2018
DUN-DUN, DUN, DUN-DUN… https://t.co/WEThAH8mf5

— Gabriel Luna (@IamGabrielLuna) April 13, 2018
Details known for the new Terminator 6 movie include Colombian actress Natalia Reyes will play the main female lead as Dani, described as a young woman from a working class neighborhood in Mexico City who finds herself in the battle between humans and machines.
Mexican-born Diego Boneto has also been cast Dani's brother, and it's said Mackenzie Davis is playing an soldier-assassin from the future.
The report from a couple of days ago also saw it said that Arnold Schwarzenegger and Linda Hamilton would return for Terminator 6, but only in a brief appearance.
Plot details are unknown at the time, but it was previously said Terminator 6 would be investigating the origins of why the Terminators chose Arnold Schwarzenegger's human form as version for their models.
Terminator 6 has a November 22, 2019 release with Man of Steel and Dark Knight writer David S. Goyer writing the script.
(art via Boss Logic)