The CW has released The Flash Season 8 trailer and poster which show's off the Scarlet Speedster's new gold boots.
Grant Gustin appeared at the recent DC FanDome online event over the weekend:
Grant Gustin made an appearance to discuss playing a father on the most recent season (to two "kids" who are actually around the same age as him). He also revealed that his Flash suit will be getting an update next season, adding something that has long been missing—the Flash's iconic gold boots. As Gustin put it, "It's just always been the final element that I think has been missing from our suits."
Watch below.
The Flash premieres Tuesday, November 16.
The Flash Season 8 trailer:
The Flash Season 8 poster: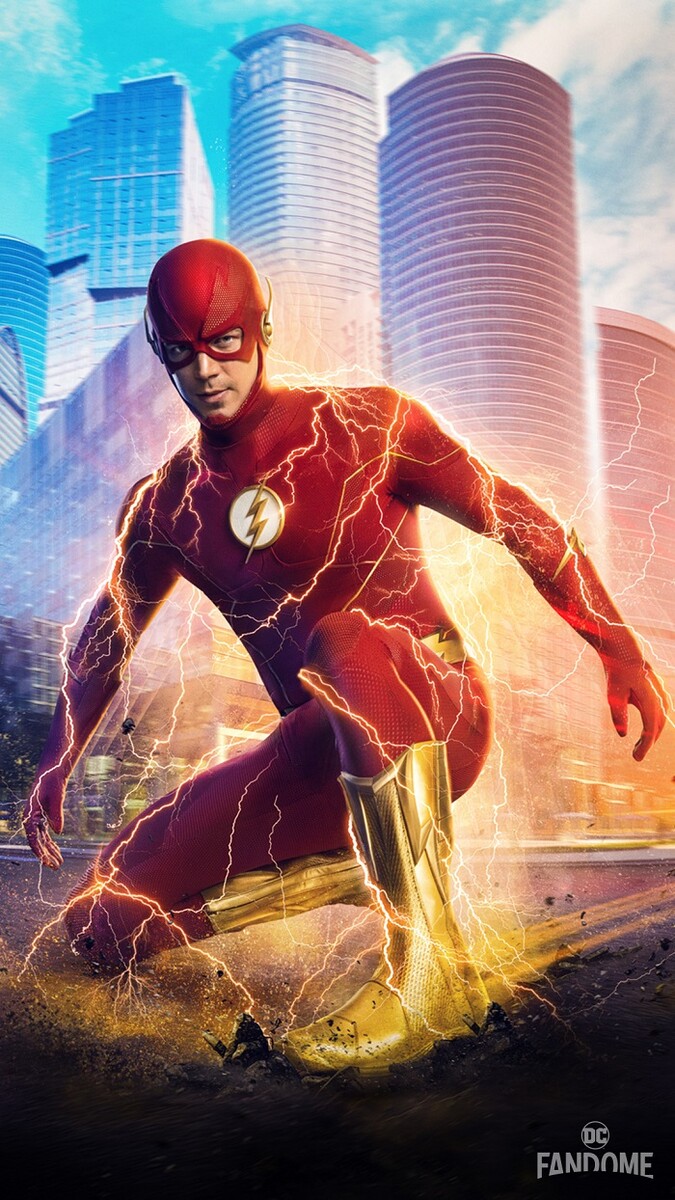 About THE FLASH:
Based on characters from DC's The Flash. After the S.T.A.R. Labs Particle Accelerator explosion, a dark matter lightning storm strikes Central City C.S.I. Barry Allen, bestowing him with super-human speed. For now, only a few close friends and associates know that Barry is literally the fastest man alive, but it won't be long before the world learns that Barry Allen has become…The Flash.
About The CW:
Official YouTube Channel for The CW Network featuring the hit series Riverdale, as well as All American, The Flash, Batwoman, DC's Stargirl, Supergirl, Legacies, Nancy Drew, Walker, Superman & Lois, DC's Legends of Tomorrow, Charmed, Dynasty, In The Dark, Kung Fu, Penn & Teller: Fool Us, Masters of Illusion, and Roswell, New Mexico.