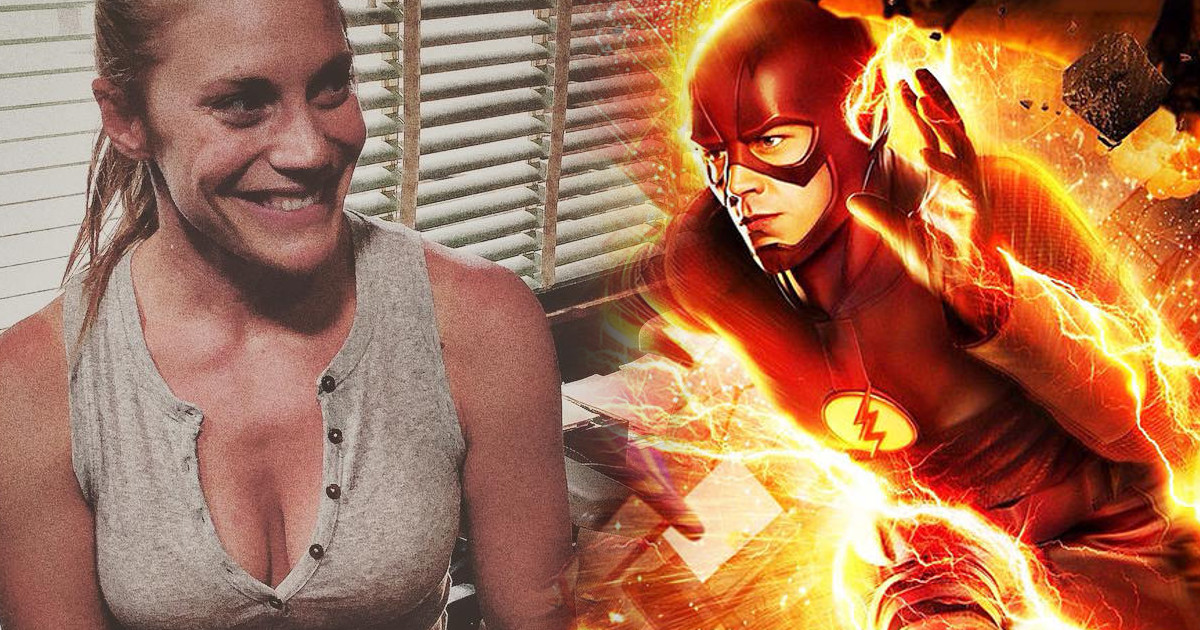 Battlestar Galactica's Katee Sackhoff has been cast as a villain for The Flash Season 4!
EW.com reports Katee Sackhoff will be featured in the recurring role of Amunet Black, aka Blacksmith.
The character is described as: a steely and badass boss of an underground black market for supervillains. Amunet uses every means possible, including the long list of metahumans under her thumb, to ensure her illicit enterprise thrives.
In the comics, Blacksmith can reshape metal and merge it with flesh.
Katee Sackhoff will make her debut as Blacksmith in The Flash Season 4 episode 5 titled "Girls Night Out," which also serves as a mini-crossover with Arrow's Emily Bett Rickards as Felicity Smoak.
Katee Sackhoff joins Sugar Lyn Beard as Hazard; Hartley Sawyer as the Elongated Man; Neil Sandilands as the villain, The Thinker; Kim Engelbrecht as The Mechanic, The Thinker's right hand, and Danny Trejo plays the Earth-19 bounty hunter Breacher and father to Gypsy.
The Flash Season 4 premiers Tuesday, October 10 at 8pm ET on The CW starring Grant Gustin.