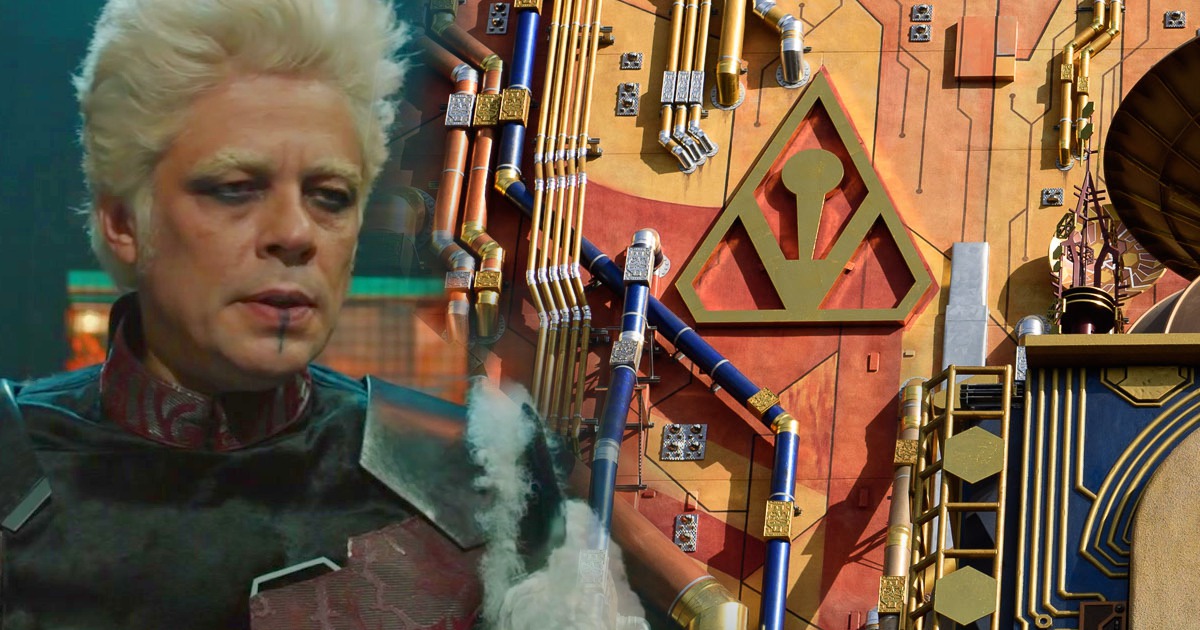 Marvel released three images of the Collector's Fortress from the Disney Guardians of the Galaxy Mission Breakout attraction.
Disney also announced the Guardians of the Galaxy Mission Breakout attraction will officially be opened on May 27th at Disney California Adventure park.
The fortress shimmers with colorful and sparkling details; pipes cross and climb the exterior, carrying the organic matter the Tivan Group has mined to power the massive generator that powers the entire building, keeping every cage locked and the valuable collection secure. Rising and falling gantry lifts peek out of doors exposed through the corroded, burnt metal, and it even looks as if the structure may have taken laser fire and blasts. Has someone tried to attack the facility?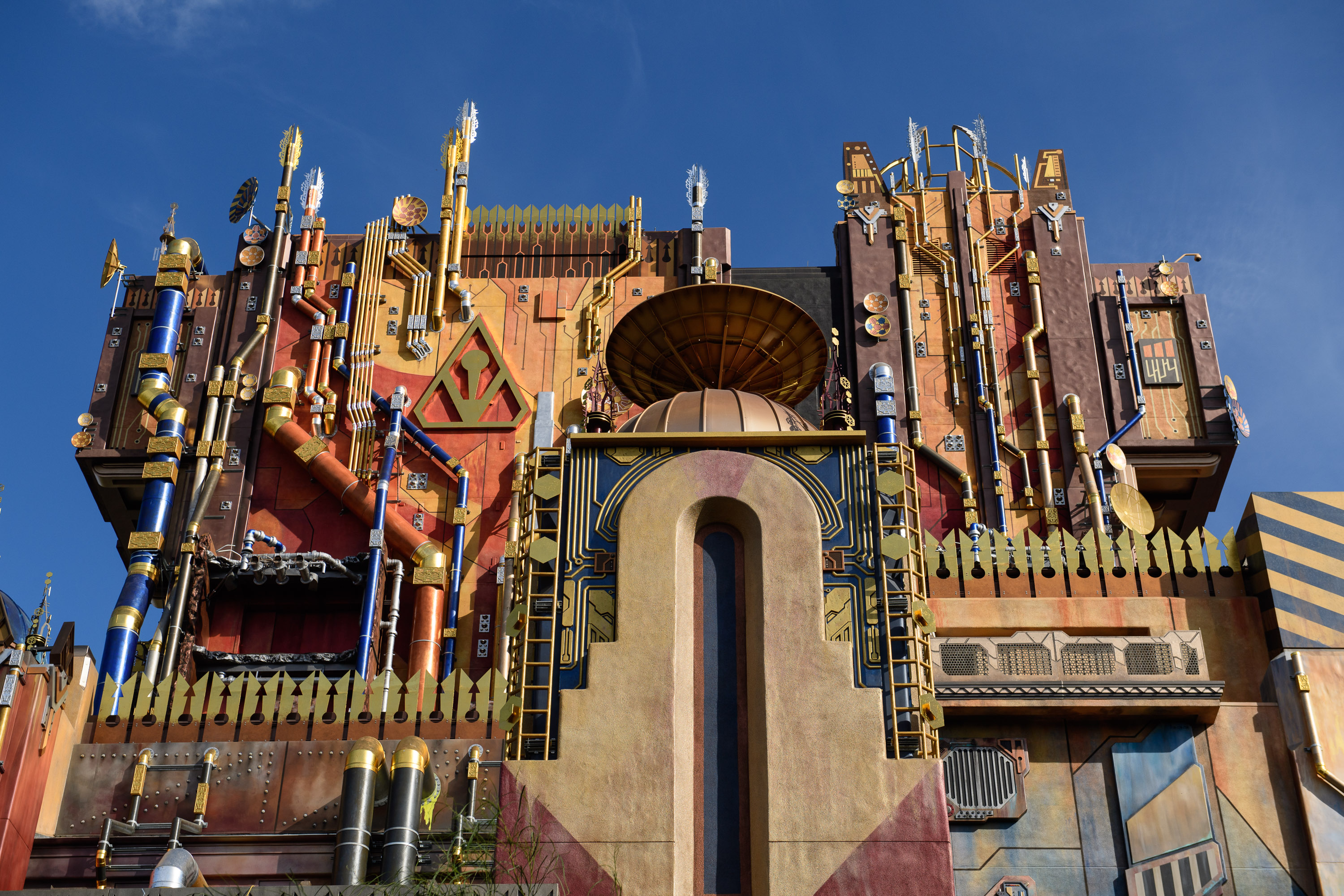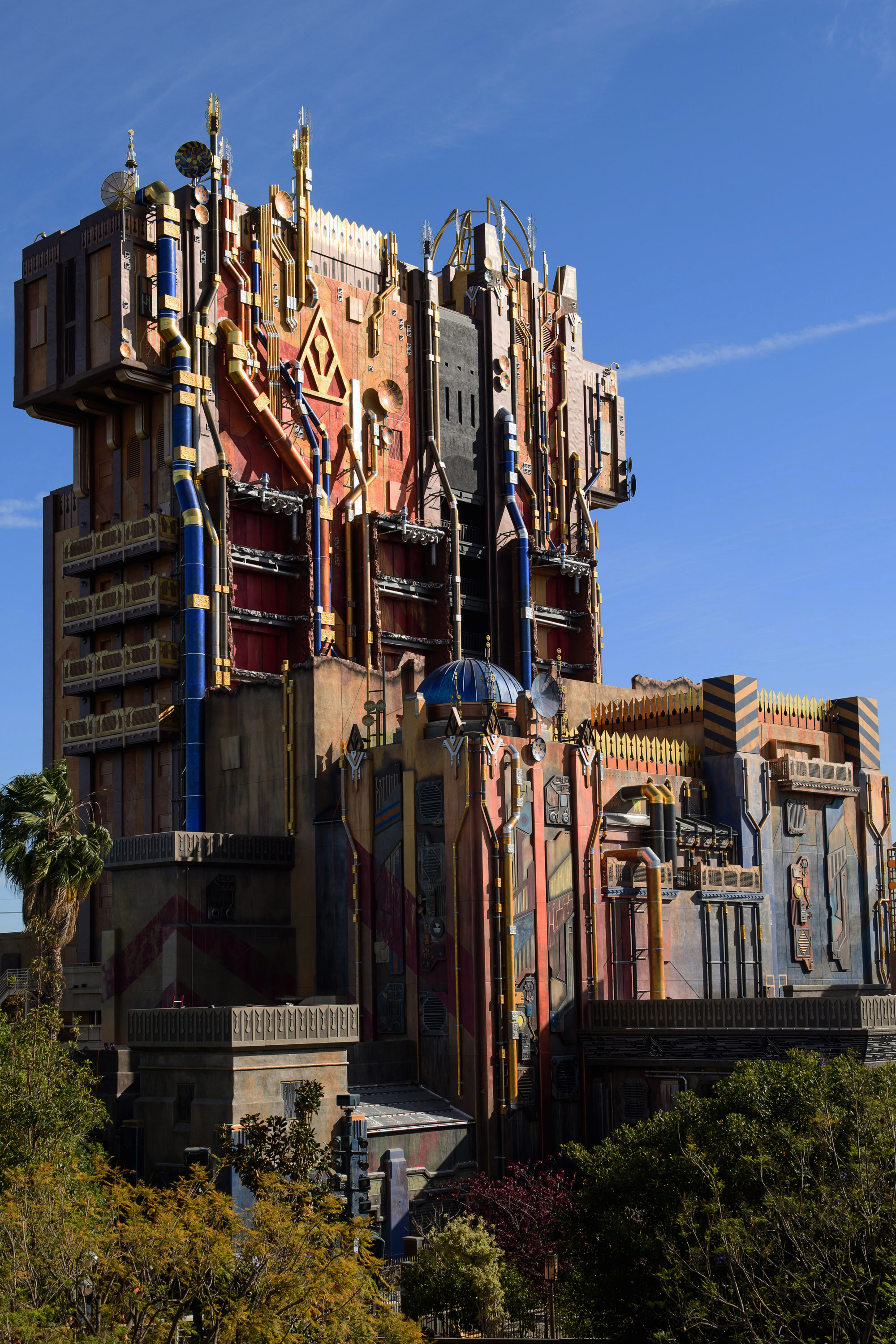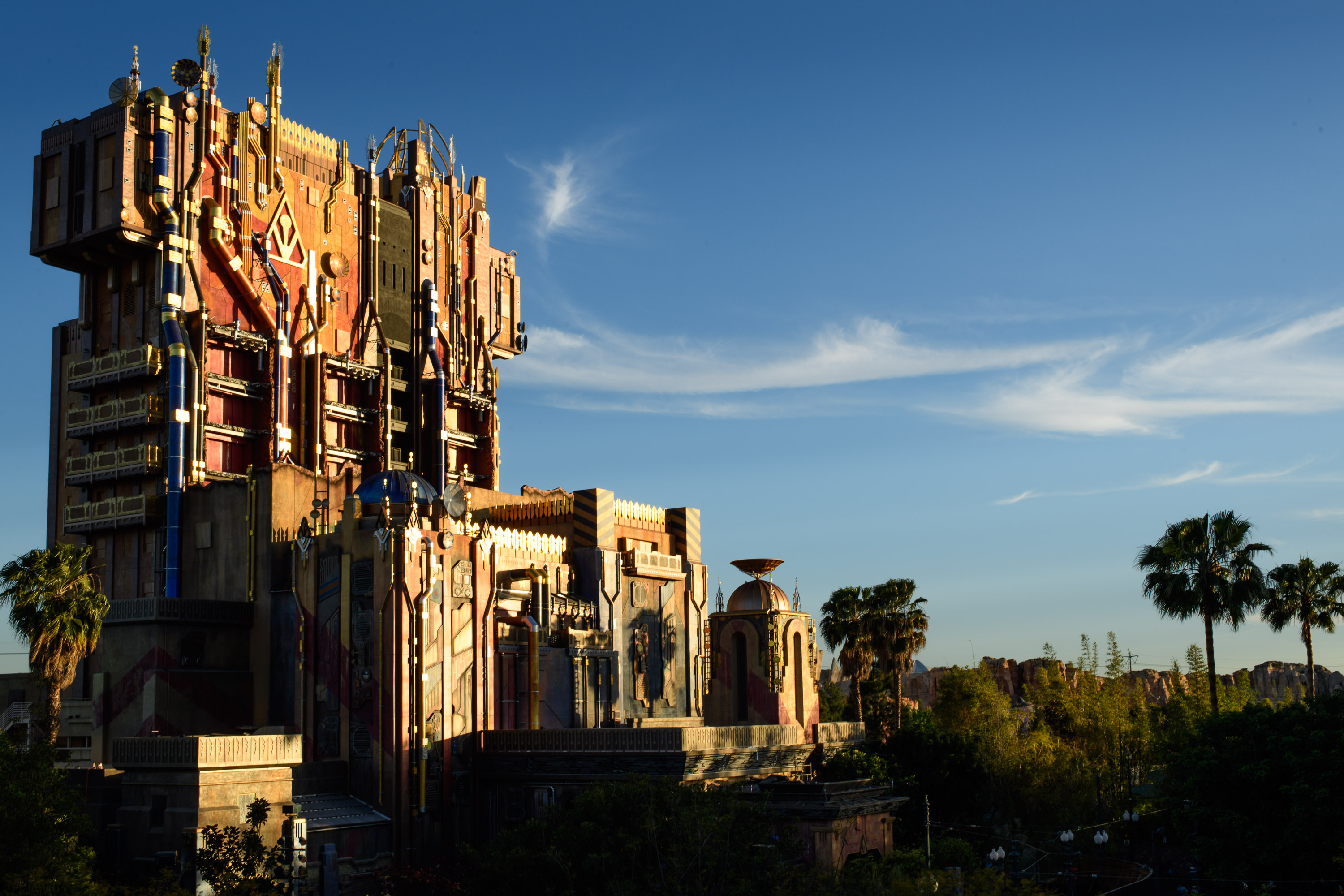 Beginning summer 2017, guests at Disney California Adventure Park will join in a daring confrontation with one of the most unusual characters in the park's history: Tanaleer Tivan, the Collector. He has opened his unique collection of fauna, relics and species to guests for a special tour culminating with his latest prized possessions: the Guardians of the Galaxy, themselves! Fortunately, Rocket has a plan to free his friends – and that plan includes recruiting Disneyland Resort guests in a sensational rescue effort.
This comically cosmic, rocking new adventure, Guardians of the Galaxy – Mission: BREAKOUT! is the result of a collaboration between the creative minds behind the comic books, the films and Walt Disney Imagineering. The attraction will drop guests directly into the story alongside characters from the comic books and the blockbuster films.
James Gunn's Guardians of the Galaxy 2 also opens May 5th.