Check out a first look at Brainiac in the new upcoming Superman prequel series, Krypton!
"Yes, he traverses the universe in a gigantic skull ship, ripping cities out of planets, miniaturizing them and placing them on board. But he does so in the spirit of conservation," Blake Ritson told USA Today, who plays the character. "In his mind, he's committed to the ultimate philanthropic act: saving all of creation. In many ways it's analogous to Noah plucking out two of every animal to ensure their survival, even while knowing that others must perish."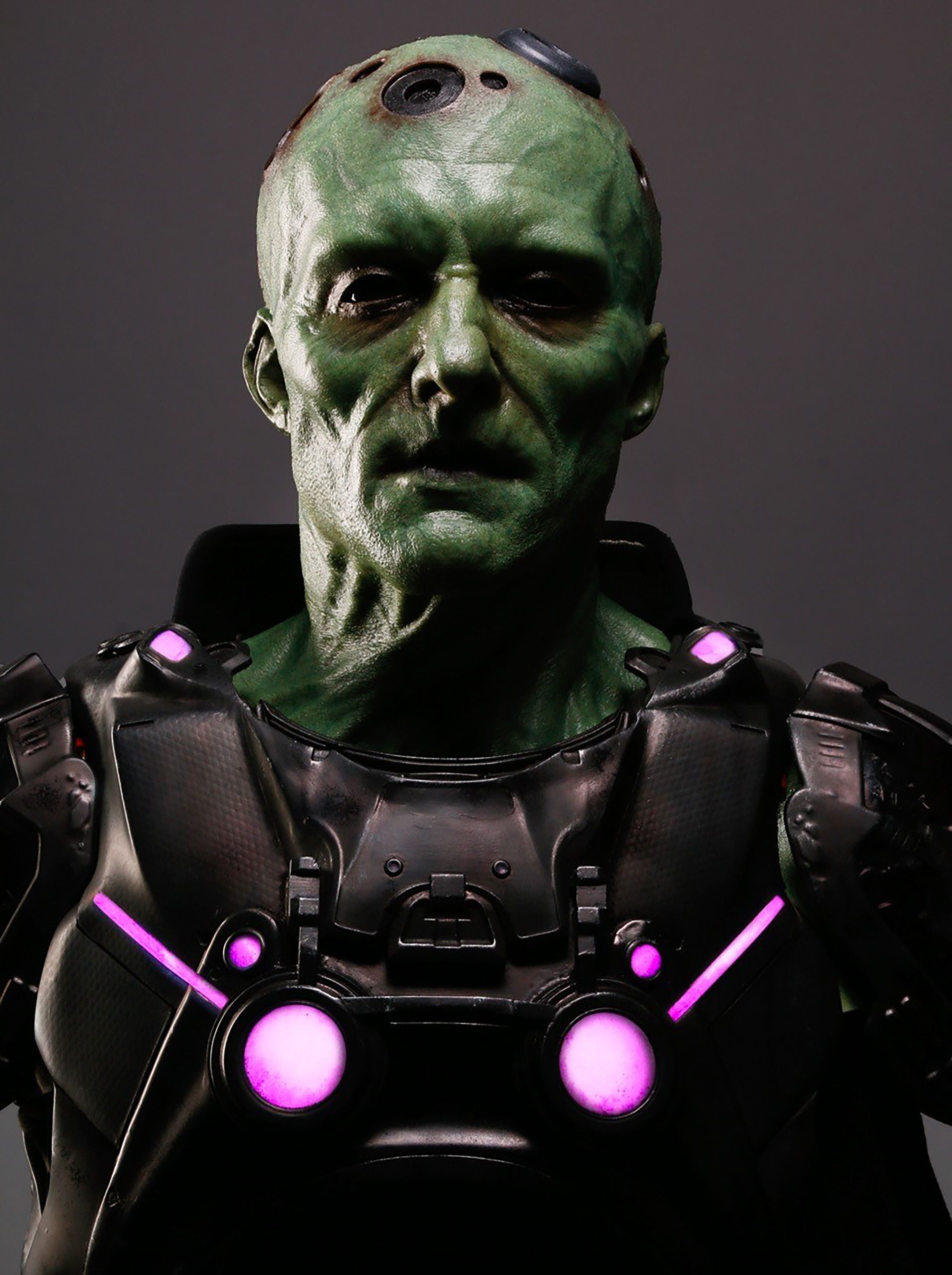 Krypton premiers March 21.
Krypton stars Cameron Cuffe as Seyg-El, Georgina Campbell as Lyta Zod, Ian McElhinney as Val-El, Elliot Cowan as Daron-Vex, Ann Ogbomo as Alura Zod, Rasmus Hardiker as Kem, Wallis Day as Nyssa,d Aaron Pierre as Dev-EM, Paula Malcomson as Charys, the matriarch of House El, and Blake Ritson has been cast as the villain of the Krypton series as Brainaic.
Syfy's Krypton, the much-anticipated Superman prequel set two generations before the destruction of the legendary Man of Steel's home planet, will follow Superman's grandfather — whose House of El was ostracized and shamed — as he fights to redeem his family's honor and save his beloved world from chaos.
Krypton is executive produced by David S. Goyer (Man of Steel, Batman v Superman: Dawn of Justice, The Dark Knight trilogy) through his Phantom Four banner. Damian Kindler (Sleepy Hollow) is executive producer/showrunner; Colm McCarthy (She Who Brings Gifts, Peaky Blinders) is set to direct and co-executive produce the pilot. The pilot teleplay and story is written by David S. Goyer & Ian Goldberg (Once Upon a Time, Terminator: The Sarah Connor Chronicles). Krypton is produced by Warner Horizon Television and is based on characters created by Jerry Siegel and Joe Shuster, published by DC Comics.