The Fallout TV series first announced last year gets a release date on Amazon Prime Video.
The creators of Westworld have been developing the series which includes Jonathan Nolan, brother of Christopher Nolan, who worked on the Batman Dark Knight Trilogy, and Lisa Joy of Kilter Films.
Per the teaser below, Fallout is set to premiere on April 12, 2024, and the announcement comes on the 26th anniversary of Fallout Day which celebrates the popular video game franchise.
The announcement last year revealed Jonathan Nolan is directing the first episode, with his and Lisa Joy's Kilter Films producing along with Amazon Studios in association with Bethesda Game Studios and Bethesda Softworks.
The showrunners are Geneva Robertson-Dworet (Captain Marvel writer) and Graham Wagner (Silicon Valley).
"Fallout is one of the greatest game series of all time," Joy and Nolan said in a statement at the time. "Each chapter of this insanely imaginative story has cost us countless hours we could have spent with family and friends. So we're incredibly excited to partner with Todd Howard and the rest of the brilliant lunatics at Bethesda to bring this massive, subversive, and darkly funny universe to life with Amazon Studios."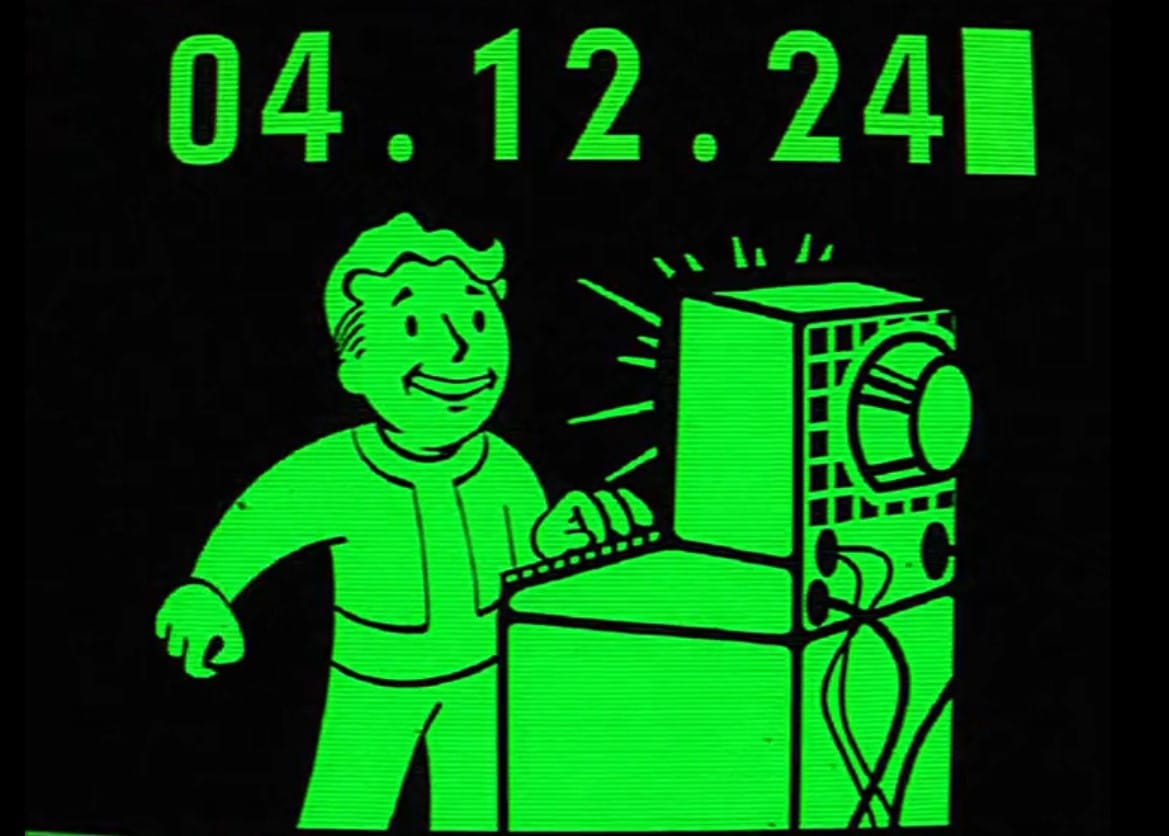 What is Fallout on Amazon about?
The description offers the show is set in the future post-apocalyptic Los Angeles and the world of Fallout, the series is an original story based on Fallout that will be part of the canon of the games. 
A previous description also said, "The world of Fallout is one where the future envisioned by Americans in the late 1940s explodes upon itself through a nuclear war in 2077. The magic of the Fallout world is the harshness of the wasteland set against the previous generation's utopian idea of a better world through nuclear energy. It is serious and harsh in tone, yet sprinkled with moments of ironic humor."
The series stars Ella Purnell (Yellowjackets), Walton Goggins (The Hateful Eight), Aaron Moten (Emancipation), Moisés Arias (The King of Staten Island), Kyle MacLachlan (Twin Peaks), Sarita Choudhury (Homeland), Michael Emerson (Person of Interest), Leslie Uggams (Deadpool), Frances Turner (The Boys), Dave Register (Heightened), Zach Cherry (Severance), Johnny Pemberton (Ant-Man), Rodrigo Luzzi (Dead Ringers), Annabel O'Hagan (Law & Order: SVU), and Xelia Mendes-Jones (The Wheel of Time).
Watch the teaser:
04.12.24. #Falloutpic.twitter.com/3Go3llsjtD

— Prime Video (@PrimeVideo) October 23, 2023