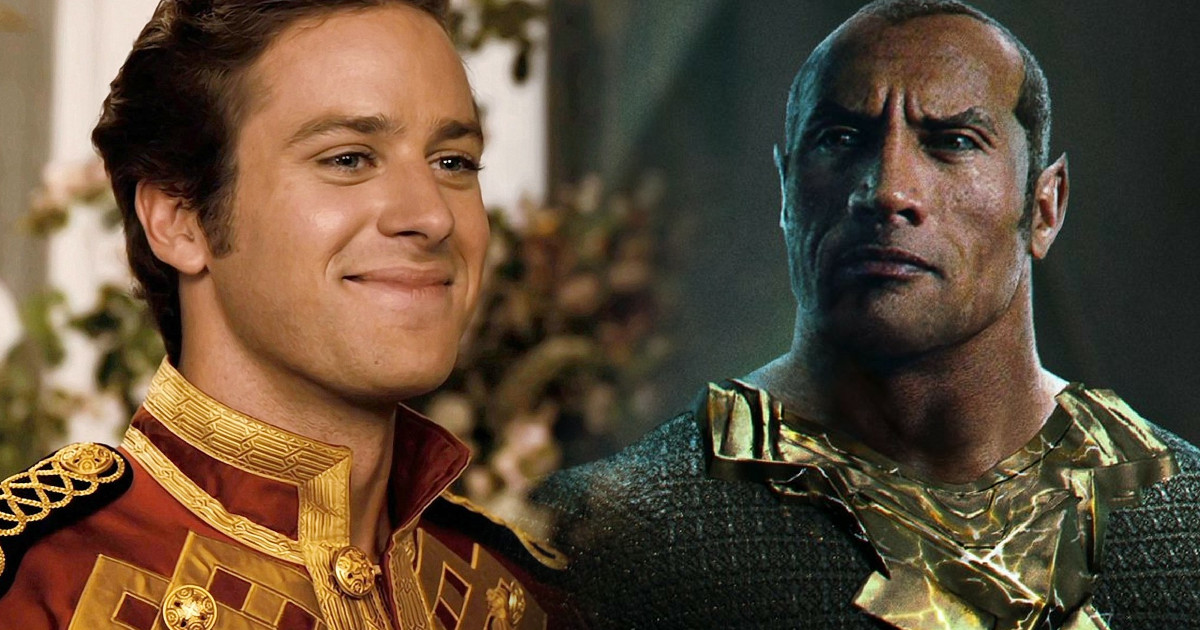 While Armie Hammer's name has been thrown around for Green Lantern, how about Armie Hammer as Shazam?
Dwayne Johnson actually recommends Armie Hammer as Shazam in a recent interview.
Via We Got This Covered:
"I'm gonna throw one name out here and I wanna see how the fans are gonna react ot this. A guy who I met, after I met him I was like, 'Man that guy's such a cool guy, he's a lot bigger than I thought he would be.' And when I walked away I remember telling our producer who I've worked with for a long time, Hiram Garcia—we both looked at each other and were like, 'Possibly Shazam?' I'm like Yes. I'm not even gonna tell you his name, I'm just gonna say Lone Ranger."
Dwayne Johnson notes Armie Hammer is pure speculation as of right now and also offers Armie Hammer is one of a handful of names he is thinking of for Shazam.
"You could see that right? I don't know if he's interested, and by the way, the studio doesn't even know that we've been having these conversations. I just remember meeting him and walking away going, 'Man that guy would look great I bet as Shazam'—and by the way he's one of a handful [of names]."
Dwayne Johnson is set to play Black Adam in a solo movie prior to battling it with Shazam.