Dwayne Johnson's DC League of Super-Pets underperforms at the box office as the animated flick only brought in $23 million while the estimates were around $30 million.
Even though Johnson, Kevin Hart, and members of the cast have huge social media followings, it turns out that doesn't matter at all as obviously a lot of people didn't turn up to watch an animated movie about pets saving DC superheroes.
Some might think HBO Max would have been a better release, but Warner Bros. Discovery just announced they are axing live-action kids and family-friendly programming from HBO Max, so DC League of Super-Pets probably wouldn't have done much better with a streaming release.
DC is known for releasing animated movies via VOD, such as the Green Lantern Beware My Power animated movie that was oddly released at the same time as DC League of Super-Pets, so maybe DC fans are simply used to that.
The LEGO Batman movie did a lot better with a $53 million opening back in 2017, so maybe much like the comics, only "Batman" is a big seller (Johnson plays Superman's dog, Krypto, who has to save Superman).
Deadline also continues to try to spin the "pandemic" as a reason for DC League of Super-Pets not doing as well as hoped at the box office, which is hilarious (Johnson didn't wear a mandated mask at Comic-Con), but it is noted Summer is winding down, and people are busy as heck on the weekends with family parties, and vacations and such which could be impacting the box office, but it seems to me that fans simply aren't all that interested in DC League of Super-Pets.
That said, Dwayne Johnson did take to Instagram after the release to offer his thanks for making DC League of Super-Pets the #1 movie at the box office and actually said there are "major" plans to continue to build out the DC League of Super-Pets universe as well as Black Adam (in my report on how Henry Cavill can come back to the Superman role if he wants to, I said DC insiders filled me in at Comic-Con on how Dwayne Johnson wants to take over the DC films universe).
Other movies up in theaters include Jordan Peele's Nope which seems to be doing okay as it only saw a 58% drop, Marvel's Thor: Love and Thunder continues to not do all that good as it will come in less than Raganarok's $853 million and is underperforming compared to The Batman, Minions: The Rise of Gru is now over $700 million which is something Johnson was probably hoping to capture with a similar kids audience, and Top Gun: Maverick is well over $1.3 billion at the box office.
Over at Rotten Tomatoes, DC League of Super-Pets has a 71% Critics Score, and an 88% Audience Score, with an A- CinemaScore.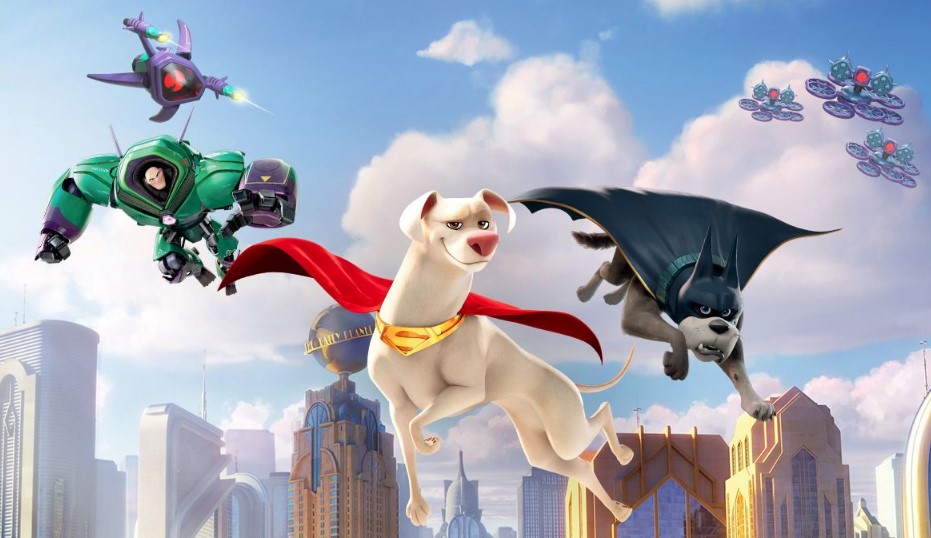 Dwayne Johnson DC League of Super-Pets #1 movie at the box office: