DC vs. Marvel is back on!
While promoting his latest movie, Jumanji: Welcome to the Jungle, Dwayne Johnson calls out The Avengers!
As Dwayne Johnson and the cast of the movie are pulled into the world of Jumanji, Dwayne Johnson is asked about bringing anyone else in to the game/film.
While Dwayne Johnson doesn't say he will bring the Justice League with him--The Rock offers up he wants Marvel's Assemblers!
If I could pull a real celebrity into the world of Jumanji, like I have myself and my other cast mates, I would would have to say, well here's the thing... It's not just one celebrity I would pull in. No. No. No. I would pull them all in. And the all who I am talking about is The Avengers. I would pull them all in. All of them need their ass kicked. 'Cause it's DC, baby! That's how we role. Black Adam.
I wonder what Dwayne Johnson's Jumanji co-star, Karen Gillan, thinks of his words as Karen Gillan plays Nebula for Marvel and will appear in The Avengers: Infinity War films!
Black Adam vs Nebula! It's definitely on!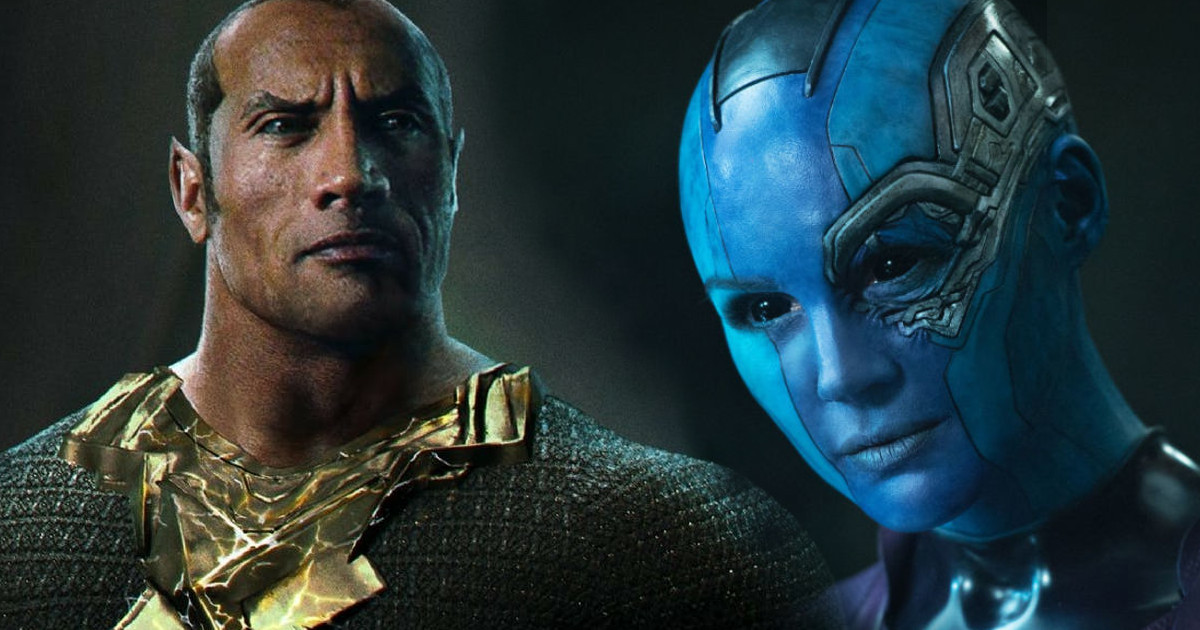 Dwayne Johnson is set to play Black Adam for the DCEU in a solo movie, which is currently in development.
Jumanji: Welcome to the Jungle has a December 20, 2017 release date.