While promoting his latest movie, Hobbs & Shaw, Dwayne Johnson is asked how he thinks Hollywood is doing with superheroes and diversity, with the subject of a black Superman coming up.
Johnson says that he thinks Hollywood and particularly Marvel are doing things right.
"I think they are doing great, and I think obviously Marvel has done a tremendous job in building out," Johnson tells Variety.
The Rock continues with mention of his Black Adam.
"Also, for me, DC we're doing Black Adam with Warner Bros. and DC," Johnson says. "We are very excited about that. I think as everything builds and grows and you take the temperament of society and what's happening, and I think here in Hollywood, and especially with franchises and characters and publicly traded companies, we're sensitive to that kind of thing."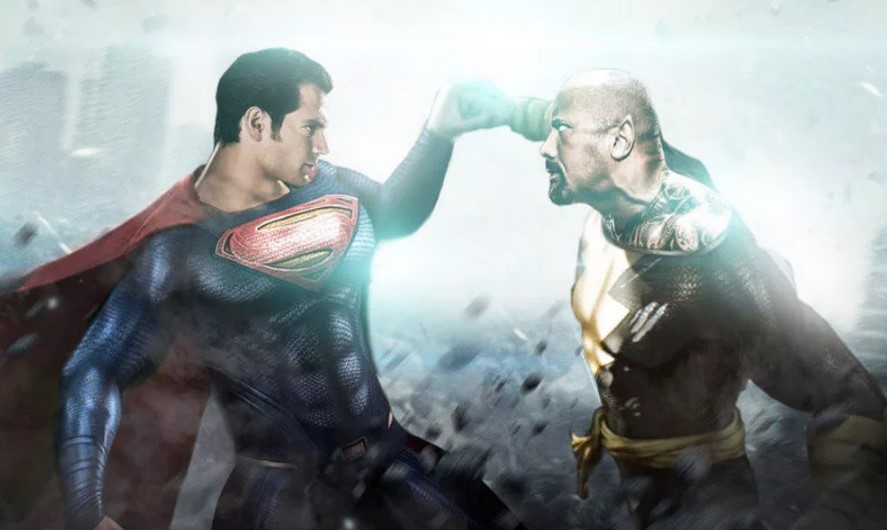 Dwayne Johnson's Black Adam is the black Superman
Dwayne Johnson then says he thinks one day there will be a black Superman and offers he's already here.
"Oh yeah, I think they are doing a great job. Maybe one day we will see a black Superman. Ahem. You're looking at him," he said.
There has actually been a rumor that Michael B. Jordan is up to play a black Superman in a reboot. Jordan actually commented on the rumor offering he wouldn't want to replace the white Clark Kent version of Superman, but play Calvin Ellis, the black Superman from the comics.
Dwayne Johnson talks black Superman: