The Dune trailer will be released tomorrow as Warner Bros. has let loose a teaser offering a peek at the footage.
"Fear is the mind-killer," says Timothée Chalamet's Paul Atreides. "Fear is the little-death that brings total obliteration. I will face my fear, but I will permit it to pass over me. When the fear is gone there will be nothing. Only I will remain."
The Dune trailer teaser also offers a listen to Hans Zimmer's music score, which sounds pretty epic. Watch below.
Dune trailer teaser: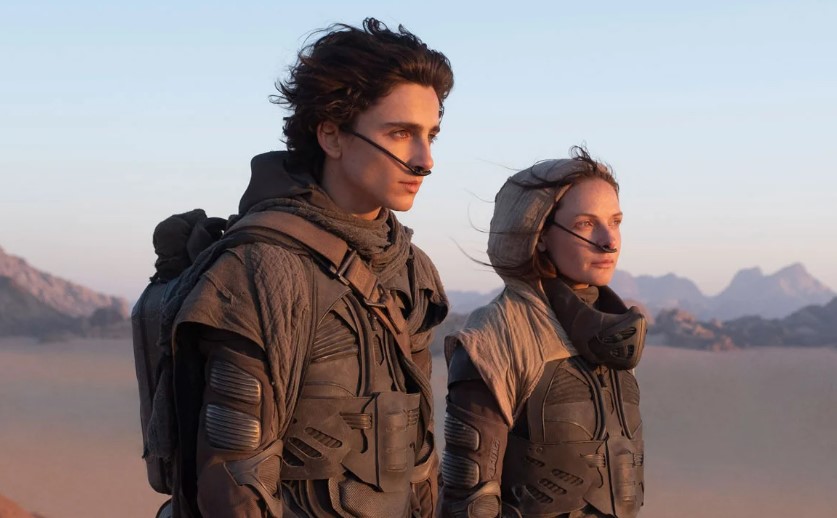 Dune has a Dec. 18, 2020 release date
Dune is directed by Denis Villeneuve and stars Oscar nominee Timothée Chalamet, Rebecca Ferguson, Oscar Isaac, Oscar nominee Josh Brolin, Stellan Skarsgård, Dave Bautista, Stephen McKinley Henderson, Zenday, David Dastmalchian, Chang Chen, Sharon Duncan-Brewster, with Oscar nominee Charlotte Rampling, with Jason Momoa, and Oscar winner Javier Bardem.
Synopsis: A mythic and emotionally charged hero's journey, "Dune" tells the story of Paul Atreides, a brilliant and gifted young man born into a great destiny beyond his understanding, who must travel to the most dangerous planet in the universe to ensure the future of his family and his people. As malevolent forces explode into conflict over the planet's exclusive supply of the most precious resource in existence—a commodity capable of unlocking humanity's greatest potential—only those who can conquer their fear will survive.