Solo star Donald Glover is again rumored to be returning to the role of Lando Calrissian for a series on Disney Plus.
The Star Wars YouTube fan site Kessel Run Transmissions says that Donald Glover has signed or is close to signing a new deal to return as Lando.
No further details are known but back in February saw it said that the upcoming Star Wars project from J.D. Dillard and Matt Owens might be for Lando.
Likewise, in April it was rumored that Disney is developing two new Star Wars shows for Disney Plus, with one involving Lando Calrissian, which would see Donald Glover star, with it also said the show could possibly feature Darth Maul.
Solo debuted in 2018 and dealt with the origins of Han Solo and Lando, but it tanked big time at the box office fetching less than $400 million worldwide leading to Disney putting a big hold on new Star Wars releases on the big screen.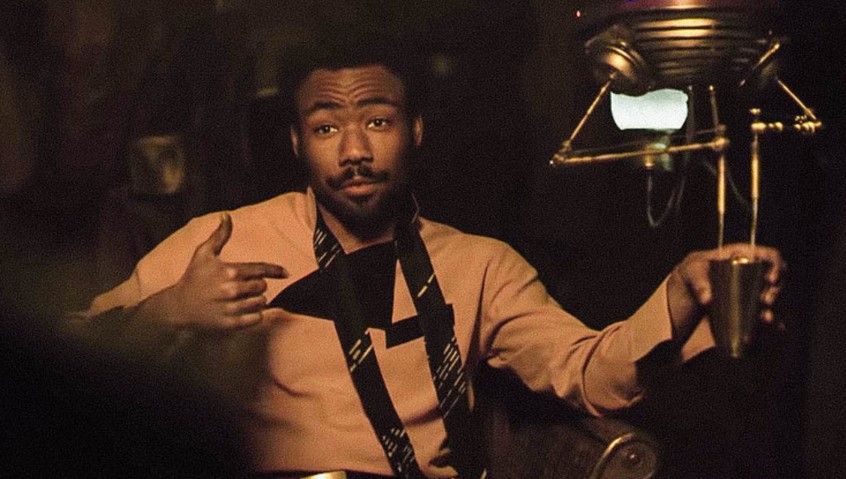 Donald Glover could be back as Lando
Donald Glover's portrayal as Lando also didn't come without a bit of controversy as original actor, Billy Dee Williams, has stated that while he is a fan of Glover, the way Lando was portrayed in Solo was to his exact likeness.
"To me, I'm Lando. I love that Donald Glover. He's a brilliant young man. But his hair was not how I thought of Lando," Williams told Rolling Stone. "He was more Afrocentric with his hair. I have nothing against that. But when I created Lando, he was beyond all of that."
Williams also had issues with Lando's relationship with the droid, L3-37: "I think that's the reason they didn't have the success they could have had. Because they were going for something that was topical, instead of an adventure that's far beyond those questions. If you're talking about this huge, incredible story, why lock yourself into this tiny moment between a character like Lando and his robot friend?"
Donald Glover's Lando has also been described as pansexual, which Williams took an issue with: "Well, first of all, I asked last night. I said, 'What the hell is gender fluid?' That's a whole new term," Williams told Esquire. "But what I was talking about was about men getting in touch with their softer side of themselves."