Empire Magazine has revealed the covers of the latest issue which features Marvel's Doctor Strange in the Multiverse of Madness.
The newsstand cover features a look at Benedict Cumberbatch as Doctor Strange casting a spell, with the subscriber cover featuring "an explosion of colorful chaos magic, with portals, powers, and psychedelic patterns galore" and additional characters from the movie including Elizabeth Olsen as Scarlet Witch, Xochitl Gomez as America Chavez, and Chiwetel Ejiofor as Mordo.
Empire revealed the issue will feature exclusive interviews with Benedict Cumberbatch, director Sam Raimi, Kevin Feige, and more:
The new issue of Empire takes a world-exclusive dive into the Multiverse Of Madness, speaking to Doctor Strange himself, Benedict Cumberbatch, about Marvel's next gigantic swing. Plus, we talk to legendary director Sam Raimi, returning to the big-screen superhero genre he helped define with his Spider-Man trilogy, all about what's brought him back to the movies, and Marvel boss Kevin Feige teases just how mad this Multiverse gets. Then there's Elizabeth Olsen on the return of Scarlet Witch, Rachel McAdams on her completely different Christine, Benedict Wong on the rise and rise of Wong, writer Michael Waldron on making the leap from Loki, and Marvel producer Richie Palmer on the surprises in store. And we have tons of never-before-seen images from the movie – it's the ultimate inside look at a Marvel adventure that simply cannot be contained in just one reality.
The issue becomes available Thursday, March 17.
In Marvel Studios' Doctor Strange in the Multiverse of Madness, the MCU unlocks the Multiverse and pushes its boundaries further than ever before. Journey into the unknown with Doctor Strange, who, with the help of mystical allies both old and new, traverses the mind-bending and dangerous alternate realities of the Multiverse to confront a mysterious new adversary.
Doctor Strange in the Multiverse of Madness opens May 6.
Doctor Strange in the Multiverse of Madness Empire Magazine covers: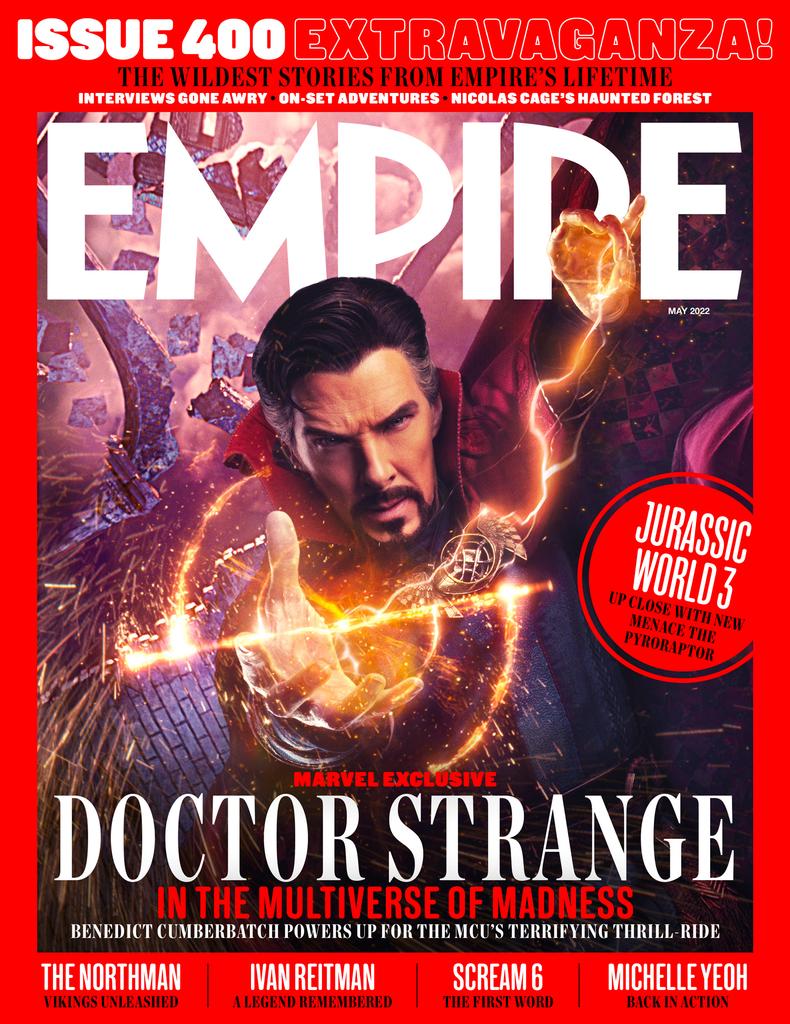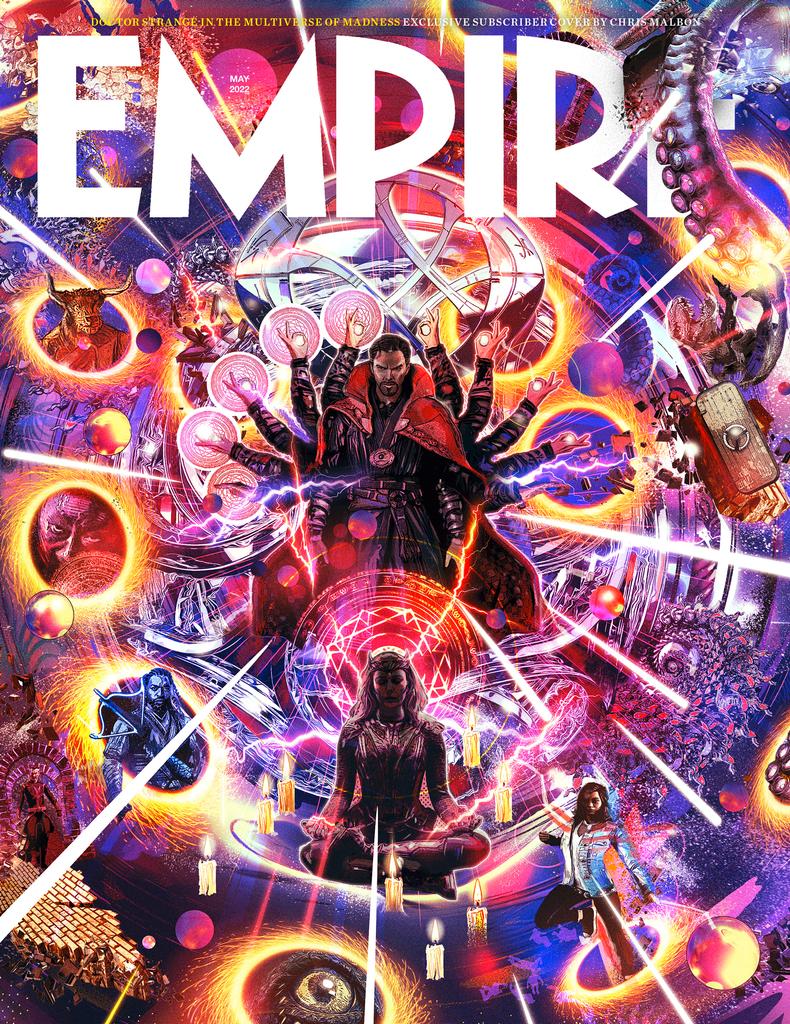 (via Empire)