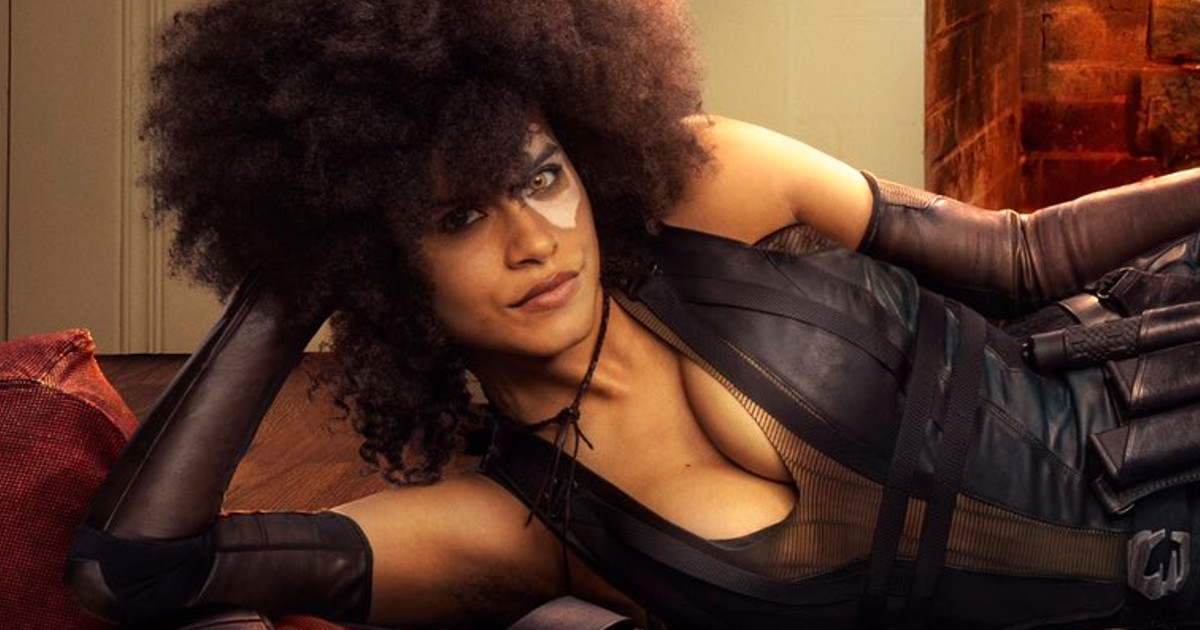 Check out a first look at Zazie Beetz as Domino in Deadpool 2!
Ryan Reynolds released the image on social networks.
If you recall, the Deadpool 2 Domino image is similar to the first Deadpool movie promo image of Ryan Reynolds as Deadpool, which was in front of the same fire place, but now we see Domino on Top!
In the comics, Domino is a mutant and mercenary who has the ability to manipulte probability in her favor.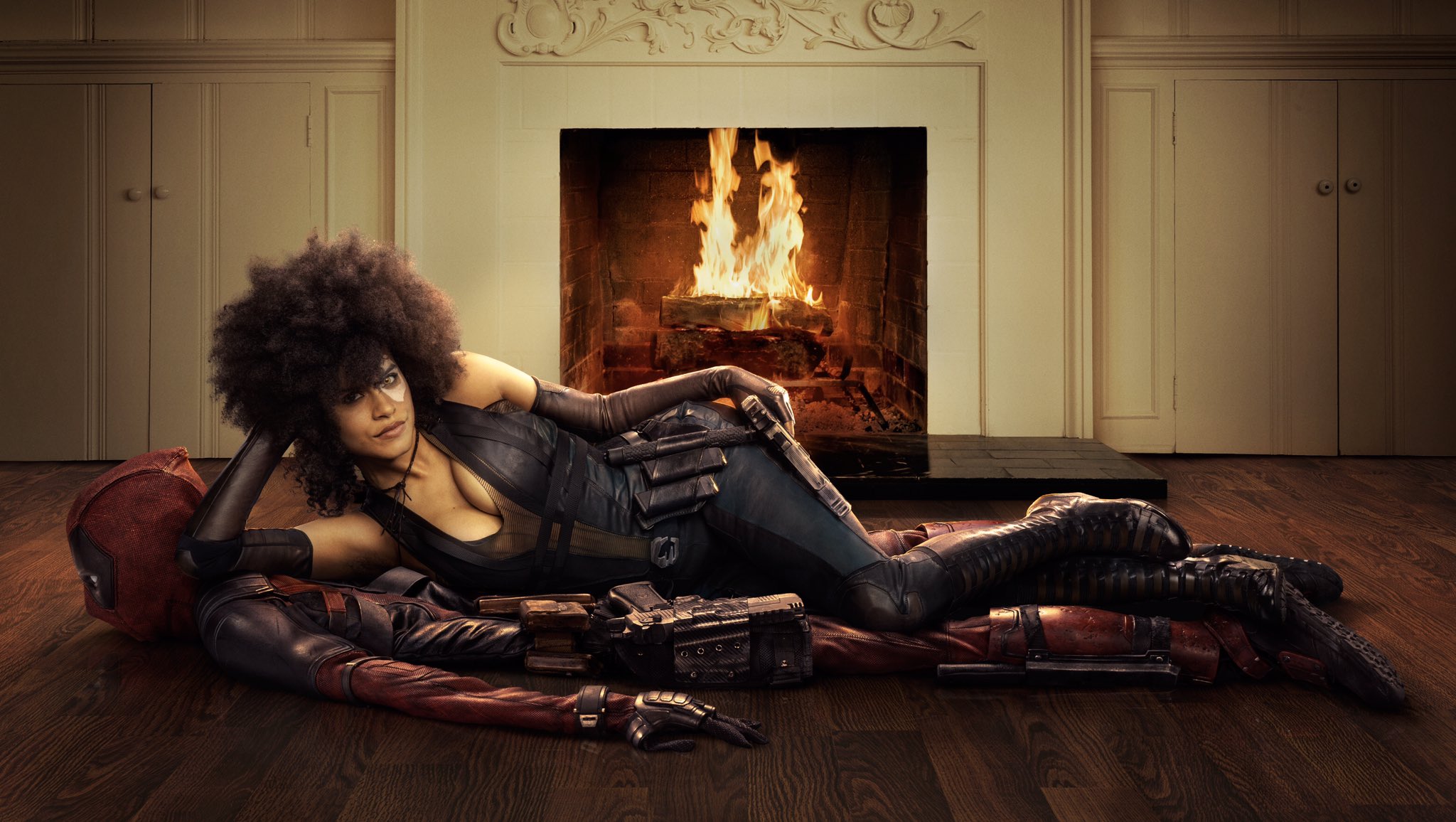 Update: Here is a second pic of Domino: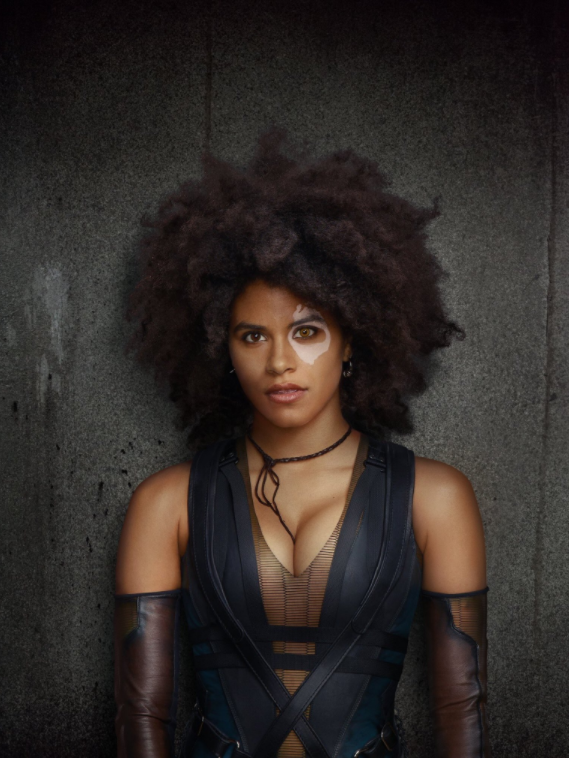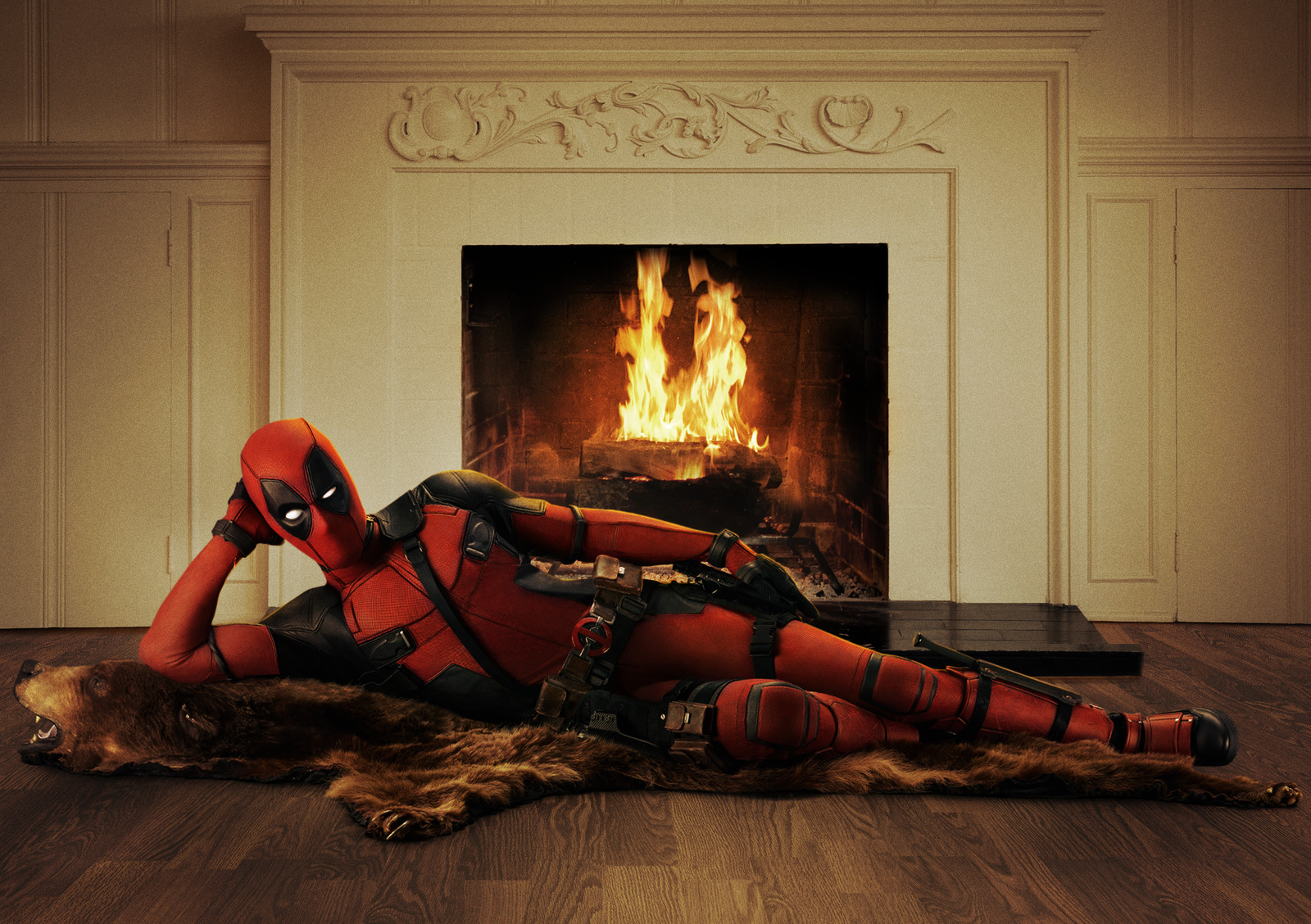 Deadpool 2 has a June 1, 2018 release directed by John Wick's David Leitch also starring Josh Brolin as the time travelling mutant Cable, Zazie Beetz as Domino, Leslie Uggams as Blind Al, Morena Baccarin as Vanessa, Brianna Hildebrand as Negasonic Teenage Warhead, Stefan Kapicic as the voice of Colossus with Shioli Kutsuna in a mystery role and Jack Kesy rumored as Black Tom Cassidy.
Deadpool 2 is written by Rhett Reese and Paul Wernick with Ryan Reynolds also on board as producer along with Simon Kinberg and Lauren Shuler Donner.