DC Comics announces shipments of new comic books will restart on April 28 to local comic shops.
Due to the coronavirus, Diamond Comics Distributors, Inc. has stopped shipments of all comics, but following a four-week break, DC Comics is apparently shipping its comic books to retailers through Midtown Comics and the Discount Comic Book Service mail-order company.
DC has also set up a website to check on what stores are open, as some locations are closed due to the coronavirus and/or various state lockdowns.
It's also announced Batman #92 will be pushed back to a June release.
Just got the go ahead to let all of you know that we're holding BATMAN #92 back for a June release, so we can make sure to get it to as many of you as possible on its release day. I am very, very excited for you all to read it! #PunchlineIsComing https://t.co/NDuL1cRRYa

— James Tynion IV ——– (@JamesTheFourth) April 17, 2020
I'll say it's nice to see DC Comics trying to get back to normal as certainly, local comic book shops (and fans) could use the much-needed content and business.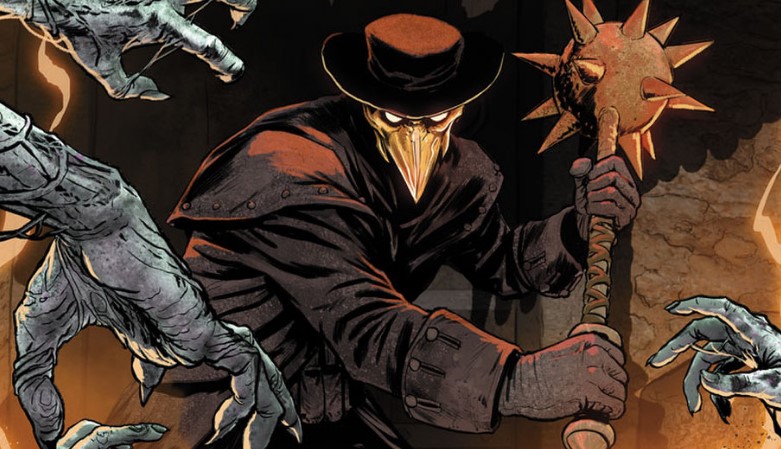 Here is the official announcement:
DC ANNOUNCES ITS RETURN TO COMIC BOOK STORES ON TUESDAY, APRIL 28
New DC Comic Books to be Available at Open and Operating Comic Book Retailers
DC comic books are returning to comic shops beginning Tuesday, April 28. After a four-week break, fans can celebrate that new superhero stories will be arriving at operating retail stores.
After surveying more than 2,000 stores across the U.S. and Canada, it became clear that many comic book store owners are finding new and creative ways to get books to the fans who want them. To find stores that may have the new titles, visit the comic shop locator webpage:
www.dccomics.com/comicshoptracker
Check the page often, as it will be updated with new retailers.
The new slate of titles includes (also available for digital purchase at participating digital retailers):
Tuesday, April 28:
New Comic Books:
Batman #89 (3rd Printing)
Featuring the first appearance of Punchline!
Daphne Byrne #4
Daphne gains a new ally as she continues to wrestle with the malevolent forces within her.
The Dreaming #20
The unbelievable finale to Si Spurrier and Bilquis Evely's epic tale from the Sandman Universe!
Nightwing #70 (2nd Printing)
The Clown Prince of Crime comes to Ric Grayson and Bludhaven in this prelude to The Joker War!
Batman GIANT #4
Classic stories from the world of The Dark Knight, plus an all-new chapter of the original story "Concrete Jungle," by Mark Russell (Exit Stage Left: The Snagglepuss Chronicles) and Ryan Benjamin!
Tuesday, May 5:
New Comic Books:
Batman and the Outsiders #12
DC Super Stars #17 (Facsimile Edition)
The Flash #753
The Green Lantern Season Two #3
Hawkman #23
House of Whispers #20
Joker/Harley: Criminal Sanity #4
Tuesday, May 12:
New Comic Books:
Harley Quinn #72
Justice League #44
Justice League Odyssey #20
Lois Lane #10
Metal Men #6
For more information on the World's Greatest Super Heroes, please visit the website at www.dccomics.com, or follow on social media at @DCComics and @thedcnation.