Press Release
DC Reveals New Young Adult and Middle Grade Imprints: DC Ink & DC Zoom
World Class Roster of Bestselling Authors Tapped to Pen Original Graphic Novels that Will Bring DC's Iconic Super Heroes to a Whole New Generation of Young Readers
DC Ink and DC Zoom All-Star Talent Line-up Includes Laurie Halse Anderson, Meg Cabot, Melissa de la Cruz, Shea Fontana, Kami Garcia, Minh Lê, Marie Lu, Lauren Myracle, Michael Northrop, Danielle Paige, Ridley Pearson, Mariko Tamaki, Gene Yang, and more!
DC Entertainment revealed two new original graphic novel publishing imprints today, DC Ink focused on young adult (YA) readers, and DC Zoom focused on middle grade (MG) readers. Both imprints will feature a world class line-up of authors who have established YA and MG fan bases. These authors will bring their storytelling expertise to a DC Universe filled with iconic characters like Superman, Batman, Wonder Woman and many more. The first titles from DC Ink and DC Zoom will be released in Fall 2018.
"Superheroes are more popular than ever so it only makes sense to bring these DC characters to an entirely new generation of young readers," stated Diane Nelson, president of DC Entertainment and president of Warner Bros. Consumer Products. "The first comic books created decades ago were for kids, and as the business evolved and matured, it became more focused on adult readers. DC Ink and DC Zoom present an exciting new opportunity to grow our publishing business and ensure beloved stories built around iconic characters like Superman, Batman and Wonder Woman are endeared as part of the fabric of childhood for years to come."
"Two of the recent areas of growth in publishing include graphic novels and books for young readers – we're bringing those formats together with DC Ink and DC Zoom," said DC Entertainment Publishers Dan DiDio and Jim Lee. "We've already experienced tremendous success with our DC Super Hero Girls graphic novels. The new DC Ink and DC Zoom slate, paired with a stellar author line-up, presents a major business growth opportunity and we couldn't be more excited – we're going big."
The first titles from DC Ink include HARLEY QUINN: BREAKING GLASS by Mariko Tamaki (SUPERGIRL: BEING SUPER) with art by Steve Pugh, and MERA by Danielle Paige (DOROTHY MUST DIE series). The first title to hit shelves from DC Zoom will be DC SUPER HERO GIRLS: SEARCH FOR ATLANTIS from writer Shea Fontana and artist Yancey Labat. All three titles will go on sale in Fall 2018, with many more titles from DC Ink and DC Zoom set to follow in 2019.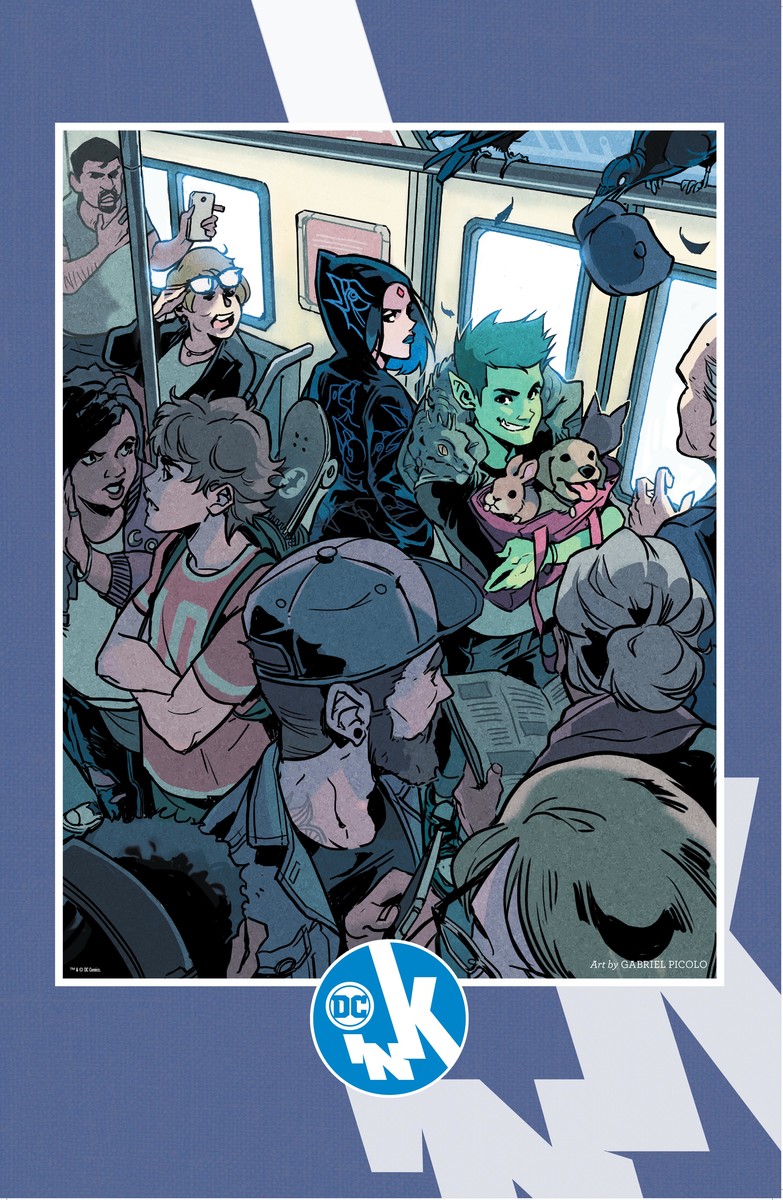 Additional confirmed upcoming titles and authors for DC Ink include:
BATMAN: GOTHAM HIGH – Melissa de la Cruz (ALEX & ELIZA, BLUE BLOODS series, WITCHES OF EAST END series)
BATMAN: NIGHTWALKER – THE GRAPHIC NOVEL – Marie Lu (LEGEND series)
TEEN TITANS – Kami Garcia (BEAUTIFUL CREATURES series)
UNDER THE MOON: A CATWOMAN TALE – Lauren Myracle (INTERNET GIRLS series, KISSING KATE)
WONDER WOMAN: TEMPEST TOSSED – Laurie Halse Anderson (SPEAK and CHAINS)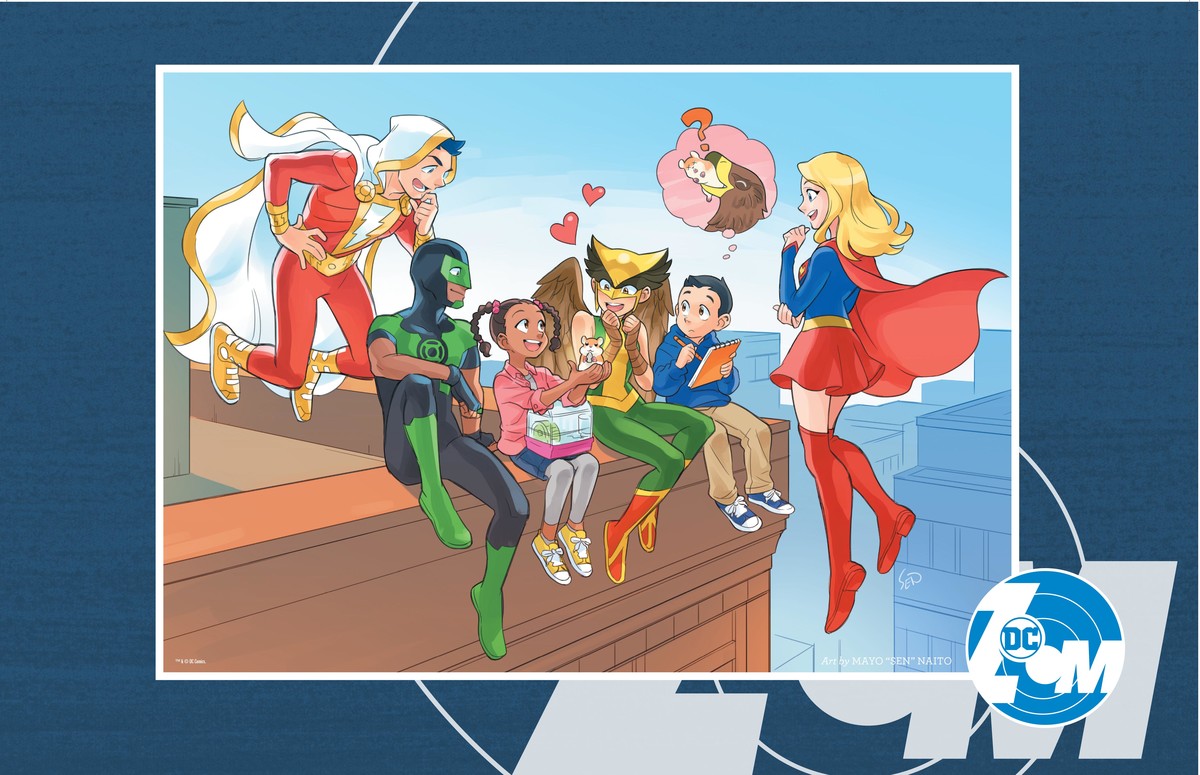 Additional confirmed titles and authors for DC Zoom include:
BATMAN TALES: ONCE UPON A CRIME – writer and artist: Derek Fridolfs, Dustin Nguyen (BATMAN: LI'L GOTHAM)
BATMAN: OVERDRIVE – Shea Fontana (DC SUPER HERO GIRLS series)
BLACK CANARY: IGNITE – Meg Cabot (THE PRINCESS DIARIES series)
DEAR JUSTICE LEAGUE – Michael Northrop (TOMBQUEST series)
GREEN LANTERN: LEGACY – Minh Lê (DRAWN TOGETHER)
SUPER SONS – Ridley Pearson (KINGDOM KEEPERS series)
SUPERMAN OF SMALLVILLE – writer and artist: Art Baltazar & Franco (TINY TITANS)
SUPERMAN SMASHES THE KLAN – Gene Yang (AVATAR: THE LAST AIRBENDER series, NEW SUPER-MAN), will be released as periodicals first, then collected