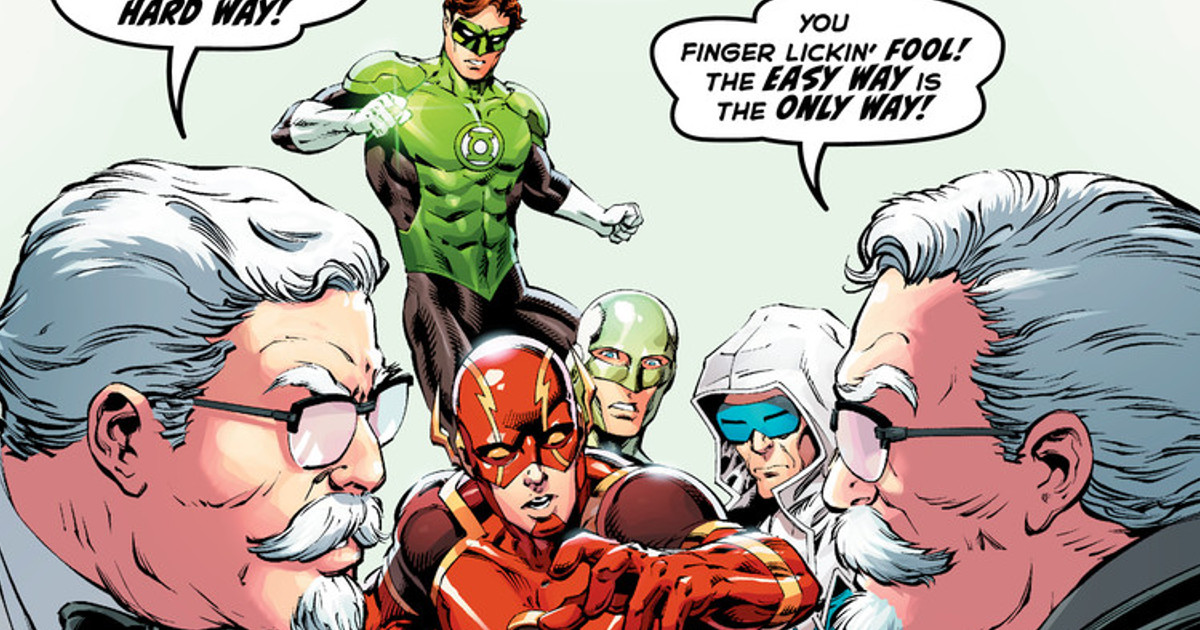 DC Comics announces the return of The Colonel with the release of the previous twp comics and teases a brand new adventure below!
official info:O
Back By Popular Demand! DC and KFC Re-Release Critically-Acclaimed Comics, Tease New Comic Adventure with Colonel Sanders
The Colonel of Two Worlds and Colonel Corp Re-Released, New Comic Adventure with Colonel Sanders On the Way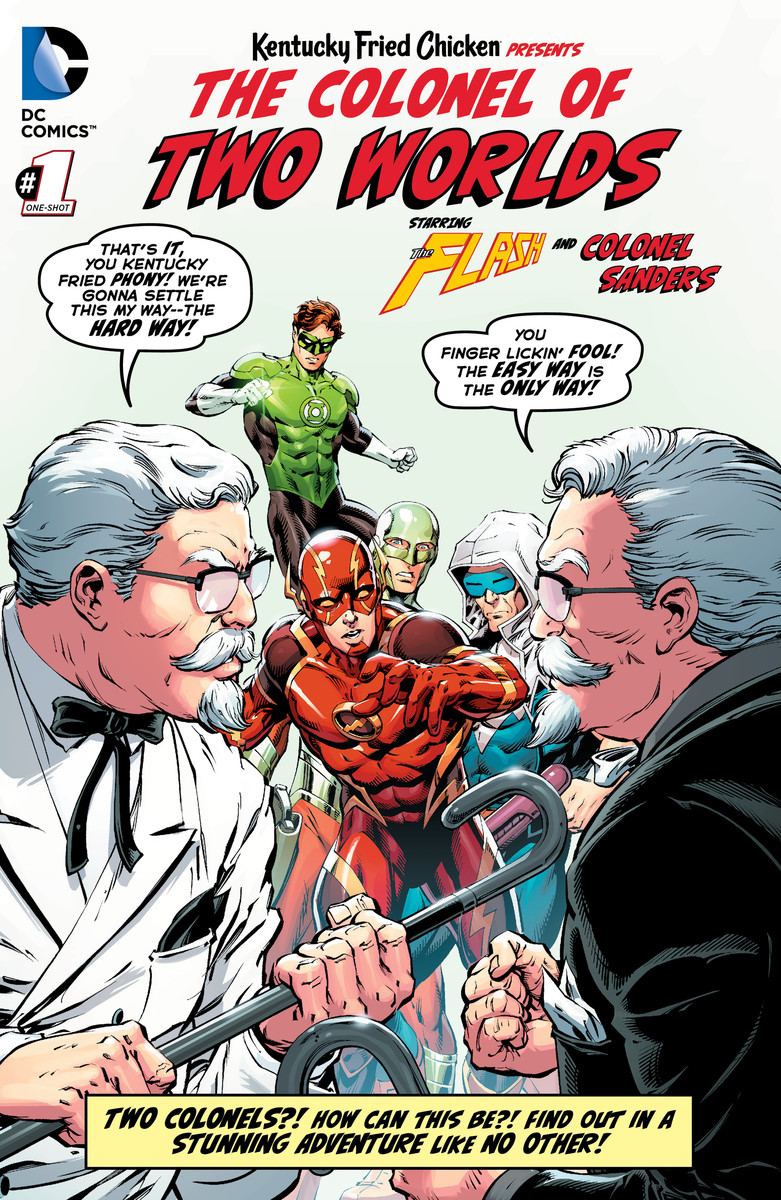 DC and KFC have teamed up again to re-release fan favorite comics featuring the adventures of DC's Justice League characters and Colonel Harland Sanders fighting side-by-side to protect the universe and defend the name of everyone's favorite fried chicken expert. Starting today, fans can download KFC #1 THE COLONEL OF TWO WORLDS for free. KFC #1 was originally released for a limited run in 2015, and garnered praise from both fans and press.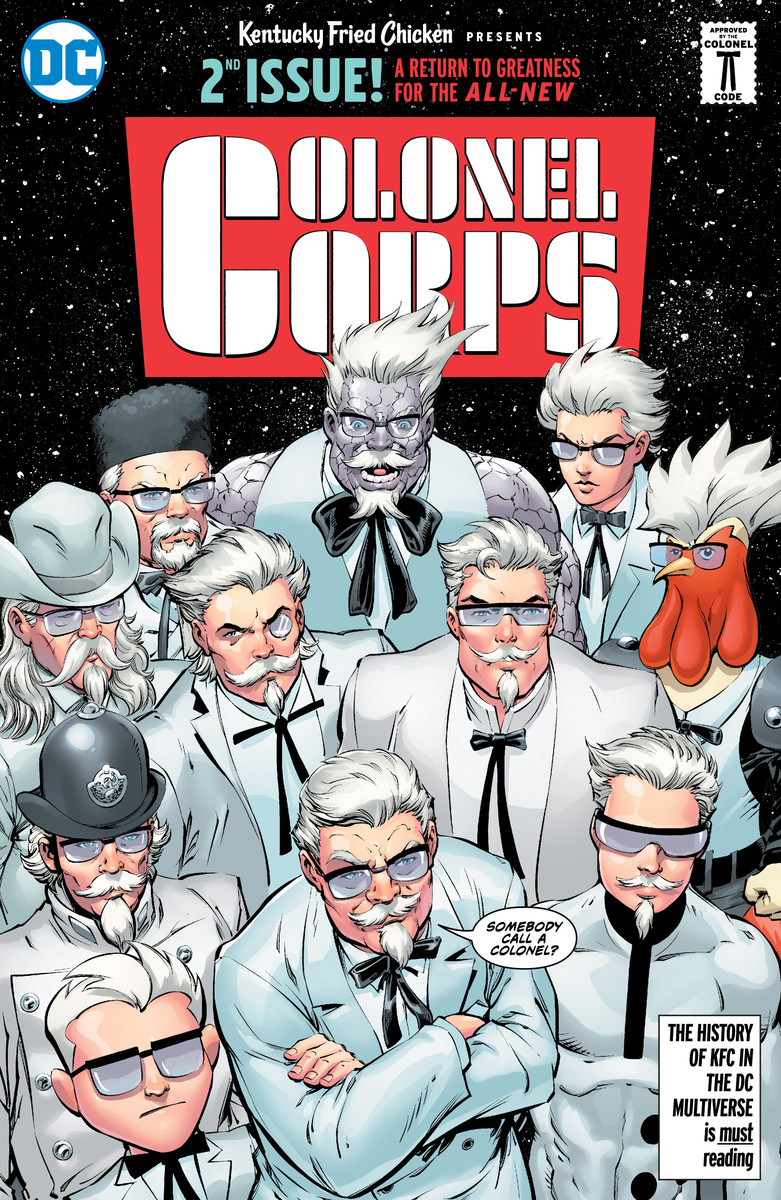 KFC #2 COLONEL CORP is also available for free download via the DC Comics website. Originally released for a limited run in 2016, KFC #2 saw the return of evil Anti-Colonel as he attacked the DC Multiverse.
Don't miss out on this opportunity to download KFC #1 and #2 to catch up on Colonel Sanders' adventures in the DC universe.
And what's next for Colonel Sanders and the Justice League? Check out this teaser and stay tuned for more super galactic news!