A new image of David Harbour as Hellboy has been released featuring the character about to mix it up with some bad guys.
"It's not an origin story, but it's his coming to terms with where he came from," Harbour recently told EW.com. "He's been Hellboy for a long time, but there's a new turn of events at the start of the film, where people start to bring up the fact that he might bring about the end of the world, and it's really the first time he's heard anything like that. The question that comes up in the movie is where does he really belong?"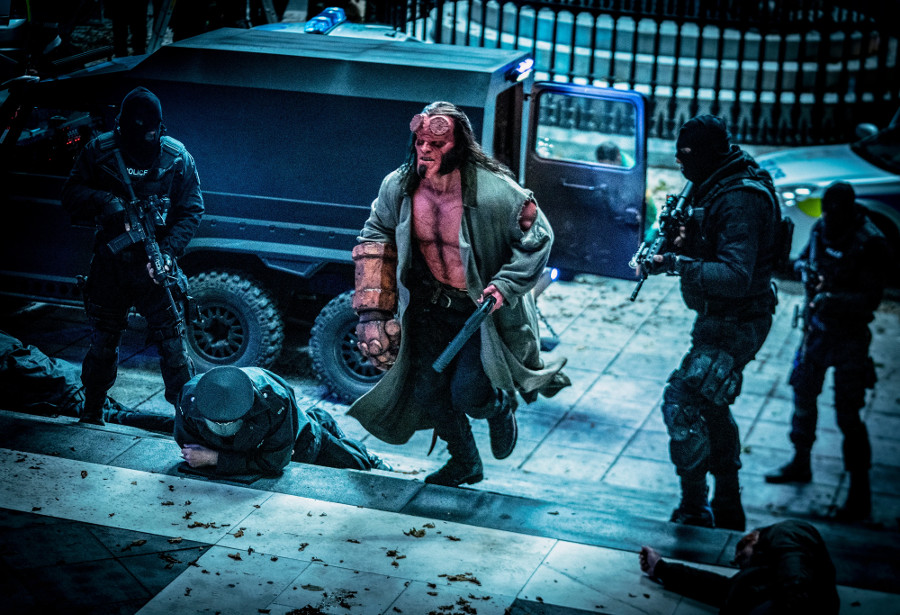 Hellboy gets released April 12, 2019 starring David Harbour as the titular character, Milla Jovovich as Nimue the Blood Queen, Ian McShane as Professor Broom, Sasha Lane as Alice Monghan and Penelope Mitchell will play the role of Ganeida, an elder witch, with Daniel Dae Kim as Ben Daimio.
Based on the graphic novels by Mike Mignola, Hellboy, caught between the worlds of the supernatural and human, battles an ancient sorceress bent on revenge.
Summit Entertainment presents, Millennium Films presents, a Lawrence Gordon/Lloyd Levin production, in association with Dark Horse Entertainment, a Nu Boyana production, in association with Campbell Grobman Films.