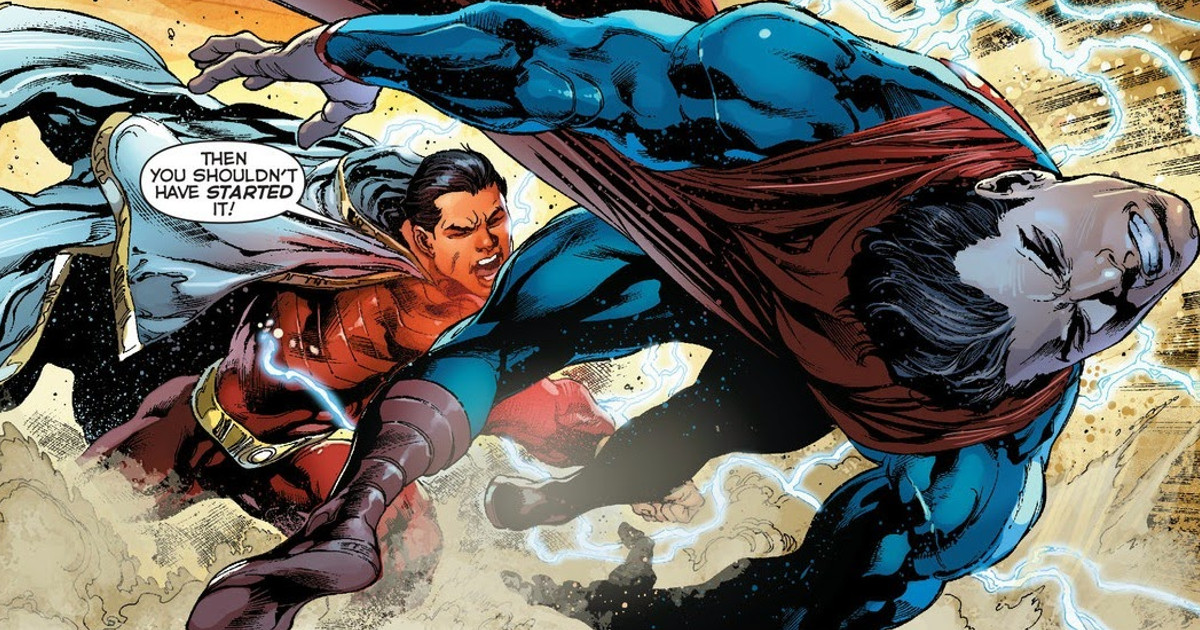 The Shazam movie promises to be a lot of fun, but just how much remains to be seen.
David F. Sandberg is directing Shazam and took to Twitter to have some fun with fans revealing a "script" featuring Shazam vs Superman!
The pretend scene takes place in Town Square featuring Superman battling Shazam with jokes made about Captain Marvel and even Henry Cavill's mustache!
While the script isn't real–let's hope Superman will actually be in the Shazam movie!
Sandberg also recently told the Toronto Sun that his Shazam movie will be one of the more fun and lighthearted DC movies.
"The big attraction for me with that character is the fact that every kid dreams of being Superman, right? I mean I certainly did, and (Billy Batson) is a kid that gets that chance. He gets to become the superhero. So it'll be big with superpowers in a way. In terms of what people can expect, I think this will be one of the more fun or lighthearted movies so far in the DC universe. It certainly will be a departure."