What looks to be some sort of image still from the upcoming Daredevil Season 3 Netflix series from Marvel TV has leaked online, which may offer a potential huge spoiler.
An Instagram user posted the following image, said to be from Daredevil Season 3, revealing not one, but two Men Without Fear.
The image shows Charlie Cox to the left in the black suit, with another Daredevil on the right wearing the more classic-looking costume.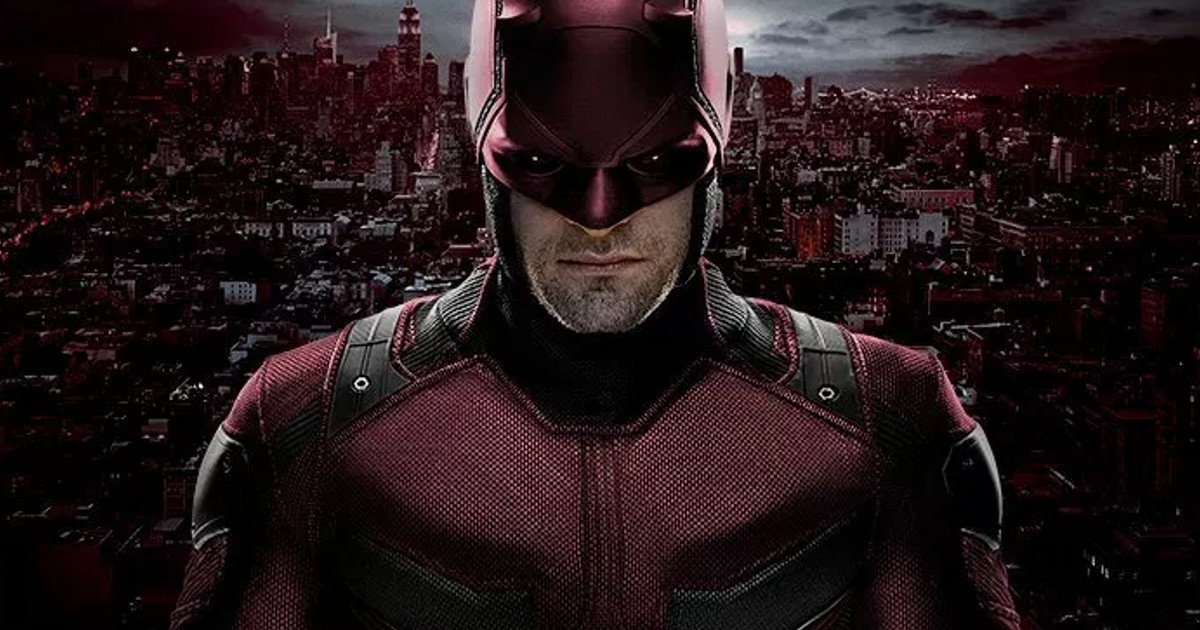 Daredevil
If legit, the Daredevil Season 3 leaked image may confirm the "Born Again" story from the comic books, which sees the Kingpin having someone pose as Daredevil to commit crimes and hurt people in order to destroy DD's reputation.
It's possible that Kingpin may have hired Bullseye to be the fake Daredevil, which has happened in the comics, and actor Wilson Bethel looks to be confirmed as Bullseye.
The season has been said to be borrowing from both Frank Miller's "Born Again" storyline from the '80s and Kevin Smith's "Guardian Devil" from the '90s, which sees Wilson Fisk discover the identity of the Man Without Fear and features a massive battle with Bullseye.
In addition, previously leaked set video of Charlie Cox showed the same black suit that he is wearing in the above image:
I do believe Marvel TV has sent out review copies of the upcoming season, so the pic may have leaked online from that.
Daredevil Season 3 premiers later this year and also stars Vincent D'Onofrio as Wilson Fix, Deborah Ann Woll as Karen Page, Elden Henson as Foggy Nelson, Joanne Whalley as Sister Maggie and Jay Ali as Rahul "Ray" Nadeem.