Following the release of the premiere date trailer, Marvel TV and Netflix have followed that up with first look Daredevil Season 3 images including Charlie Cox as the Man Without Fear, Elden Henson as Foggy Nelson and Jay Ali as FBI Agent Ray.
"Matt starts the season broken physically, broken emotionally, and broken spiritually," new showrunner Erik Oleson tells EW.com. "He's angry at God, he's angry at the fact that he had risked his life to do God's work, and he's questioning whether or not he was a fool."
Last we seen of Daredevil was during Defenders when he battled Elektra and the hand.
"Matt goes to pretty much the darkest place you can," Oleson says. "When he realizes that he's incapable of being Daredevil, he would rather just end it than go forward in his life without abilities. He's decided to set aside his Matt Murdock persona and just be the Devil, to isolate the lighter part of himself."
Daredevil Season 3 premiers Friday, October 19 on Netflix and will also be featured at the NYCC at Madison Square Garden along with Runaways on Saturday, October 6, 1:30PM - 2:45PM, which will see the first footage released.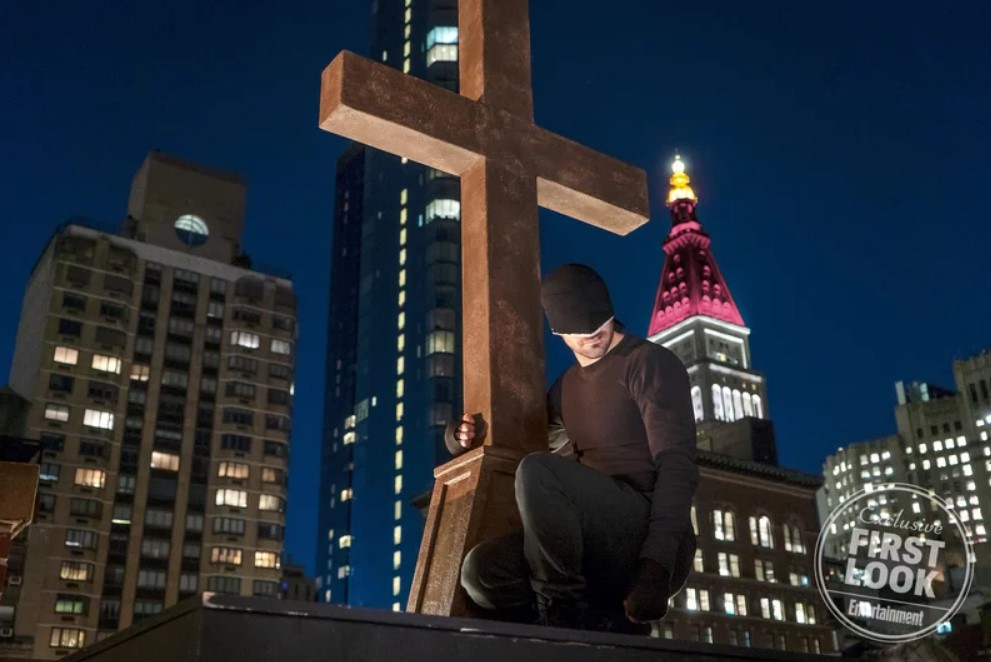 Daredevil Season 3
Details for this season are said to incorporate the Frank Miller "Born Again" storyline from the '80s and Kevin Smith's "Guardian Devil" from the '90s, which sees the Kingpin discovering the identity of Daredevil. The story features a massive battle with Bullsye, and Wilson Bethel is thought to be playing Bullseye.
The series also star Vincent D'Onofrio as Wilson Fix, Deborah Ann Woll as Karen Page and Joanne Whalley as Sister Maggie.