The DC Universe streaming network's Doom Patrol series has found its Cyborg with Joivan Wade.
English actor Joivan Wade, known for The First Purge, will be playing Cyborg, which follows Ray Fisher having played the character in the Justice League movie.
The official description for Cyborg on the small screen offers the character will be a series regular who: "struggles to maintain the connections that make him human. Desperate to gain acceptance from the outside world, Vic harnesses the curse of his cybernetic body and uses his powers as the ultimate hero for the digital age."
Cyborg recruits "DC's strangest group of outcasts" for a mission that "will take them to the weirdest and most unexpected corners of the DC universe."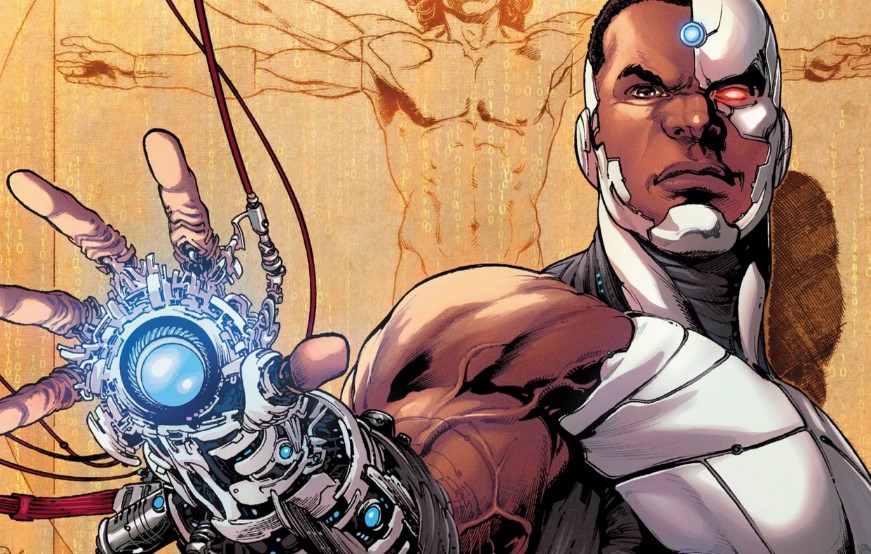 Not only has Cyborg been connected to the Justice League, but the Teen Titans as well. The DC Universe streaming app will have the live-action Titans debuting prior to Doom Patrol, which spins off of Titans.
Doom Patrol will also feature Robotman, Negative Man, Elasti-Woman (April Bowlby), Crazy Jane (Diane Guerrero), and the leader of the team with Dr. Niles Caulder.
Jeremy Carver (Supernatural) is the showrunner, with Arrowverse's Greg Berlanti on board as executive producer with Geoff Johns and Sarah Schechter.
The DC Universe streaming app is now accepting pre-orders and will also feature series for Swamp Thing, Young Justice Season 3 and a Harley Quinn animated series.
Regarding a Ray Fisher Cyborg DCEU movie, not much has been said about it as late with rumors it might be canceled, though Justice League actor Joe Morton recently said he thinks deleted scenes could be used for a movie.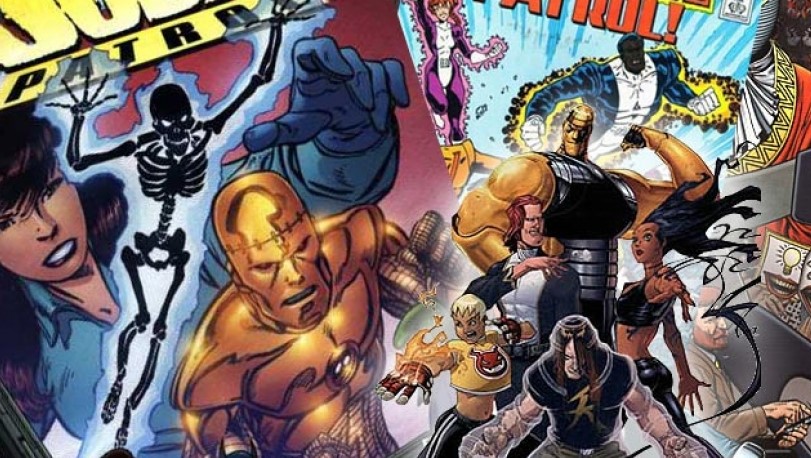 Doom Patrol
Doom Patrol is a re-imagining of one of DC's most beloved group of outcast Super Heroes: Robotman, Negative Man, Elasti-Girl and Crazy Jane, led by modern-day mad scientist Dr. Niles Caulder (The Chief). The Doom Patrol's members each suffered horrible accidents that gave them superhuman abilities — but also left them scarred and disfigured. Traumatized and downtrodden, the team found purpose through The Chief, who brought them together to investigate the weirdest phenomena in existence — and to protect Earth from what they find. Part support group, part Super Hero team, the Doom Patrol is a band of super-powered freaks who fight for a world that wants nothing to do with them. Picking up after the events of Titans, Doom Patrolwill find these reluctant heroes in a place they never expected to be, called to action by none other than Cyborg, who comes to them with a mission hard to refuse, but with a warning that is hard to ignore: their lives will never, ever be the same.