It's claimed that WB is developing a Crisis On Infinite Earths animated movie which will be a trilogy featuring all the DC animated universes.
The rumor comes via Twitter from a user who writes for Cines Argentinos.
The rumor (translated) offers:
There is an animated TRILOGY adaptation of CRISIS IN THE INFINITE EARTHS.

It would be announced next year and they would go on sale and digital platforms in 2023/24.

All of DC's Animated Universes are expected to join.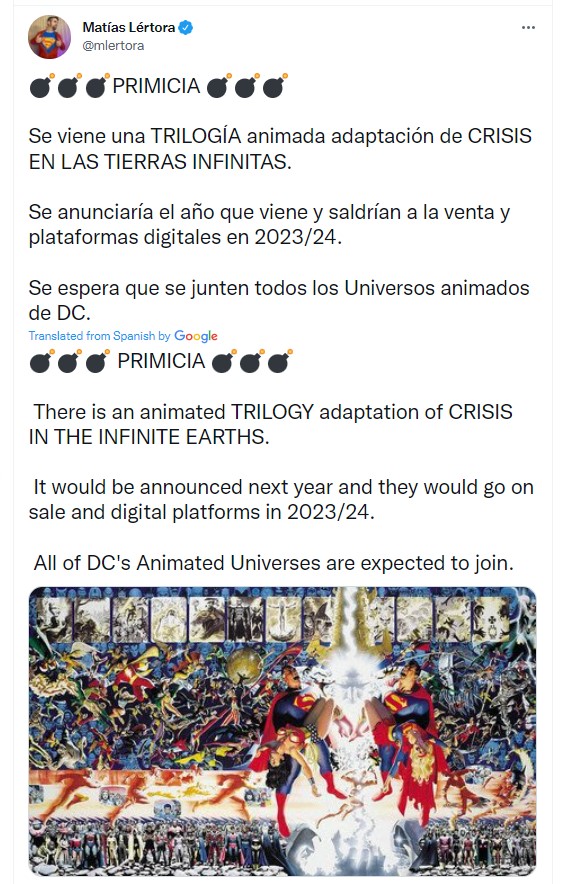 Crisis On Infinite Earths animated trilogy could be epic
If the rumor is legit, that could mean the Crisis On Infinite Earths animated movie could feature the likes of the different characters and voice actors from across the DC animated movies such as Kevin Conroy voicing Batman, Tim Daly as Superman, Mark Hamill's Joker, Young Justice, and heck, maybe we'll even see a return of the Green Lantern animated series in some form.
This could also mean Batman Beyond could be featured as well as the Justice League cartoon, and any of the preceding animated movies.
WB did adapt Crisis for its DC shows on The CW, which saw the return of Tom Welling as Clark Kent and featured Ezra Miller as The Flash, so the rumor could be true; a Smallville animated series also happens to be in the works, so perhaps Welling and Michael Rosenbaum will return or debut in the animated Crisis On Infinite Earths three-part film.
What is also interesting is that Zack Snyder recently teased Final Crisis on Thanksgiving, and Zack's crew previously was responsible for some of the DC animated movies, so maybe it's all related?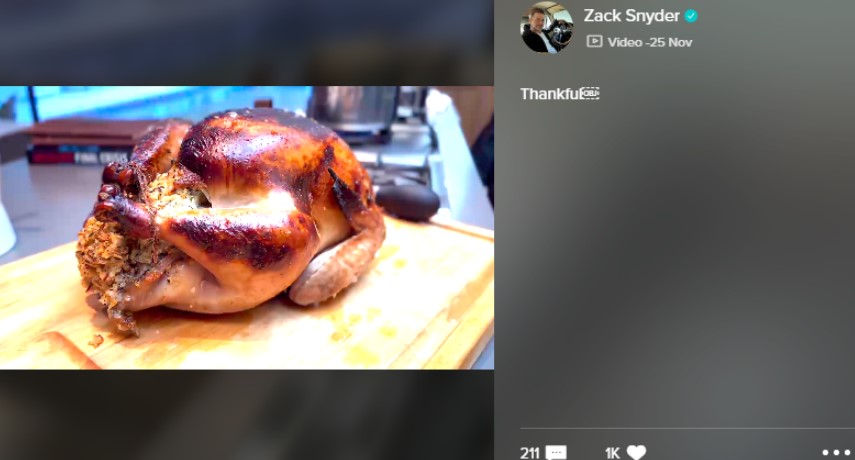 Crisis On Infinite Earths is a DC Multiverse story
In the comics, Crisis On Infinite Earths is a DC Multiverse story where the Anti-Monitor (the Monitor's evil counterpart) is unleashed on the DC Multiverse and begins to destroy the various Earths that it comprises.
Here is the official description and cover of the 12-issue event series:
This is the story that changed the DC Universe forever. A mysterious being known as the Anti-Monitor has begun a crusade across time to bring about the end of all existence. As alternate Earths are systematically destroyed, the Monitor quickly assembles a team of super-heroes from across time and space to battle his counterpart and stop the destruction. DC's greatest heroes, including Superman, Batman, Wonder Woman, Green Lantern, and Aquaman, assemble to stop the menace, but as they watch both the Flash and Supergirl die in battle, they begin to wonder if even all of the heroes in the world can stop this destructive force. Collects CRISIS ON INFINITE EARTHS #1-12.