Disney announces Pandora – The World of Avatar in Disney's Animal Kingdom at Walt Disney World will open on May 27, 2017.
Featuring magnificent floating mountains and an iconic nighttime jungle filled with bioluminescent flora, this sprawling new land includes innovative expeditions, along with themed dining and shopping opportunities. 
Set across a massive and immersive landscape, Pandora – The World of AVATAR will surround you in the planet's beauty—especially at night when the land comes to life with a glow, adding a truly magical quality to every Pandoran adventure!
Within Pandora awaits a duo of never-before-experienced expeditions for you to discover.
AVATAR Flight of Passage 
Prepare yourself for a Na'vi rite of passage as you soar aboard a winged banshee on an exhilarating, wind-in-your-face flight through Pandora!
With extraordinary effects designed to stir your senses, AVATAR Flight of Passage offers Guests like you the ride of a lifetime—one you'll surely remember long after you've flown over Pandora, a world similar to Earth… yet different beyond imagination.
Na'vi River Journey 
On this all-new expedition, the voyage begins as you venture down a mysterious, sacred river that flows through the bioluminescent rainforest.
Here, the full beauty of Pandora reveals itself as you pass by glowing plants and unforgettable creatures. The journey culminates in an encounter with a Na'vi shaman, who has a deep connection to the life force of Pandora and sends positive energy out into the forest through her music. 
Ticket and further info can be found at Disney.
Concept art: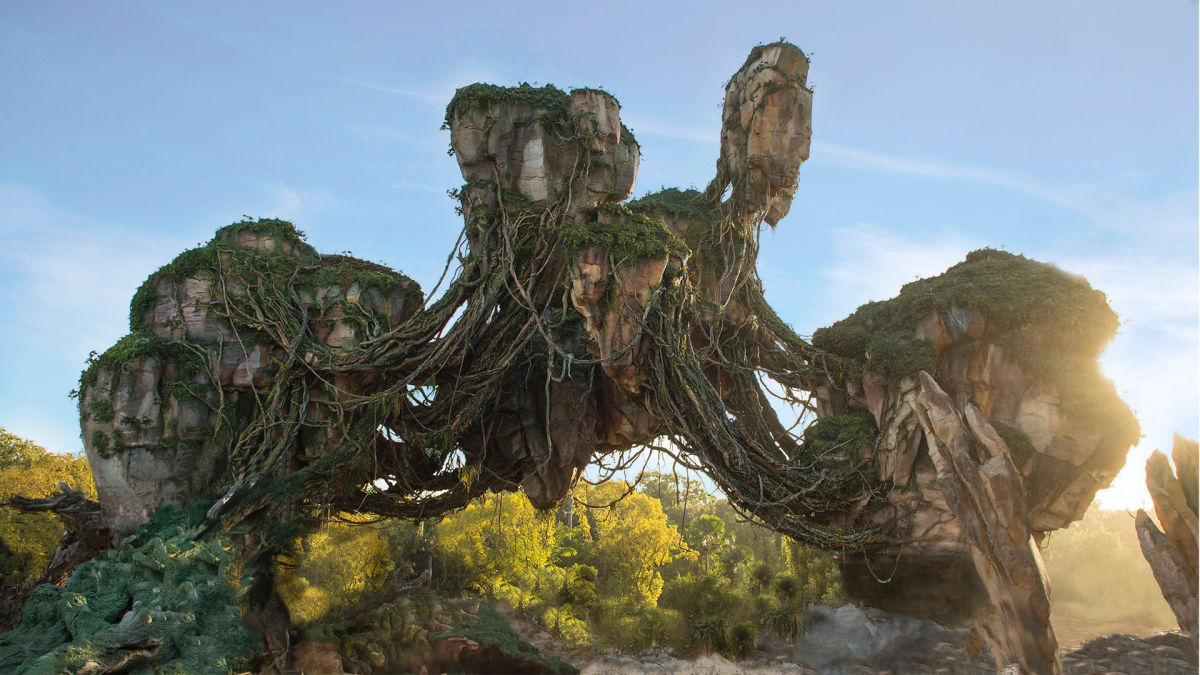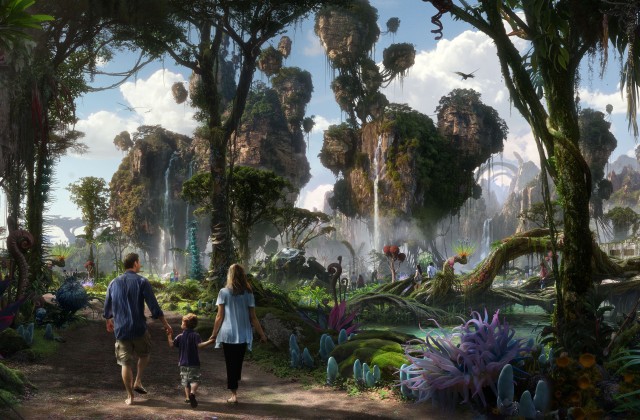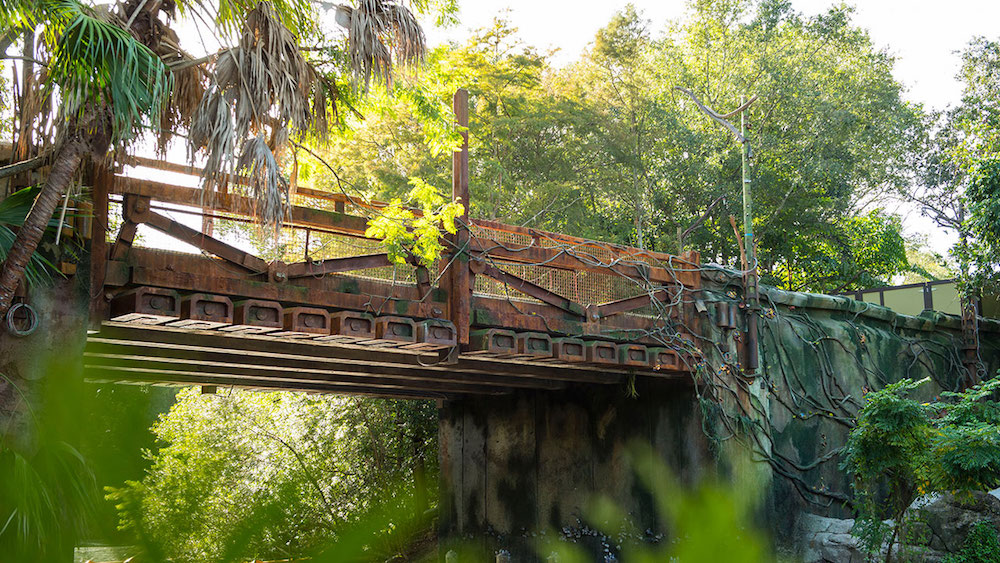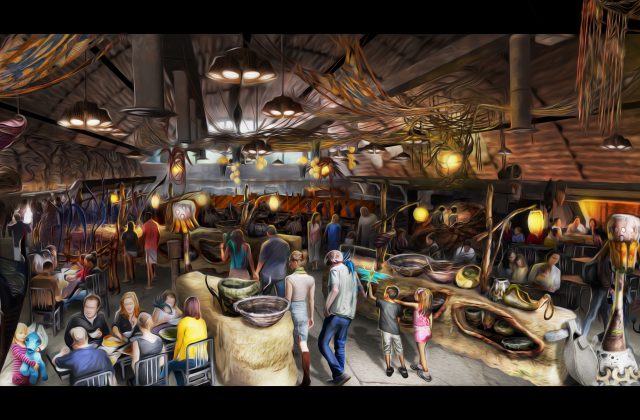 The main restaurant in Pandora — The World of Avatar, Satu'li Canteen will feature fare that is true to the storytelling of this exotic locale.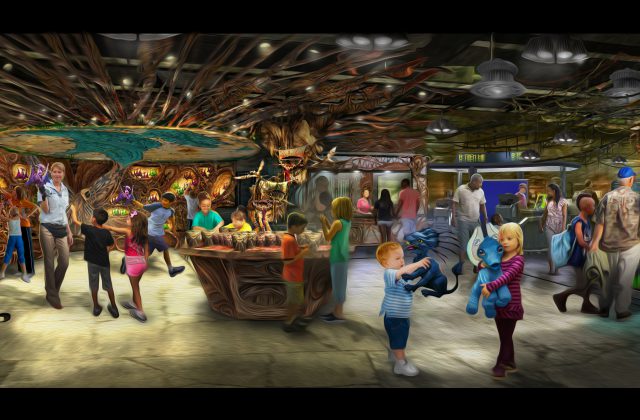 If you're on the hunt for some Na'vi cultural items, toys, science kits, and many more unique treasures, look no further than Windtraders!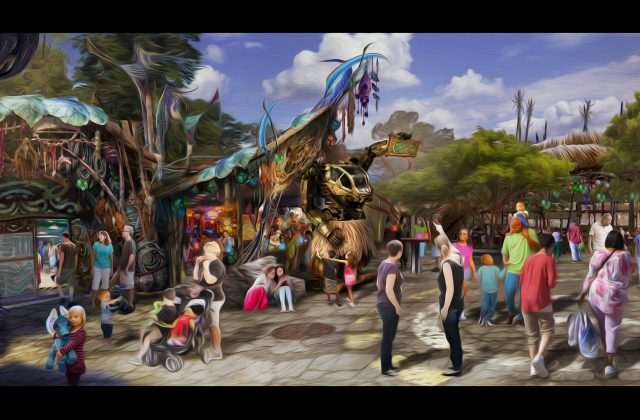 Thirsty for some unexpected beverages? You can head to Pongu Pongu, an extraordinary drink location with a striking design.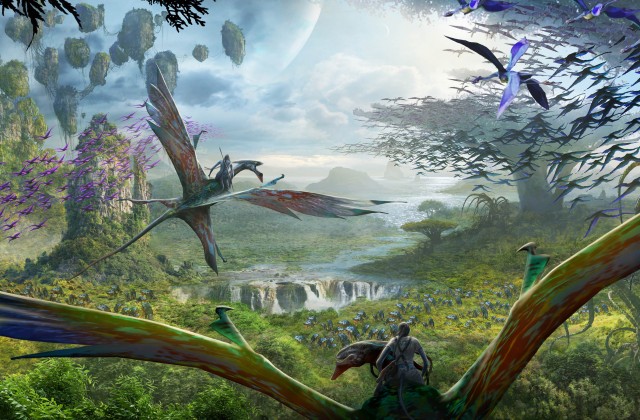 Avatar Flight of Passage, where guests get to experience flying over the jungles of Pandora on a Mountain Banshee.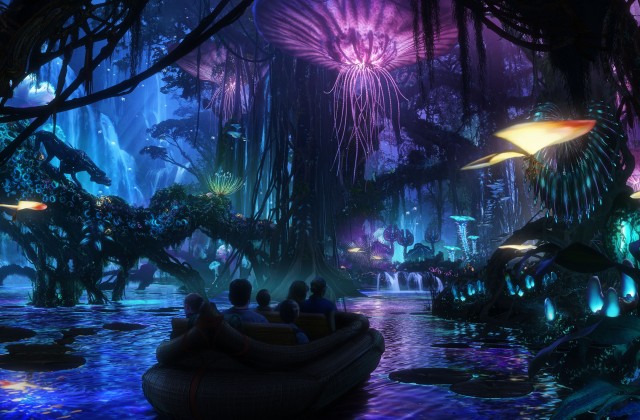 We also learned about the Na'vi River Journey, a boat ride for the whole family that journeys through the bioluminescent forests of Pandora.
Tags: