The Captain Marvel runtime looks to become known as various theaters have it coming in at around 2 hours and 10 minutes in length.
Marvel Studios previously confirmed new footage will be released this Monday during the NCAA National Championship game on ESPN, so it looks as if tickets will also go on sale.
The runtime fits in with the other MCU first character movies:
Captain America: The First Avenger: 2h 4m
Thor: 1h 55m
Ant-Man: 1h 58m
Doctor Strange: 1h 55m
Spider-Man: Far From Home: 2h 13m
Black Panther: 2h 15m
Marvel's next movie, The Avengers: Endgame, may have a runtime of around 3 hours.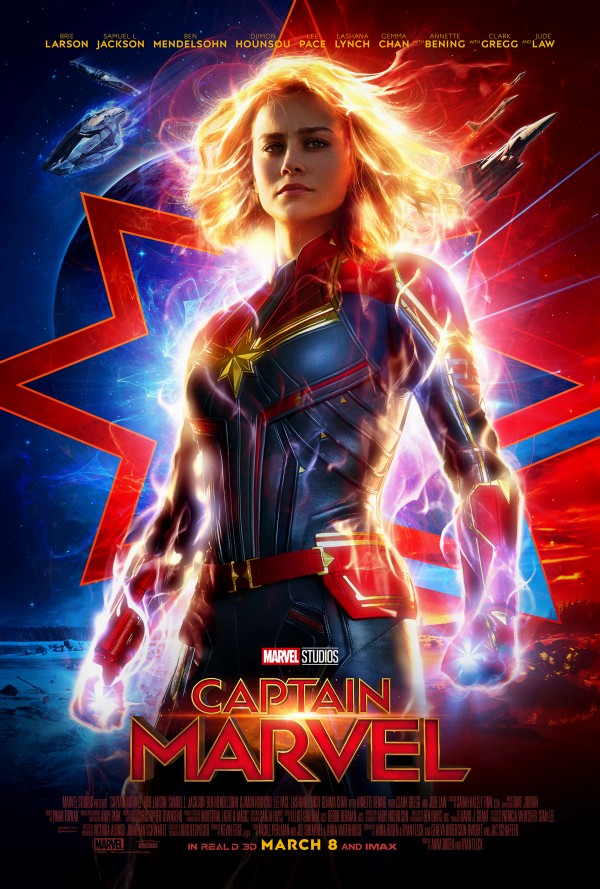 Captain Marvel has a March 8, 2019 release directed by the writing/directing team of Anna Boden and Ryan Fleck and stars Academy Award winner Brie Larson, Samuel L. Jackson, Ben Mendelsohn, Djimon Hounsou, Lee Pace, Lashana Lynch, Gemma Chan, Algenis Perez Soto, Rune Temte, McKenna Grace, with Clark Gregg, and Jude Law.
The film follows Carol Danvers as she becomes one of the universe's most powerful heroes when Earth is caught in the middle of a galactic war between two alien races. Set in the 1990s, the film is an all-new adventure from a previously unseen period in the history of the Marvel Cinematic Universe.