New Captain Marvel images of Jude Law as the mysterious Starforce leader and Ben Mendelsohn in full makeup as the Skrull leader Talos have been revealed.
"They were asking me to do some stuff with this Skrull guy that was going to be fun and interesting," co-director Ryan Fleck fills in Empire Magazine. "It's different, but it's the same. It's just an actor and a camera."
The first image features Jude Law where we see his role in the movie is still being kept a secret; Rune Temte's Kree warrior Bron-Char is alongside Law.
The second image features Ben Mendelsohn and a look at the Skrulls, the villains of the movie, as they are in a war with the Kree, and the Earth gets caught in the middle.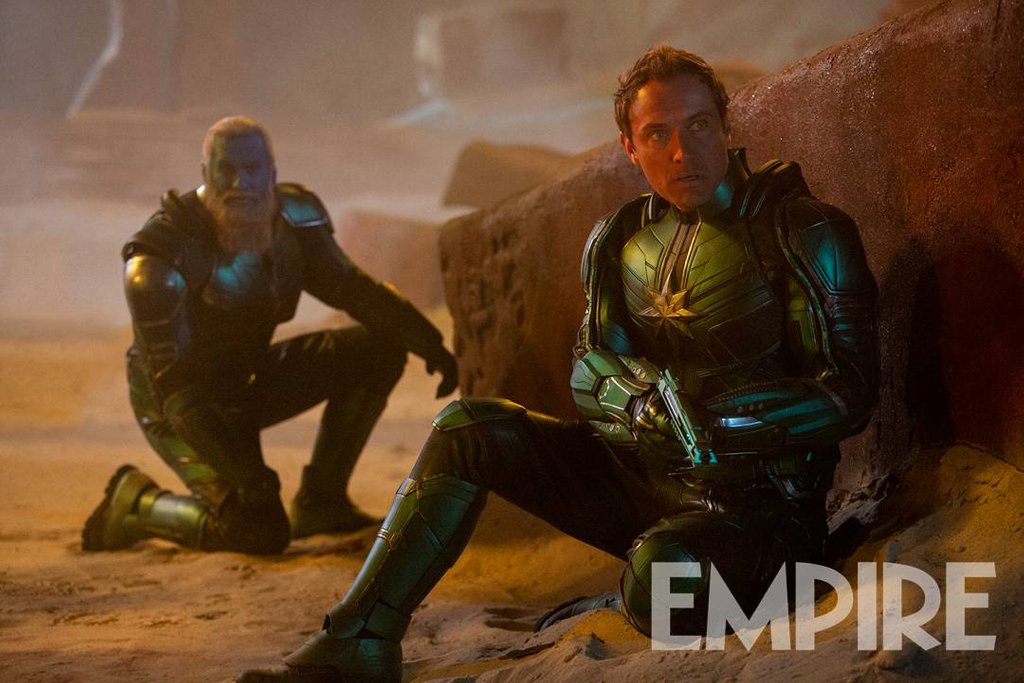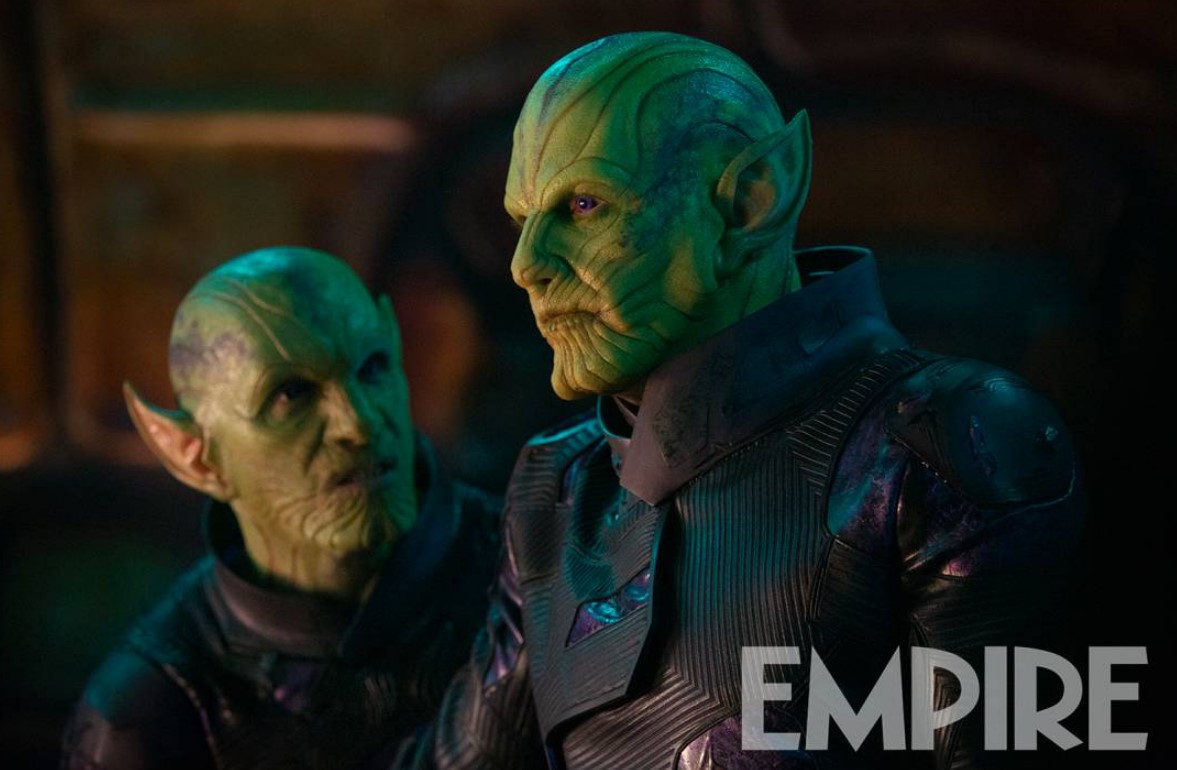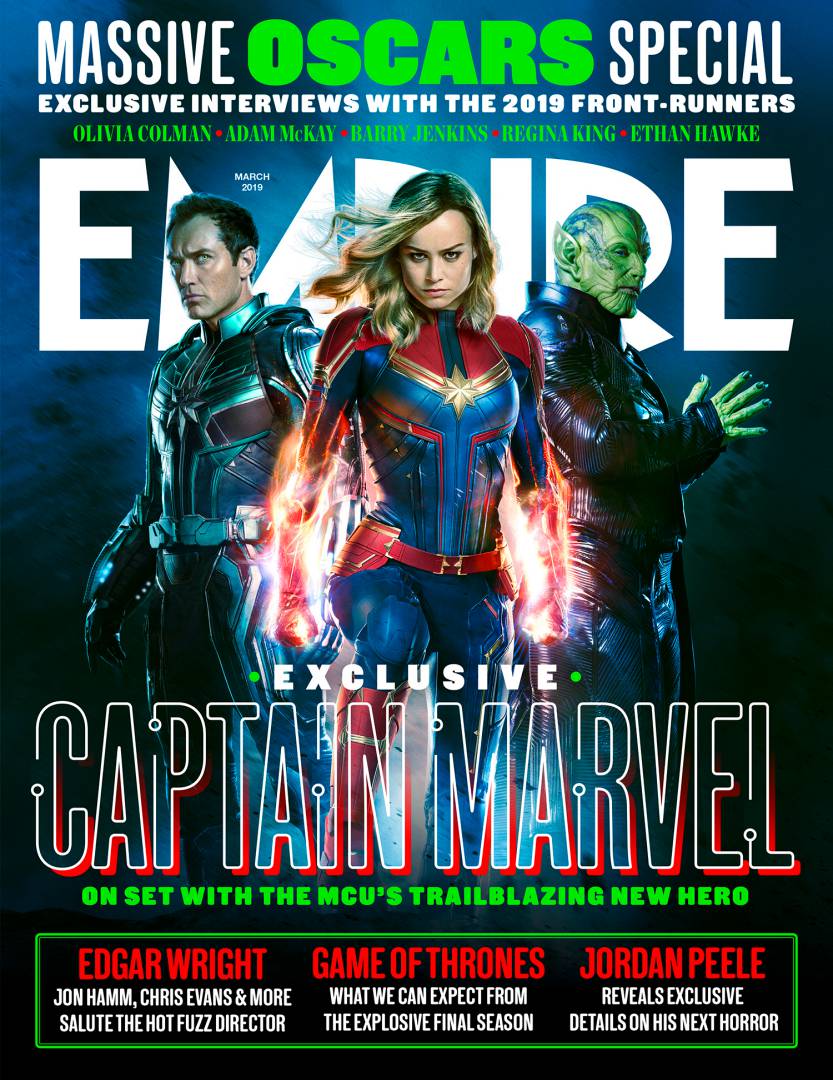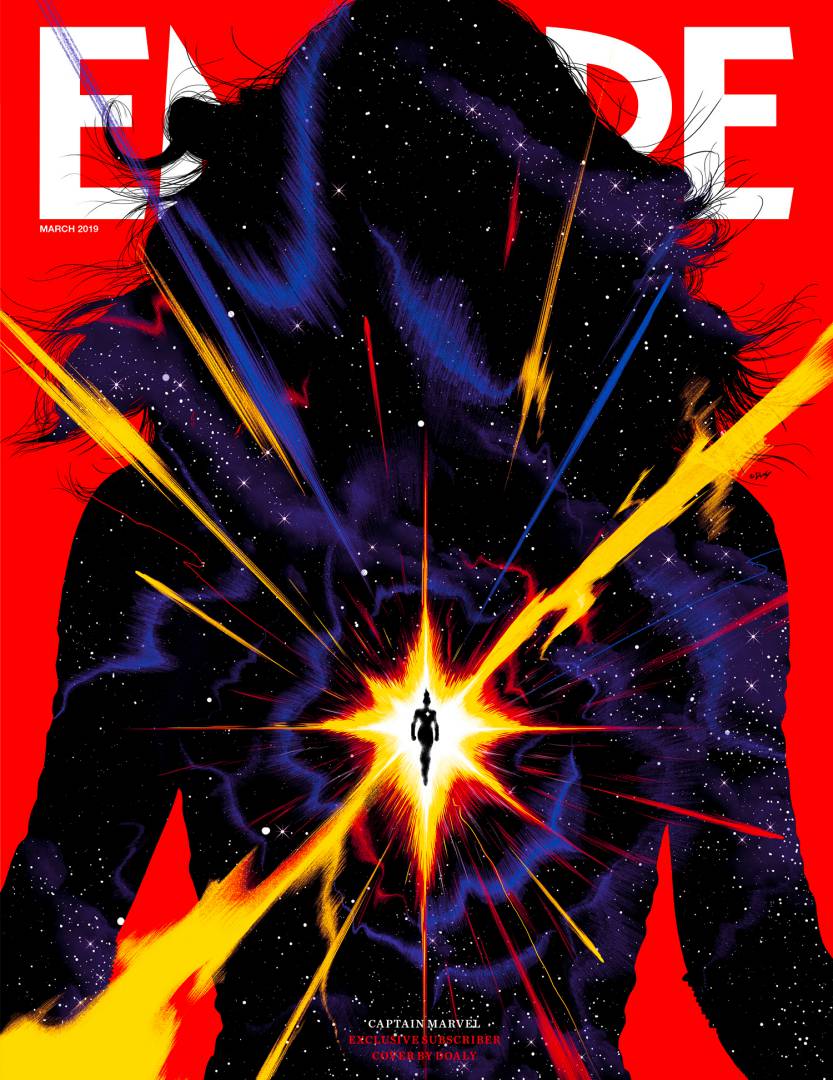 Captain Marvel has a March 8, 2019 release directed by the writing/directing team of Anna Boden and Ryan Fleck and stars Academy Award winner Brie Larson, Samuel L. Jackson, Ben Mendelsohn, Djimon Hounsou, Lee Pace, Lashana Lynch, Gemma Chan, Algenis Perez Soto, Rune Temte, McKenna Grace, with Clark Gregg, and Jude Law.
The film follows Carol Danvers as she becomes one of the universe's most powerful heroes when Earth is caught in the middle of a galactic war between two alien races. Set in the 1990s, the film is an all-new adventure from a previously unseen period in the history of the Marvel Cinematic Universe.