Marvel has released a Captain America Anthony Mackie poster which follows the conclusion of The Falcon and the Winter Soldier series on Disney Plus.
The poster features Mackie wearing the new Falcon costume with the Captain America shield.
Marvel also lets it be known that The Falcon and The Winter Soldier: Volume 2 soundtrack arrives later this week.
"In celebration of the finale episode of Marvel Studios' The Falcon and The Winter Soldier, Disney+ just released a new poster featuring Sam Wilson as Captain America — the look he debuted in Episode 6, 'One World, One People' — featuring the iconic shield," states Marvel.com."
The article also points out that in a scene, Sam tells the GRC, "I'm a Black man carrying the Stars and Stripes. Every time I pick this thing up, I know there are millions of people out there who are going to hate me for it. Even now, here, I feel it—the stares, the judgment. There's nothing I can do to change it, yet I'm still here." 
Marvel Studios has also greenlit Captain America 4, thought to star Mackie as the new Cap. According to the reports, the Mackie Captain America 4 will be separate from a new project involving Chris Evans back in the MCU.
Anthony Mackie also posted a behind-the-scenes look from The Falcon and the Winter Soldier of himself wearing the new costume. See below.
"Thank you to everyone for watching The Falcon and The Winter Soldier!" Mackie said. 
Captain America Anthony Mackie Falcon poster: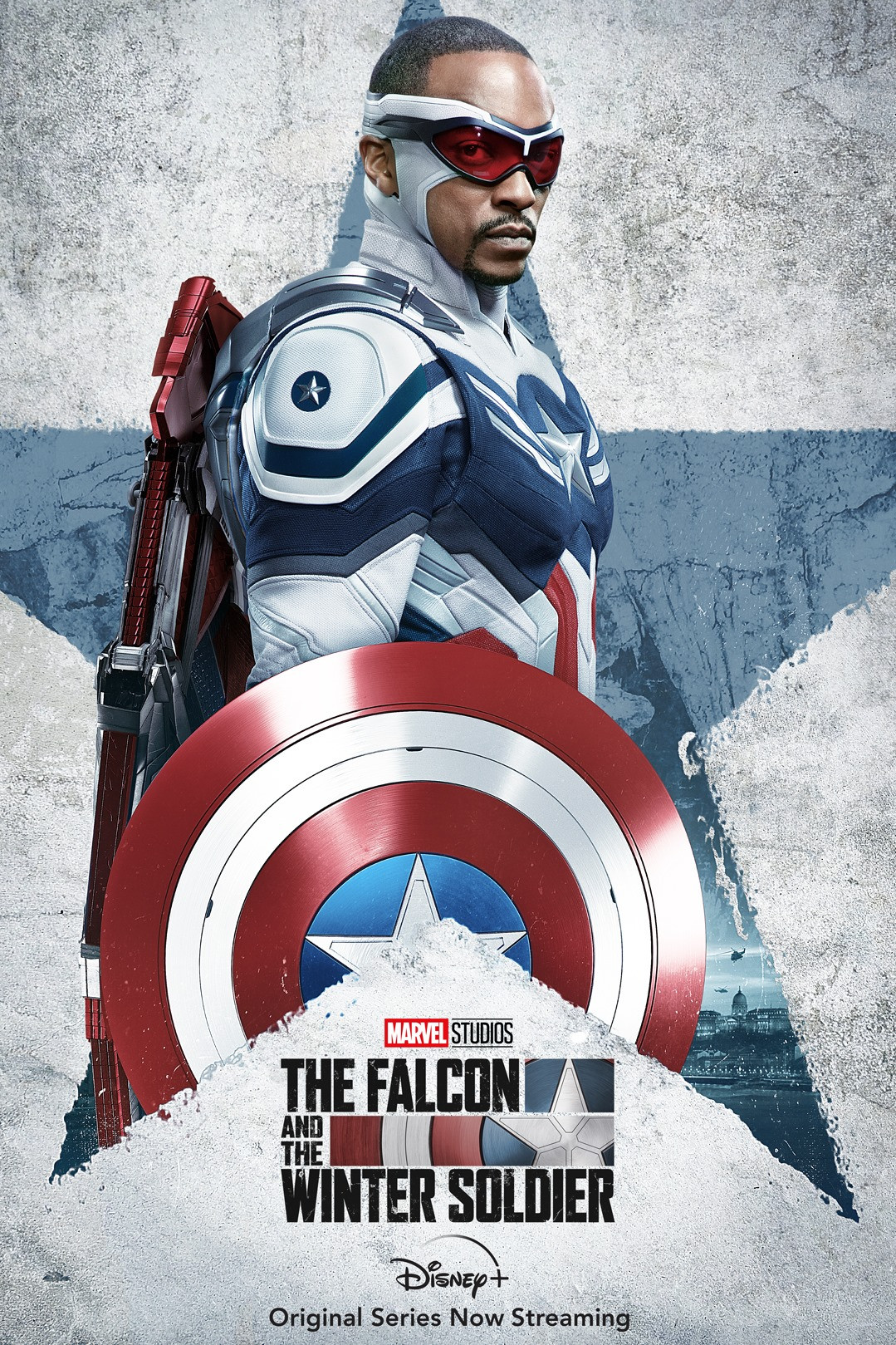 Anthony Mackie in The Falcon and the Winter Soldier: