Captain America 4 is a go with Anthony Mackie set to star which follows the news from April that the flick is in development.
It's reported by Deadline that Anthony Mackie has closed a deal to star in the flick, though Disney and Marvel have yet to announce anything official.
Details also include Captain America 4 will be co-written by The Falcon and the Winter Soldier head writer Malcolm Spellman, with it previously reported Dalan Musson, a staff writer on the Disney Plus Marvel series, will also serve as the other co-writer, but this new report makes no mention of Musson.
No director is attached as of yet.
It's also unknown if Sebastian Stan will be back as Bucky, aka The Winter Soldier, but following The Falcon and the Winter Soldier, in addition to Sebastian Stan, additional possibilities for Captain America 4 could include Wyatt Russell as John Walker, Julia Louis-Dreyfus as Contessa Valentina Allegra de Fontaine, or maybe even Black Widow's Florence Pugh as Yelena Belova who looks to next appear in the Hawkeye Disney Plus series.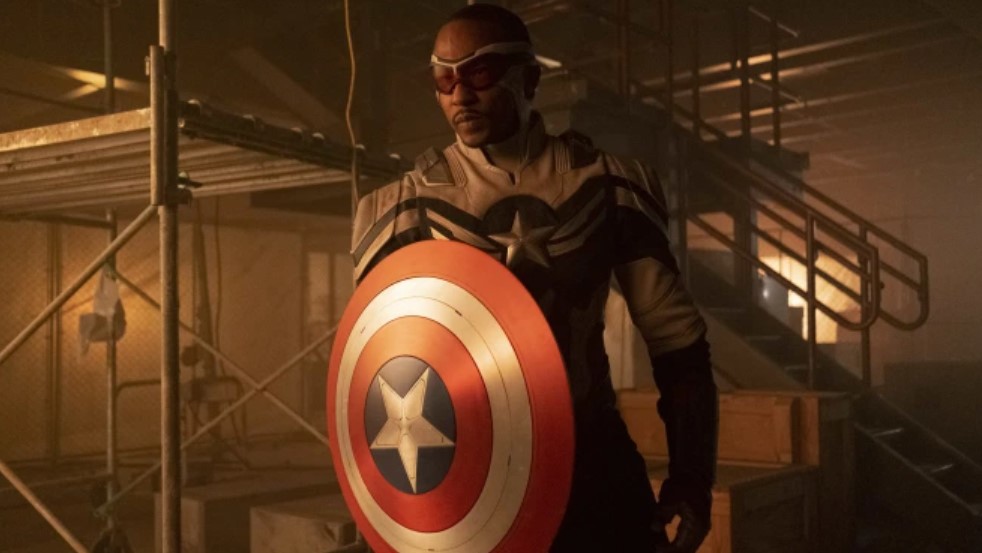 Captain America 4 could get a 2023 release date or later
Last we saw of Anthony Mackie's Sam Wilson was in the last episode of The Falcon and the Winter Soldier where the reluctant Sam finally accepted his role as the new Captain America and donned the new costume.
It has also been reported that Chris Evans is set to return to the MCU in some form, but it has also been said it will be a separate project from Captain America 4, with all kinds of rumors offering Chris Evans could play a Multiverse character, such as the original Human Torch from the Invaders.
We can also guess that Captain America 4 won't get released until at least 2023 or later judging from how busy Marvel's MCU schedule is which includes Shang-Chi and the Legend of the Ten Rings, Eternals, and Spider-Man: No Way Home out this year; then in 2022, Marvel has Doctor Strange in the Multiverse of Madness, Thor: Love and Thunder, Black Panther: Wakanda Forever and the Captain Marvel sequel The Marvels, in addition to all the Disney Plus shows that are on the slate.
I found The Falcon and the Winter Soldier really boring with too much dialogue and low-budget for an MCU project, so let's hope Feige amps things up for the movie.
(via Deadline)