It's learned a Breaking Bad movie is in development from creator Vince Gilligan, though not too many specific details are known at this time.
Albuquerque Journal reports the Breaking Bad movie will begin production soon in the city, and according to the New Mexico Film Office, has the working title "Greenbrier" and is set to film mid-November through early February.
It's noted the film office wouldn't confirm it is a Breaking Bad movie, but the site's sources (the TV series filmed in Albuquerque for six years) have confirmed it is a Breaking Bad film.
The logline also offers a similar plot to the TV series as well: "Greenbrier" tracks the escape of a kidnapped man and his quest for freedom.
It's unknown if the project will air on TV or in theaters or if it will feature the original cast, including Bryan Cranston and Aaron Paul (though it is hard to imagine BB without the duo).
Update: It is said to be a sequel starring Aaron Paul.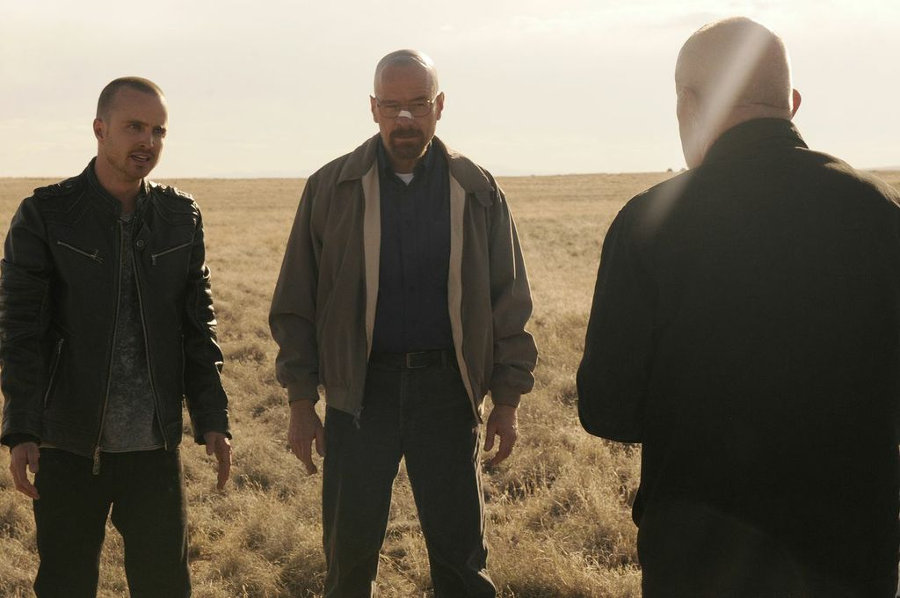 Interestingly enough, word of the Breaking Bad movie follows AMC announcing The Walking Dead movies starring Andrew Lincoln.
The article further notes the Breaking Bad movie has Sony attached, as Vince Gilligan recently signed a three-year deal with Sony TV back in July.
"We are happy to welcome 'Greenbrier' and Sony Studios to New Mexico," said New Mexico State Film Office Director Nick Maniatis. "For years, we've built up the film industry in New Mexico and strengthened our film incentives; now, we're seeing success after success for the film industry in our state."
Breaking Bad the TV series debuted ten years ago on January 20, 2008 and aired for five seasons with its last episode airing on September 29, 2013. Bryan Cranston starred as high school science teacher Walter White who gets brain cancer and becomes a meth crime lord known as "Heisenberg" who gets help from former student Jesse Pinkman (Paul).