While promoting Fast and Furious: Hobbs & Shaw, Dwayne Johnson, and producer Hiram Garcia, touch upon the DC movie and character, Black Adam, offering the character will start off as a villain and will unleash hell.
"Black Adam, how he starts, he starts off as a villain," The Rock told the CBS TV station owned pop culture website. "Then, he becomes an anti-hero. And then he might become a hero or he might not."
Producer Hiram Garcia offered additional details including more of the same regarding how Black Adam is a character that goes through a journey from a villain to an anti-hero to even possibly a hero, but Garcia confirms Black Adam can unleash hell if you cross him.
"But ultimately this is a guy who he does have a moral compass as skewed as it may be. And ultimately he is a guy that everything has always been driven by his family and what happens to them. And he is never opposed to unleashing hell when you cross him. So I think when you add in those elements of that DNA, those are things we're very aware of," Garcia said of Black Adam's journey.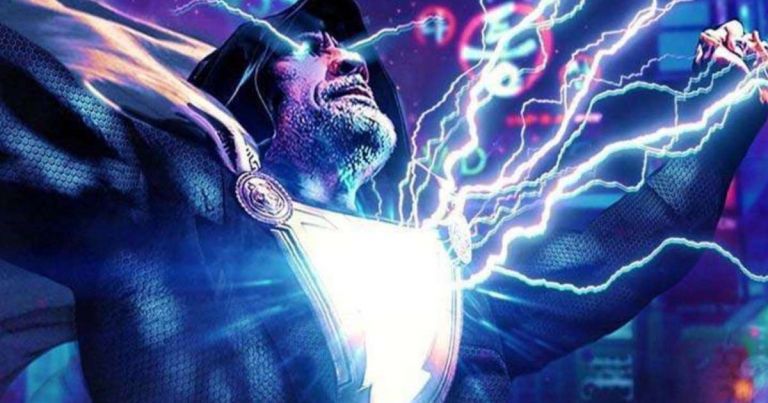 Dwayne Johnson and Black Adam filming soon
It also recently became known that the Black Adam movie has a director with Johnson's Jungle Cruise director Jaume Collet-Serra.
Dwayne Johnson also recently joked that his Black Adam is the black Superman while talking about diversity in Hollywood.
"Also, for me, DC we're doing Black Adam with Warner Bros. and DC," Johnson says. "We are very excited about that. I think as everything builds and grows and you take the temperament of society and what's happening, and I think here in Hollywood, and especially with franchises and characters and publicly traded companies, we're sensitive to that kind of thing. Oh yeah, I think they are doing a great job. Maybe one day we will see a black Superman. Ahem. You're looking at him."
The film has no release date as of yet with the flick possibly filming sometime next year.