As Black Adam is now filming it is learned that Uli Latukefu has joined the cast which sees Dwayne Johnson star as the titular character.
Uli Latukefu is actually playing the young Dwayne Johnson Young Rock TV series that debuted in February and airs on NBC.
Latukefu's role is unknown in Black Adam, but since Johnson handpicked the actor to play himself in the NBC series, fans are guessing Latukefu could play another version of Black Adam before he is chosen by the wizard and gets powers. So once he gets his powers, it's Dwayne Johnson.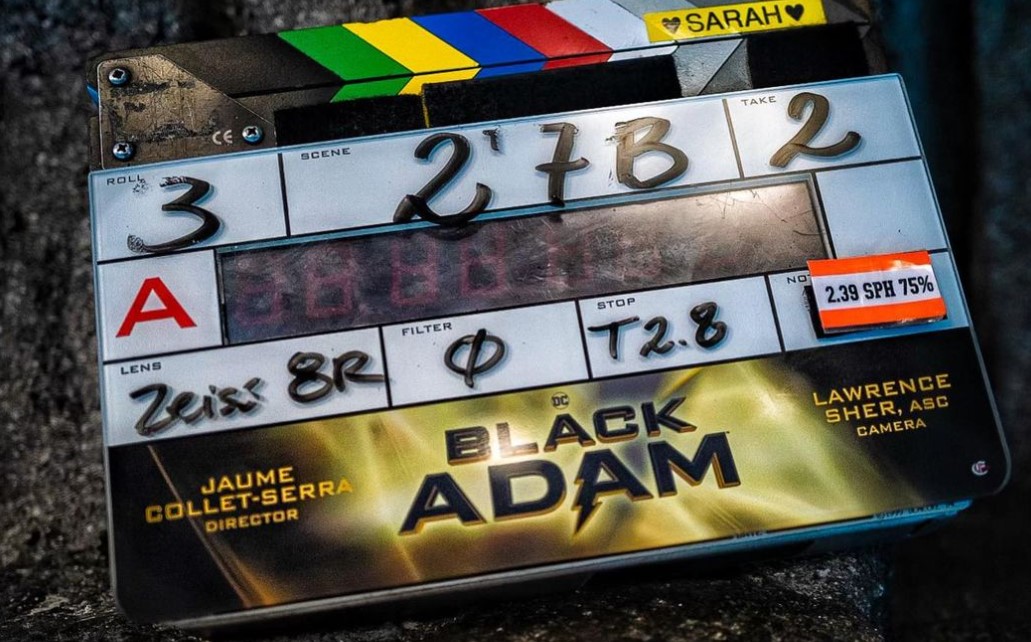 Black Adam now filming
Black Adam started filming on April 10.
"History in the making, extremely excited and what a humbling moment to share with you," Johnson posted on Instagram. "Officially kicking off DAY 1 of filming our BLACK ADAM. Our Director and maestro, Jaume Collet-Serra. Our Academy Award nominee (Joker), Director of Photography, Lawrence Sher. We have an all star production crew – incredibly talented, galvanized, committed and focused to raise the bar and deliver something SPECIAL for the world. This one is an honor."
Update: Aldis Hodge is now filming Hawkman scenes.
"Day 1. Hawkman is in da building. Let's goooo!!!" Hodge posted on Instagram.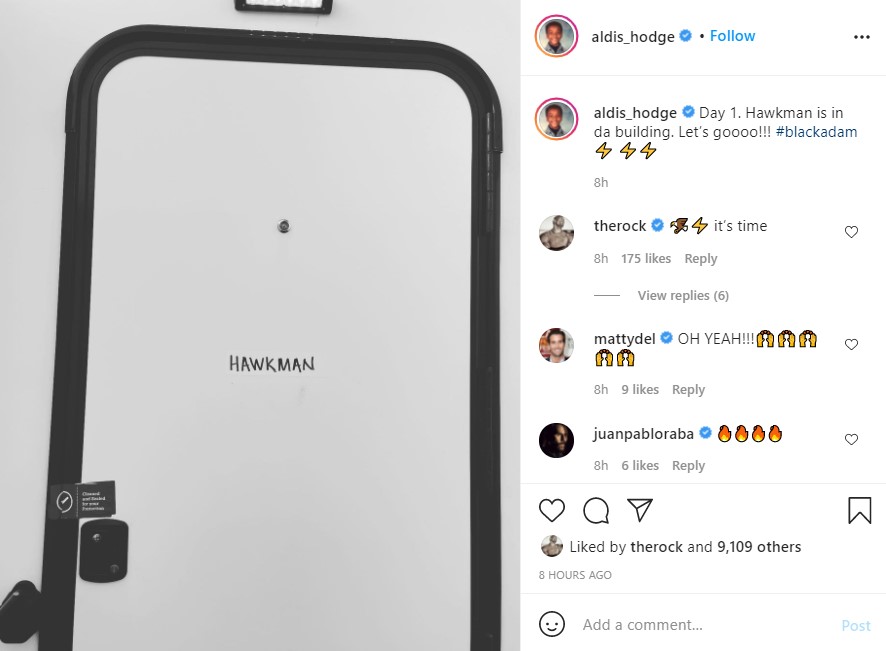 The cast of Black Adam also includes Pierce Brosnan as Dr. Fate, Aldis Hodge as Hawkman, Noah Centineo as Atom Smasher, and Quintessa Swindell as Cyclone, Sarah Shahi is said to be playing a female lead, a university professor and freedom fighter leading the resistance in the DC fictional nation of Kahndaq, with Marwan Kenzari, Mohammed Amer, James Cusati-Moyer, and Bodhi Sabongui rounding out the cast.
The flick gets released July 29, 2022 directed by Jaume Collet-Serra.
(via Deadline)