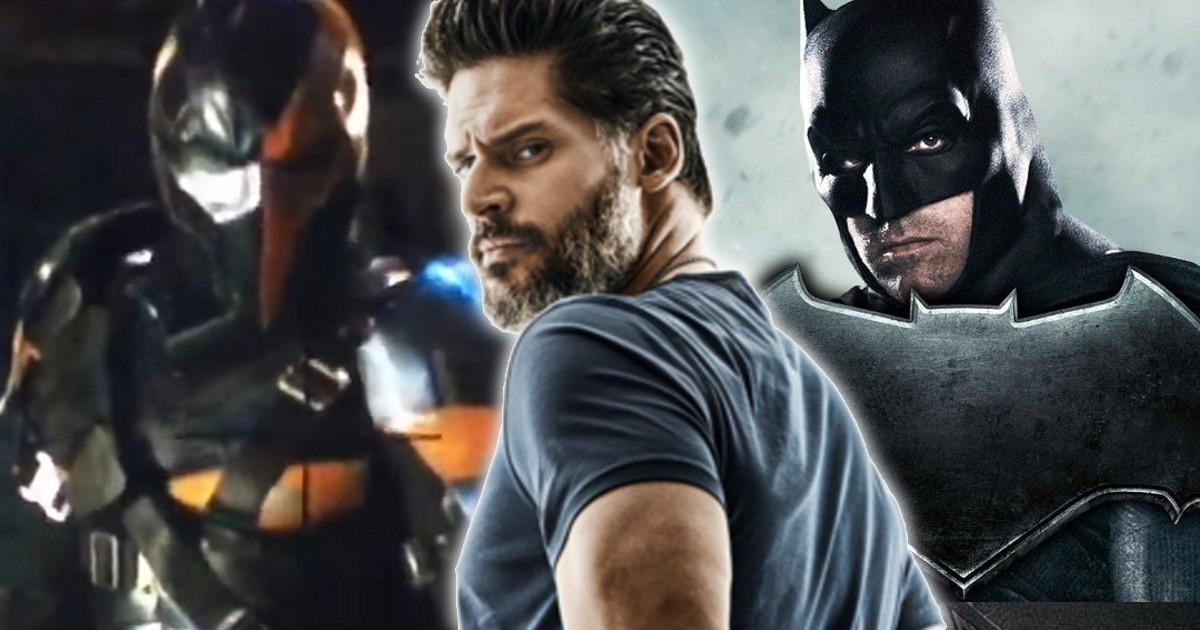 With Ben Affleck having stepped down as the director on the Batman movie, and with rumors flying that Affleck might leave the role, in addition to Matt Reeves coming on board Batman, it's been thought the DCEU Dark Knight movie is in a bit of a disarray.
Originally, the Batman movie was to begin filming this Spring or Summer, which is what both Joe Manganiello and Jeremy Irons have said, but more than likely with Matt Reeves coming on board the Batman, filming may see some sort of slight delay.
There has even been question that with a script rewrite there might be changes to the Batman movie, with some fans wondering online if Deathstroke could be written out of the script. The good news is that Deathstroke and Joe Manganiello are still a part of the Batman movie.
Manganiello chatted with RI Magazine about the Batman movie, offering there is no problem if it takes time to get the movie right as no one wants a sub-par flick.
"Last year, I said May and that was my understanding. It depends. They have big plans for this movie. Whether or not we start exactly on that date or in June, whatever it is, it doesn't matter. Here's the thing: The creative process needs to be respected and no one involved in this film wants to make anything less than an unbelievable film, a legendary film.

The movie will start shooting whenever those pieces are in place and we know this is gonna be something that we're proud of. What we're not gonna do is be backed into a start date, scrambling to get something off the ground just to get it off the ground. Everyone involved wants to make this the best film possible, so that's really what it's about.

It's funny how the media likes to run with, 'Oh there's trouble!' 'Oh, the script needs to be revised!' They're drama queens. There's a creative process, and everyone on the cast and crew wants to make this the best movie possible. So that's what we're gonna do. When we start shooting it, we'll start shooting it. It will be soon, I can say that. Here's the thing: No one wants to create that superhero movie that's polarizing to fans and critics. Rest assured, we're gonna do this thing right."
Regarding the rumors that Ben Affleck might be leaving the Batman role, they appear to be off as Affleck took to Twitter to welcome Matt Reeves on board Batman when WB made the official announcement:
Batman presently has no release date, but if it starts filming this year, it's thought the Batman movie will be released in 2018.
Ben Affleck will next be seen in Justice League and has even been said to be making a cameo in Wonder Woman.