Thanos and Deadpool aren't the only comic book characters that Josh Brolin has played as he also starred in the 2010 Jonah Hex movie for DC and Sin City: A Dame to Kill.
And Josh Brolin was also up to play Batman for Zack Snyder.
While speaking with Empire Magazine, Josh Brolin lets it be known he is happy he didn't play Batman.
"We indirectly talked about it, but we never got to the point because I wasn't the guy for him," Brolin said. "I'm really glad it didn't happen. I haven't thought twice about it."
Brolin also talked with MTV about Batman way back in 2013 and said similar remarks, but Brolin did offer he supports Ben Affleck.
"I'm really curious to see what he does and Zack [Snyder] does. I'll see the movie. I'll be a fan to see what version of whatever they are going to do," Brolin said. "But how do you bring up a movie that Ben did ten or fifteen years ago…I mean come on. The guy has matured and he's grown, and look at the work that he is doing now. I'm going to defend him literally until death."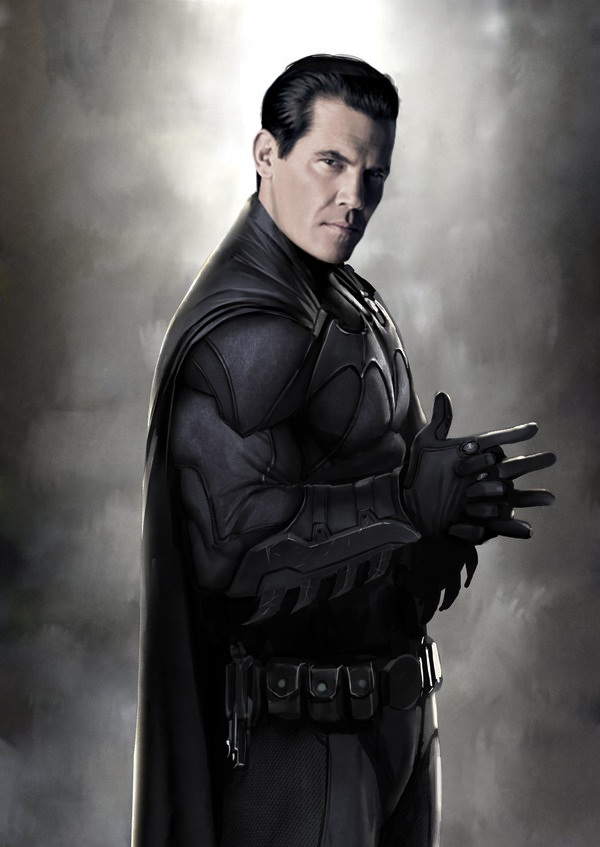 Regarding Jonah Hex, Brolin admitted he had big ideas for flick and wanted a different director with Oldboy's Chan-wook Park.
"That was my fault. I had really good intentions," Brolin said. "He was right on the verge of saying yes. I think the movie would have turned out closer to my intention, which was High Plains Drifter."
Josh Brolin stars as Thanos in The Avengers: Infinity War out April 27, and in Deadpool 2 as Cable on May 18.