If the creators behind the adult animated Harley Quinn series would have gotten their way, Batman would have been shown going down on Catwoman, but DC nixed the idea.
In Variety's article titled, "How 'WandaVision,' 'The Umbrella Academy,' 'Harley Quinn' Subvert the Superhero Genre," they spoke with Justin Halpern and Patrick Schumacker, two of the co-creators and executive producers behind the DC Entertainment-HBO Max adult animated series Harley Quinn, where the pair talked about how freeing it is to use villains and made mention of the Batman and Catwoman sex scene:
"Harley Quinn" is also unique among the current crop of comic content in that its main character and all of her closest allies are villains rather than heroes in the DC canon. That allows the show to do different things with the characters that heroes simply cannot do — at least according to DC.

"It's incredibly gratifying and free to be using characters that are considered villains because you just have so much more leeway," says Halpern. "A perfect example of that is in this third season of 'Harley' [when] we had a moment where Batman was going down on Catwoman. And DC was like, 'You can't do that. You absolutely cannot do that.' They're like, 'Heroes don't do that.' So, we said, 'Are you saying heroes are just selfish lovers?' They were like, 'No, it's that we sell consumer toys for heroes. It's hard to sell a toy if Batman is also going down on someone.'"

(In fairness to DC, both Halpern and Schumacker went on to say that the company has been remarkably supportive of their series and has allowed them to push the envelope numerous times. Still, it remains to be seen if Batman and Catwoman will be shown engaging in some bedroom antics in Season 3 or if it will simply be implied via cunning linguistics.)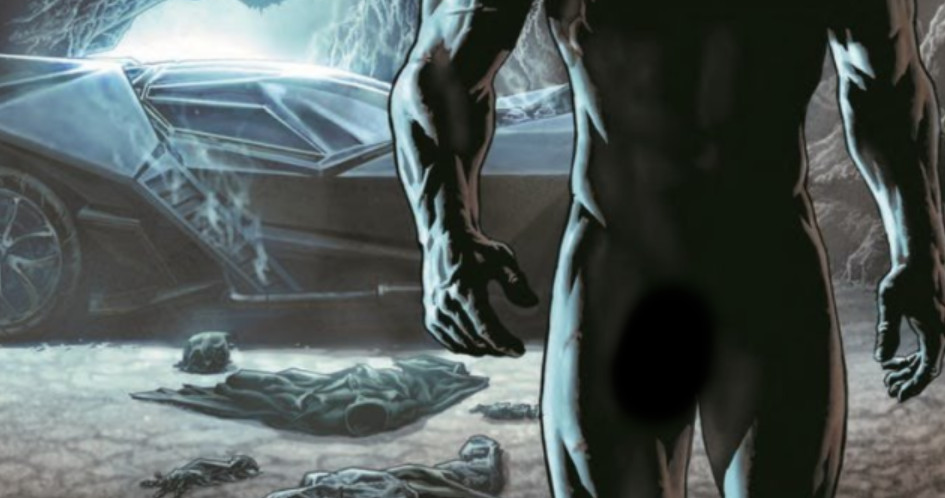 Not the first time Batman involved in controversy
This isn't the first time Batman has been involved in a controversy, as I can recall a couple of years ago in an issue of Batman: Damned, Batman was shown walking around the Batcave with his penis hanging out, aka the "Batawang."
Batman: Damned #1 now fetches upwards of a hundred bucks on eBay, the digital version has been censored, and DC Comics is not republishing the original version, with it also said to all have been approved by Jim Lee.
Worth a mention that similar to the Harley Quinn animated series, Batman: Damned was also aimed at adults as part of DC's Black Label comic book line.
(via Variety)