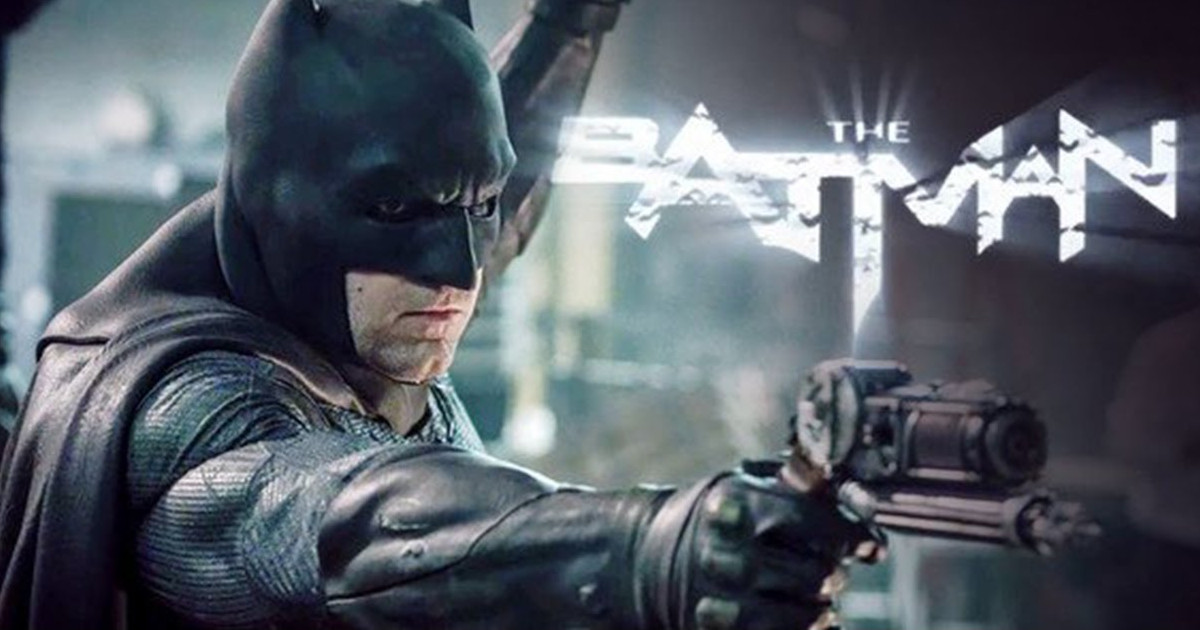 Batman Ben Affleck will be attending the 2017 The Red Nose Day Special airing on NBC, which will feature a slew of Hollywood stars including Mark Hamill, Jack Black, Orlando Bloom, Patrick Dempsey, Paul Rudd and more.
Paul Rudd will make an appeals trip to a rural area of Maine that has been hit hard by recession. He'll show why donations are so urgently needed and spotlight the critical programs relying on Red Nose Day funds to keep children healthy, safe and ensure they don't go hungry.
In addition to that, the Bill & Melinda Gates Foundation announced this week that it will match up to $1 million in donations made to Red Nose Day in the U.S. using Facebook's charitable giving tools — enabling people to double the impact of their contribution.
The Red Nose Day Special, airing Thursday, May 25 at 10 p.m. ET on NBC, features a star-studded cast of Hollywood favorites who are coming together to have fun, raise money and change lives in. The one-hour television event, hosted by comedian Chris Hardwick, will be broadcast live from Rockefeller Plaza in New York City in support of the Red Nose Day charity campaign.
Additional stars joining the special include Yvette Nicole Brown, Akbar Gbajabiamila, Bear Grylls, Matt Iseman, DJ Khaled and Dax Shepard. The cast of NBC's critically acclaimed drama This Is Us — Milo Ventimiglia, Mandy Moore, Sterling K. Brown, Chrissy Metz, Justin Hartley, Chris Sullivan, Susan Kelechi Watson and Ron Cephas Jones — are also appearing in NBC's third annual special to benefit Red Nose Day, which uses the power of entertainment to raise money and awareness for kids most in need in the U.S. and in some of the poorest communities in the world.
As previously announced, Julia Roberts will spotlight the challenges faced by many children internationally as she travels to Nairobi, Kenya to visit an overcrowded hospital full of serious illnesses, most of which are entirely preventable with vaccines that cost as little as $5.
The special will also feature "Red Nose Day Actually," the much-anticipated reunion sequel to Love Actually, catching up with cast members from the beloved holiday film. Previously announced cast members reprising their roles include Rowan Atkinson, Marcus Brigstocke, Thomas Brodie-Sangster, Chiwetel Ejiofor, Colin Firth, Hugh Grant, Keira Knightley, Andrew Lincoln, Laura Linney, Martine McCutcheon, Lucia Moniz, Liam Neeson, Bill Nighy and Olivia Olson. Patrick Dempsey will play a new character joining the short film from Love Actually writer/director and Red Nose Day founder Richard Curtis.
NBC is celebrating Red Nose Day with an entire evening of special programming to support the cause, starting with "Celebrity Ninja Warrior for Red Nose Day" at 8 p.m. ET, followed by a special 9 p.m. episode of "Running Wild with Bear Grylls for Red Nose Day" with Julia Roberts venturing to Kenya, leading up to NBC's third annual "The Red Nose Day Special" at 10 p.m. Throughout the night viewers will be entertained, learn about the programs supported by Red Nose Day that are helping to change the lives of children and have the opportunity to support the charity through calls to donate, making a real difference and keeping kids safe, healthy and educated.
Red Nose Day launched in America in 2015 and, with generous support from millions of Americans, hundreds of celebrities and many outstanding partners, has raised more than $60 million in its first two years in the U.S. People across the country are encouraged to support the cause by coming together and wearing their Red Noses, organizing fundraising events, and watching and donating during the night of Red Nose Day programming on NBC. The campaign's iconic Red Noses are on sale now exclusively at Walgreens and Duane Reade locations nationwide.
For more information, visit the Red Nose Day website at rednoseday.org.