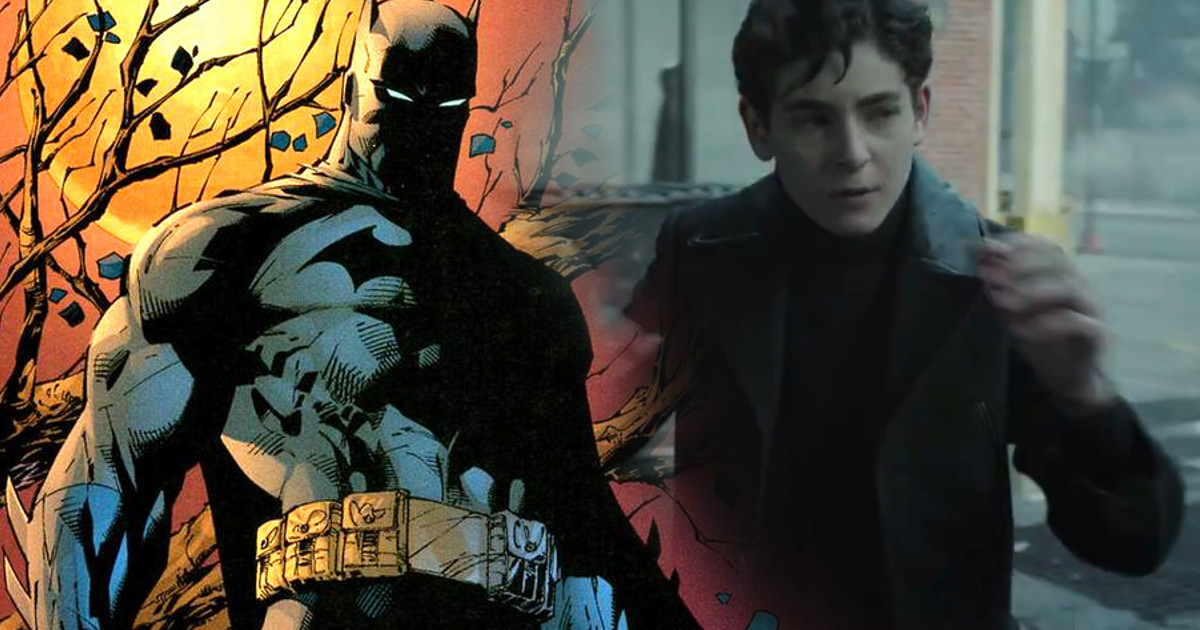 Watch a new promo below for the next episode of Gotham with: Heroes Will Rise: "These Delicate and Dark Obsessions" teasing the beginning of Batman!
Here is the episode synopsis, and the preview below also features a promo for Lucifer:
THE PAST COMES BACK TO HAUNT ON AN ALL-NEW "GOTHAM" MONDAY, MAY 1, ON FOX
Ben McKenzie Directs His First Episode of GOTHAM!
The Court of Owls devises a new plan regarding the future of Gotham, as Gordon uncovers information about his father and uncle's past, connecting him back to the organization. Meanwhile, Bruce wakes up in the temple and learns of the Shaman's wish for him in the all-new "Heroes Rise: These Delicate and Dark Obsessions" episode of GOTHAM airing Monday, May 1 (8:00-9:01 PM ET/PT) on FOX.
Gotham Season Three will peel back the curtain on the infamous criminal organization known as the Court of The Owls. With the Indian Hill escapees on the loose, JIM GORDON (Ben McKenzie) must take matters into his own hands as a bounty hunter in Gotham. He makes it his mission to find HUGO STRANGE (guest star BD Wong), the mastermind behind the horrifying Indian Hill experiments, and FISH MOONEY (guest star Jada Pinkett Smith), one of Strange's subjects. Meanwhile, GCPD Detective HARVEY BULLOCK (Donal Logue) and Captain NATHANIEL BARNES (Michael Chiklis) remain at the forefront of the fight against crime in the monster-ridden city. Also, BRUCE WAYNE (David Mazouz), with the help of his trusted butler and mentor, ALFRED PENNYWORTH (Sean Pertwee), and former Wayne Enterprises employee, LUCIUS FOX (Chris Chalk), discovers there are still more secrets to uncover regarding his parents' murders.
As the city sinks deeper into chaos, GOTHAM will continue to follow the evolving stories of the city's most malevolent villains: THE PENGUIN (Robin Lord Taylor); EDWARD NYGMA/the future RIDDLER (Cory Michael Smith); SELINA KYLE/the future CATWOMAN (Camren Bicondova); BARBARA KEAN (Erin Richards), TABITHA GALAVAN/TIGRESS (Jessica Lucas) and BUTCH GILZEAN (Drew Powell). The series also will catch up with the future POISON IVY (Maggie Geha), who, after an encounter with a monster from Indian Hill, finds herself reborn as a young woman who's harnessed the full power of her charms; and will dive into the origin stories of JERVIS TETCH/MAD HATTER (Benedict Samuel), a talented hypnotist teetering on the edge of madness; and the TWEED BROTHERS.