Following the poor VFX for Black Panther, now MCU fans are really on the look out!
Even Elizabeth Olsen questioned her Empire Magazine cover.
Now the latest is for The Avengers: Infinity War.
A redditor pointed out that Marvel is apparently using some sort of rubber gun as a prop for Sebastian Stan's gun in the trailer for The Avengers: Infinity War.
Sure enough, not one, but on two occasions it seems as if the gun bends like rubber.
As Bucky runs, the gun cartridge appears to bend as it comes in contact with his chest.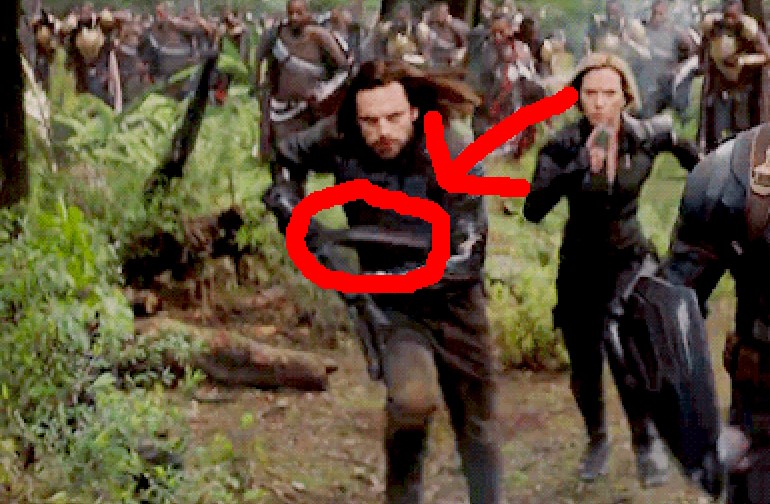 The second time is more pronounced as the small part of the scope can seemingly be seen bending as Bucky is running as well.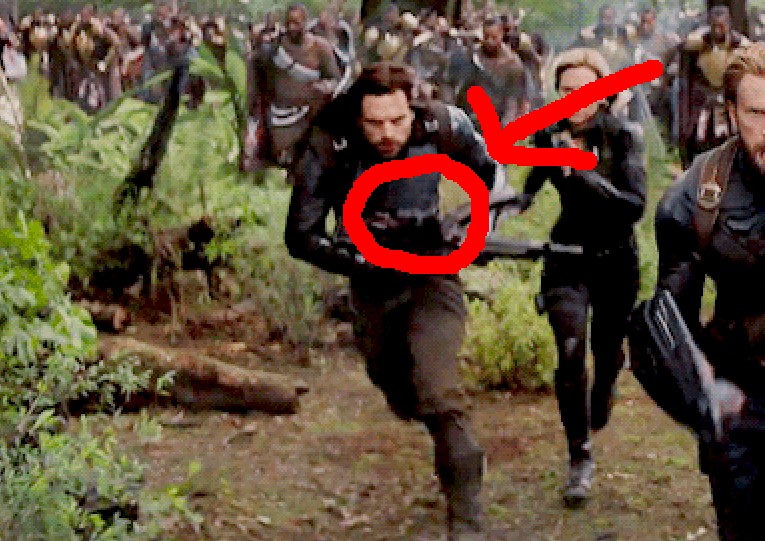 Bear in mind this is from the trailer and may not be the finished VFX we'll see in theaters. At least I hope so!
Marvel needs to have the VFX for The Avengers: Infinity War done right – especially with Thanos – or everything won't look right and the movie won't come off they way it's supposed to and should.
Check it out in slow motion:
An unprecedented cinematic journey ten years in the making and spanning the entire Marvel Cinematic Universe, Marvel Studios' "Avengers: Infinity War" brings to the screen the ultimate, deadliest showdown of all time. The Avengers and their Super Hero allies must be willing to sacrifice all in an attempt to defeat the powerful Thanos before his blitz of devastation and ruin puts an end to the universe.
Anthony and Joe Russo direct the film, which is produced by Kevin Feige. Louis D'Esposito, Victoria Alonso, Michael Grillo and Stan Lee are the executive producers. Christopher Markus & Stephen McFeely wrote the screenplay. "Avengers: Infinity War" releases in U.S. theaters on April 27, 2018.