We got a copy of that super cool Black Order Thanos art for The Avengers: Infinity War in high-res!
The art is actually from an official Avengers: Infinity War "Thanos Leading His Army" Card and is described as:
Thanos raises the Infinity Gauntlet into a claw, surrounded by his army of Corvus Glaive, Proxima Midnight, Ebony Maw, Cull Obsidian, and General Outriders preparing for their invasion.
You can check out the artwork below, which I've divided up to get a better look.
An unprecedented cinematic journey ten years in the making and spanning the entire Marvel Cinematic Universe, Marvel Studios' "Avengers: Infinity War" brings to the screen the ultimate, deadliest showdown of all time. The Avengers and their Super Hero allies must be willing to sacrifice all in an attempt to defeat the powerful Thanos before his blitz of devastation and ruin puts an end to the universe.
Anthony and Joe Russo direct the film, which is produced by Kevin Feige. Louis D'Esposito, Victoria Alonso, Michael Grillo and Stan Lee are the executive producers. Christopher Markus & Stephen McFeely wrote the screenplay. "Avengers: Infinity War" releases in U.S. theaters on April 27, 2018.
Avengers: Infinity War "Thanos Leading His Army" Card: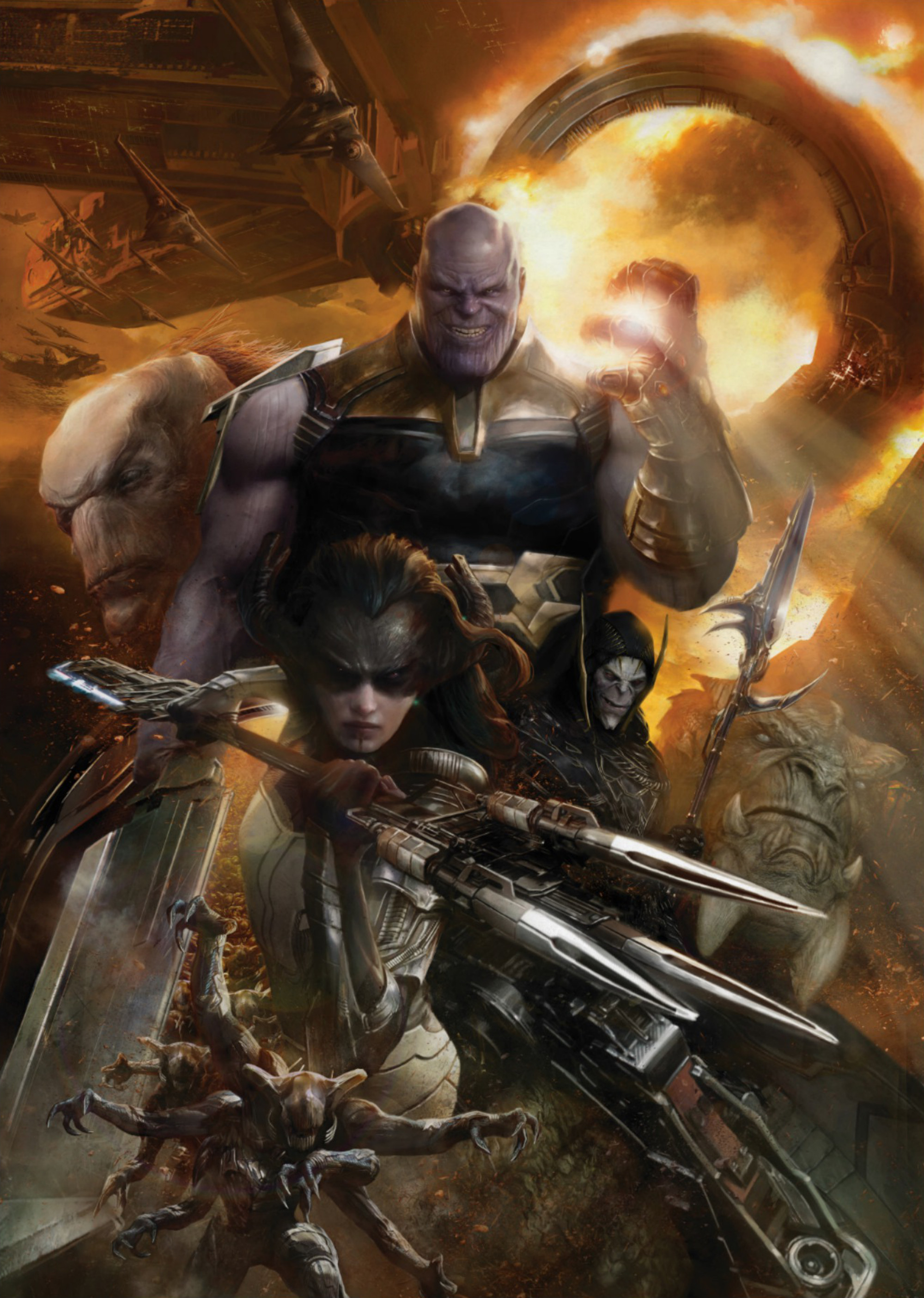 Thanos: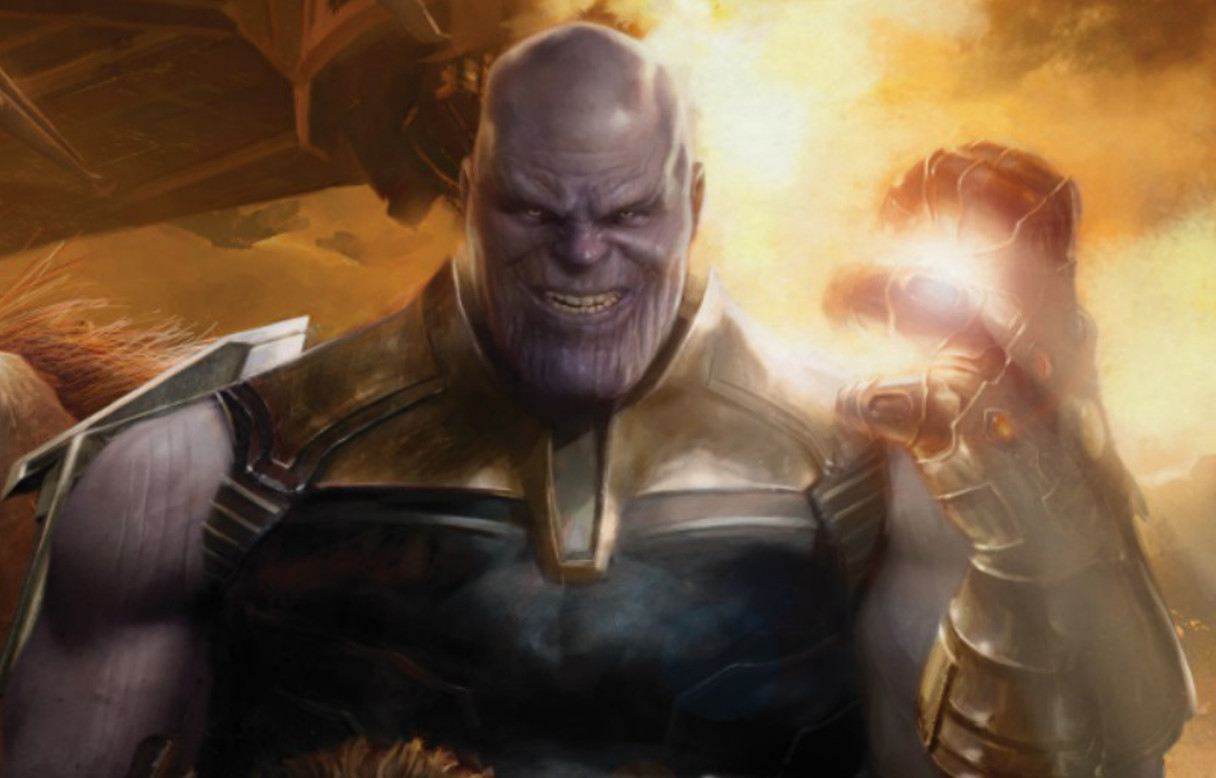 Ebony Maw: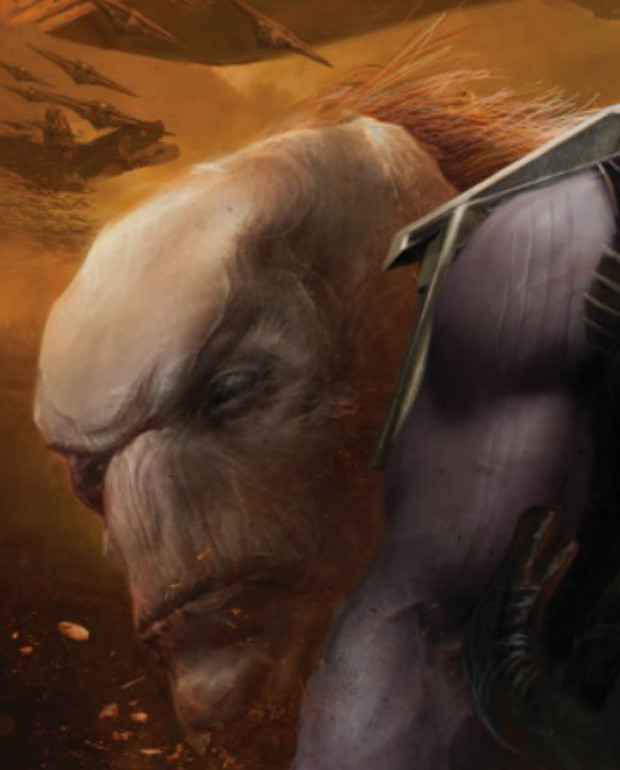 Corvus Glaive: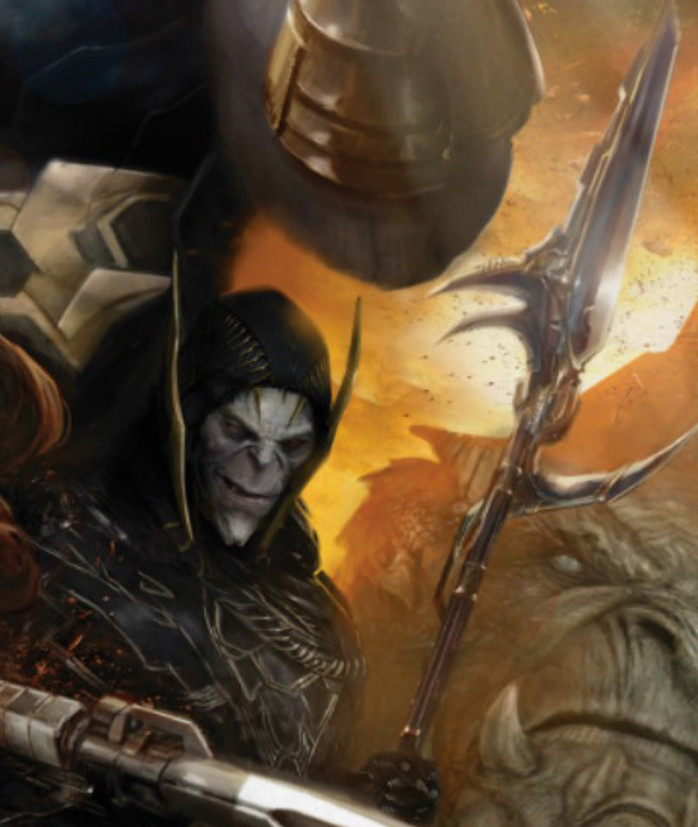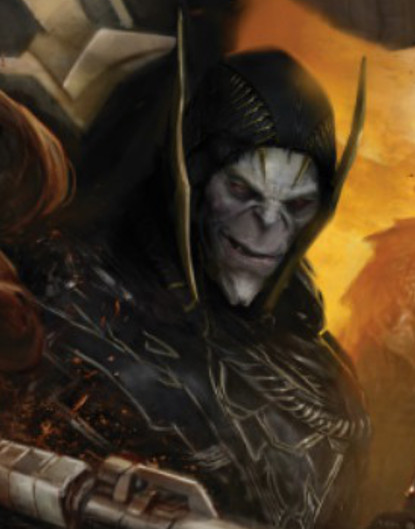 Cull Obsidian: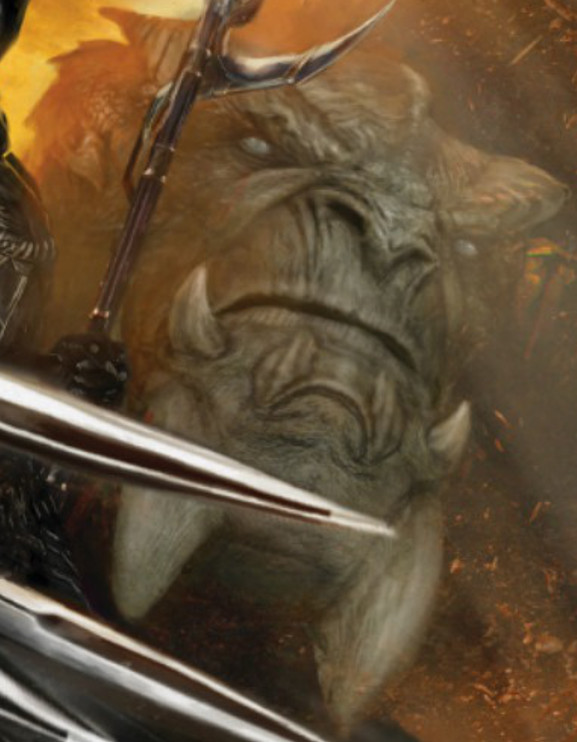 Proxima Midnight: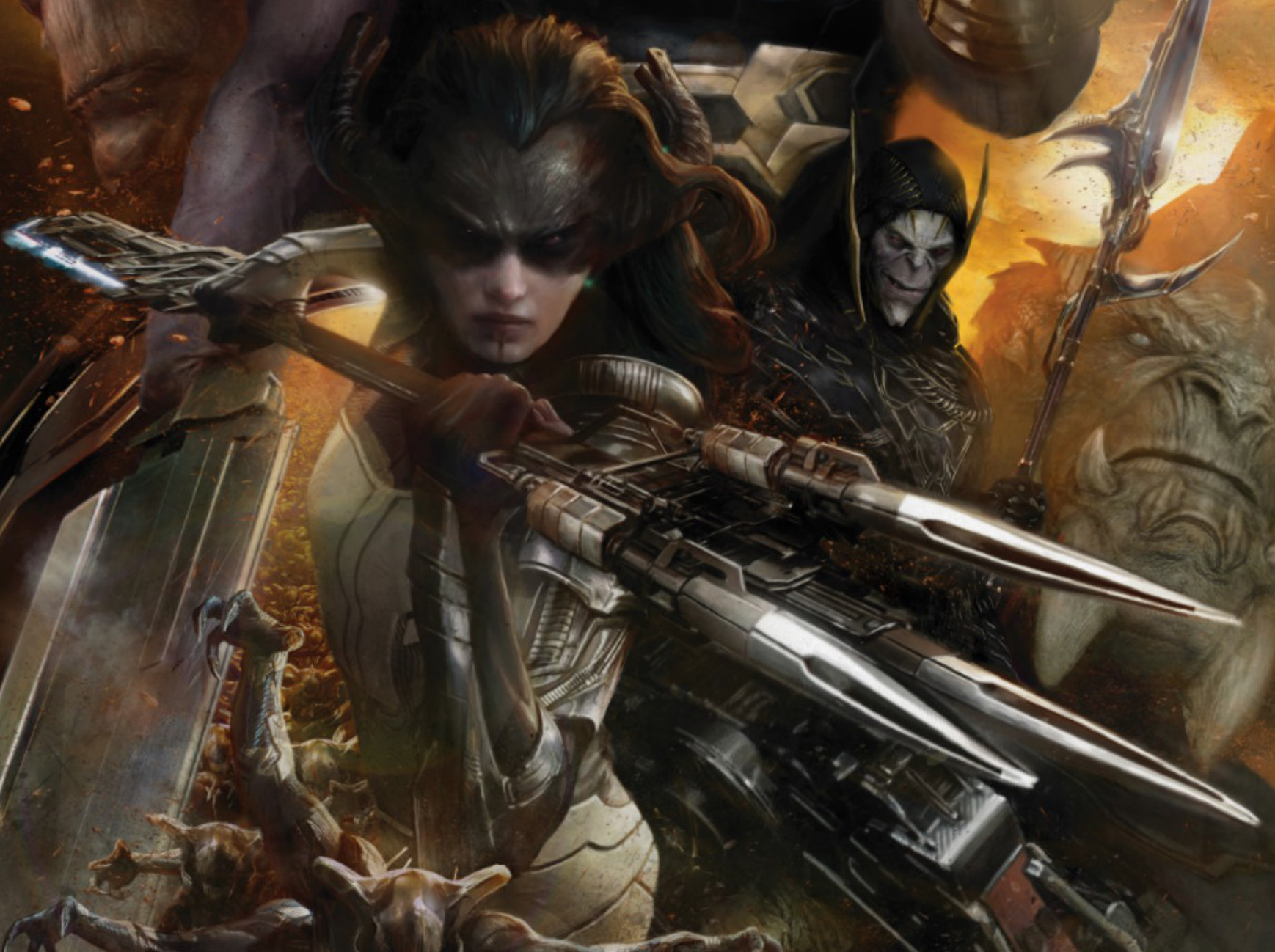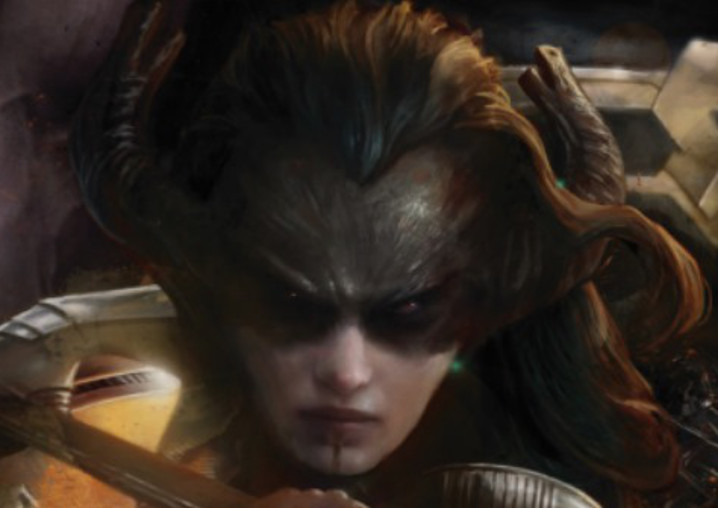 The Outriders: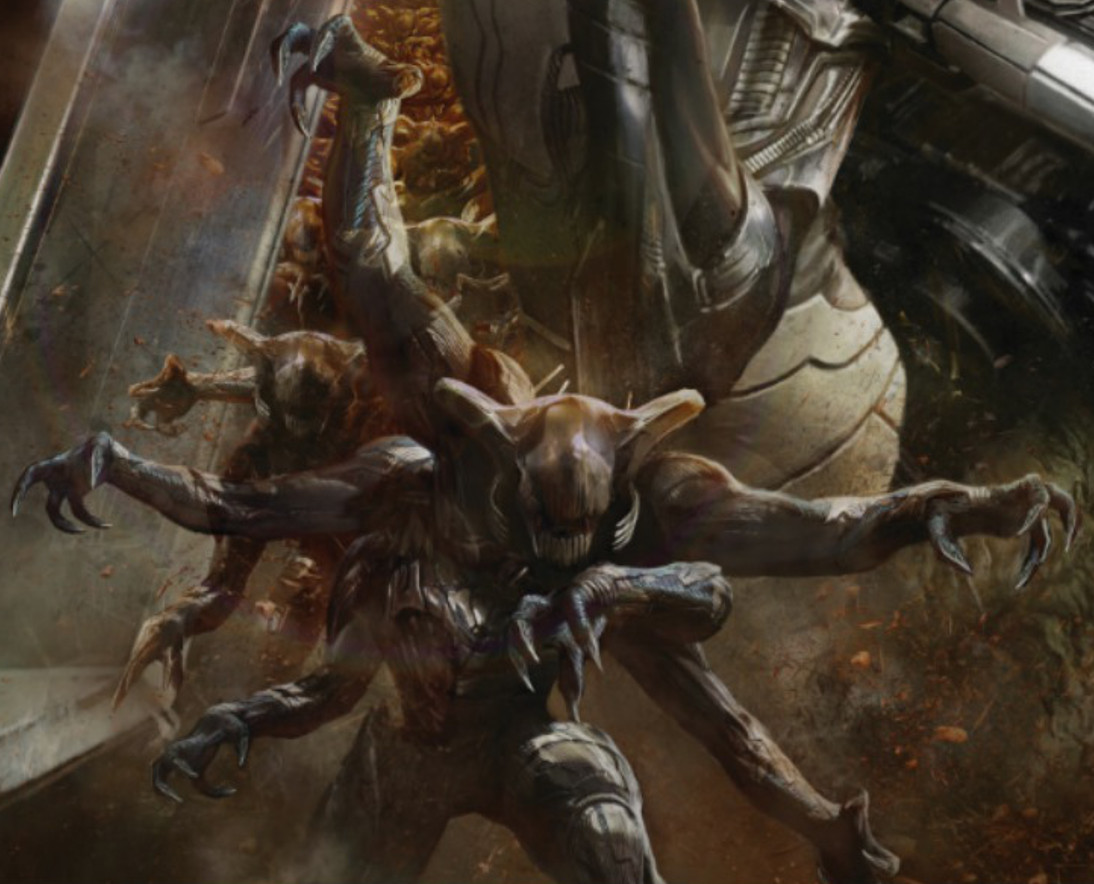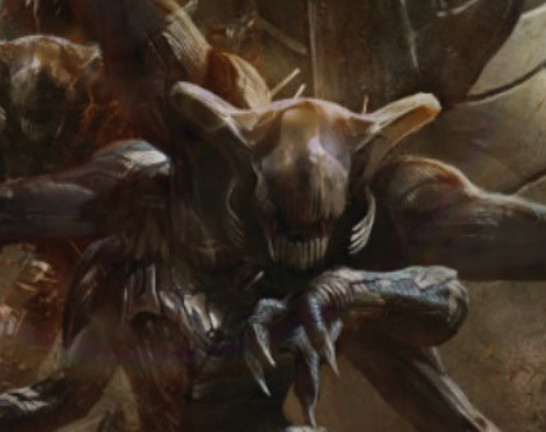 Portal: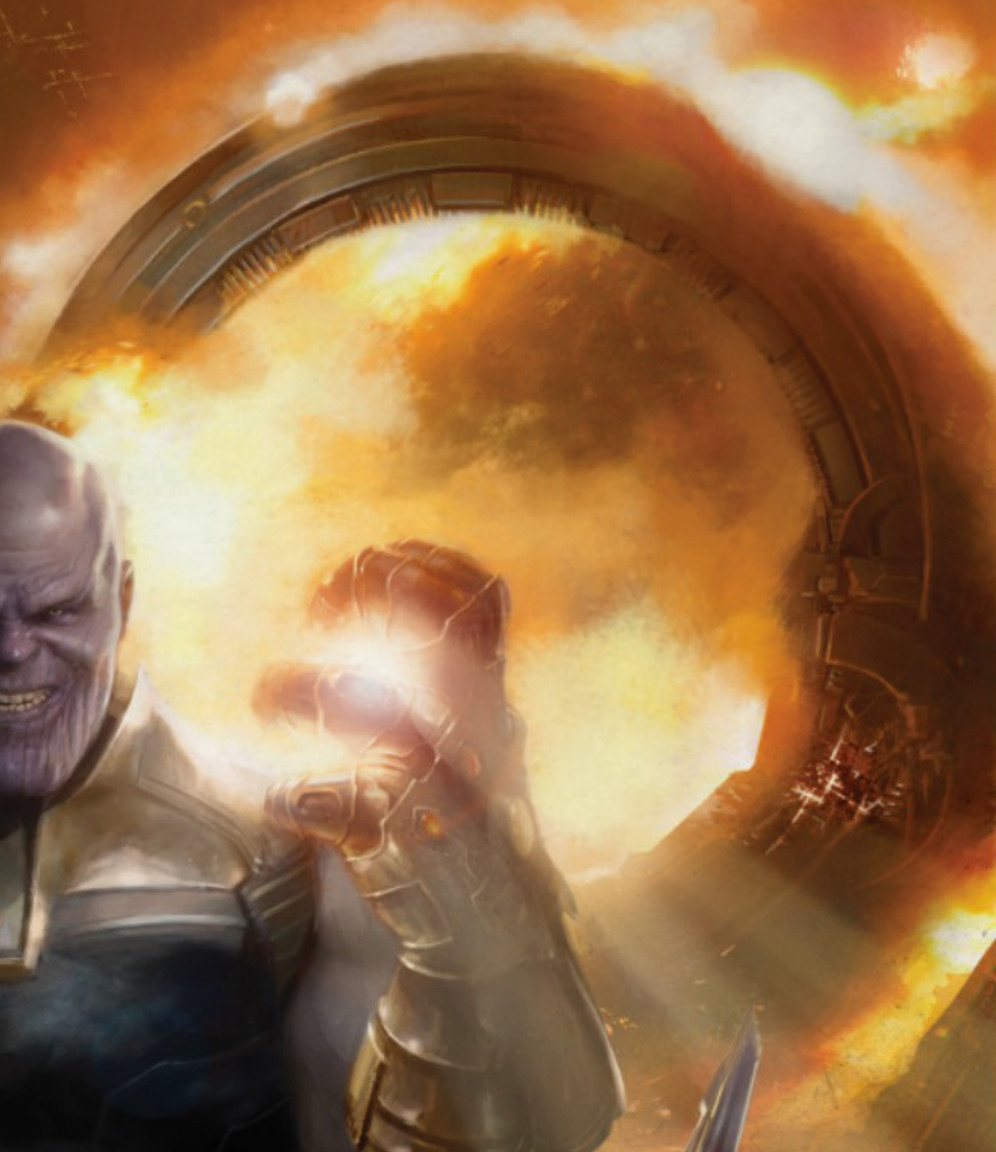 Ships: