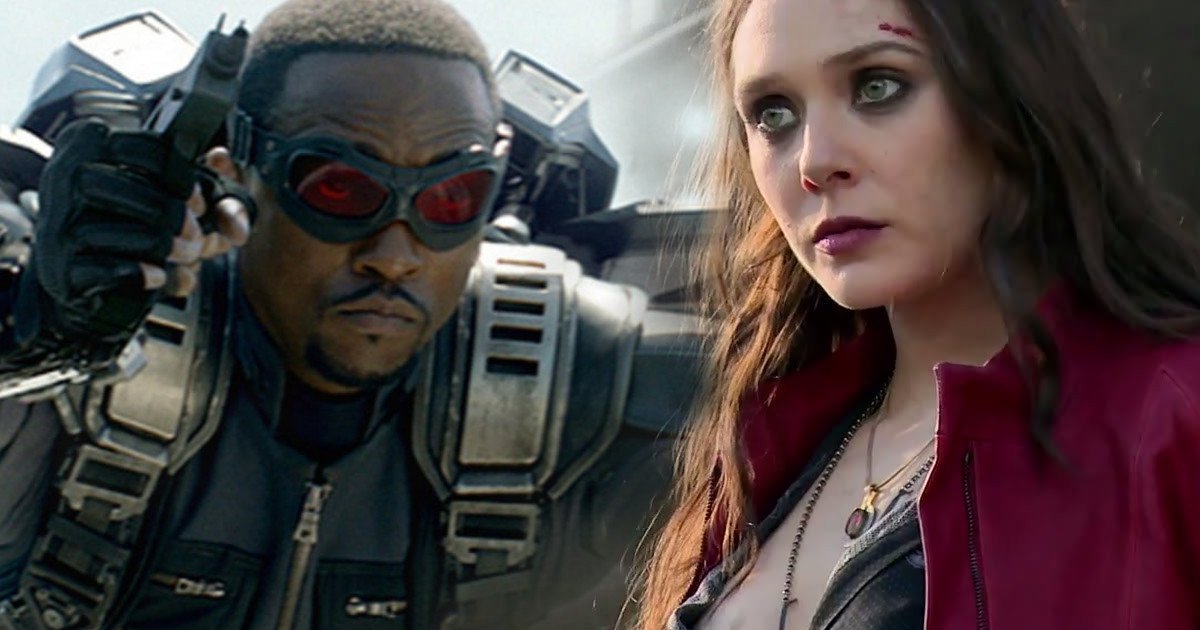 Marvel Studios wants to keep The Avengers: Infinity War super secret!
Elizabeth Olsen, who plays Scarlet Witch, recently appeared on The Late Show With Stephen Colbert and offered even she doesn't know anything about the movie!
"I think I signed a lot of things before I joined. This time, they actually decided to not give us scripts," Olson said. "They gave me my pages and then they explained other things that are happening."
Elizabeth Olsen then went on to say when she sees The Avengers: Infinity War for the first time that she will be "shocked and surprised."
"I'll be like, 'Oh, I see! That's what was happening to the world at that time!'" Olsen said.
Falcon actor Anthony Mackie also appeared on The Late Show With Stephen Colbert and joked about co-star Spdier-Man Tom Holland.
"He's a problem. He's a wildly annoying person. It's impressive," Mackie said. "He's so little, he's like a Shih Tzu, you know? He's just like 'hey Anthony, blah blah, and I'm just like 'Tom stop Take off the spandex, stop. It's too much.'"
When asked about Falcon's role in Infinity War, Anthony Mackie admits, "I kick a lot of ass. That's what I do. That's what I do."
Watch more in the videos below.
The Avengers: Infinity War hits May 4, 2018 directed by Joe and Anthony Russo.
Synopsis:
As the Avengers and their allies have continued to protect the world from threats too large for any one hero to handle, a new danger has emerged from the cosmic shadows: Thanos. A despot of intergalactic infamy, his goal is to collect all six Infinity Stones, artifacts of unimaginable power, and use them to inflict his twisted will on all of reality. Everything the Avengers have fought for has led up to this moment – the fate of Earth and existence itself has never been more uncertain.