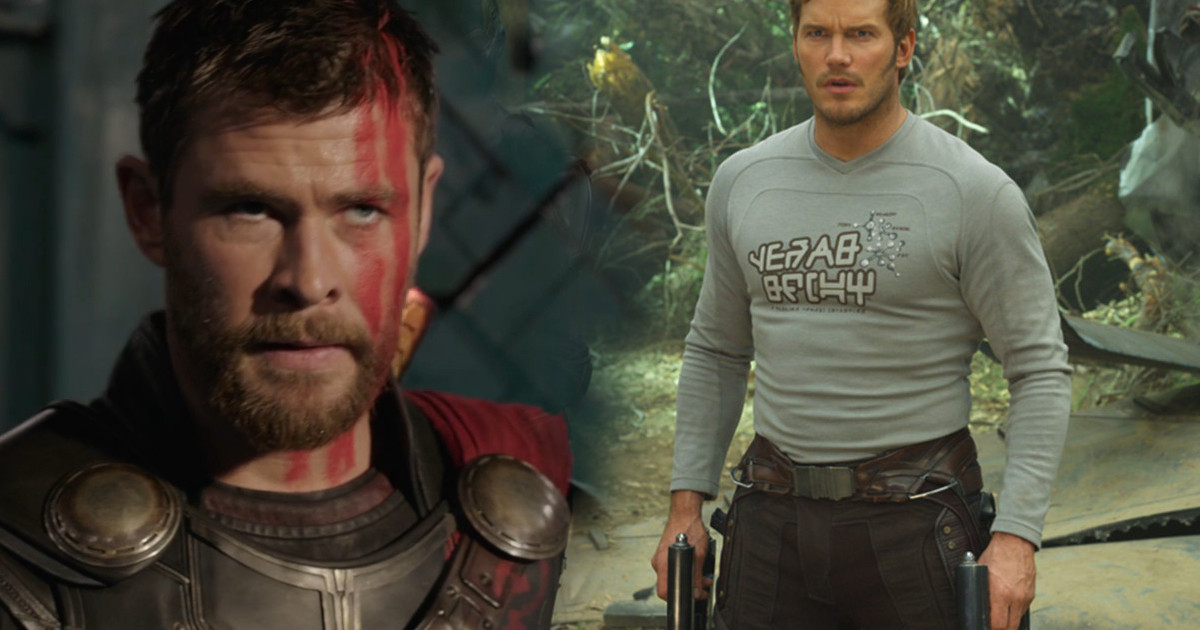 The leaked Avengers: Infinity War trailer reveals that Thor runs into the Guardians of the Galaxy for the first time in the MCU!
Chris Hemsworth offers up that the first time on the set of The Avengers: Infinity War with the Guardians he was a bit nervous and starstruck when meeting Star-Lord Chris Pratt!
"The first time I really met Chris Pratt—and went on set with him and the Guardians—I was weirdly shaken," Hemsworth admitted to Elle.com [laughs]. "I don't know why. He's just so charismatic. And good at what he does."
Prior to Thor battling Thanos in The Avengers: Infinity War, Chris Hemsworth first needs to get past Cate Blanchett's Hela in Thor: Ragnarok. Hemsworth offers the following about Blanchett.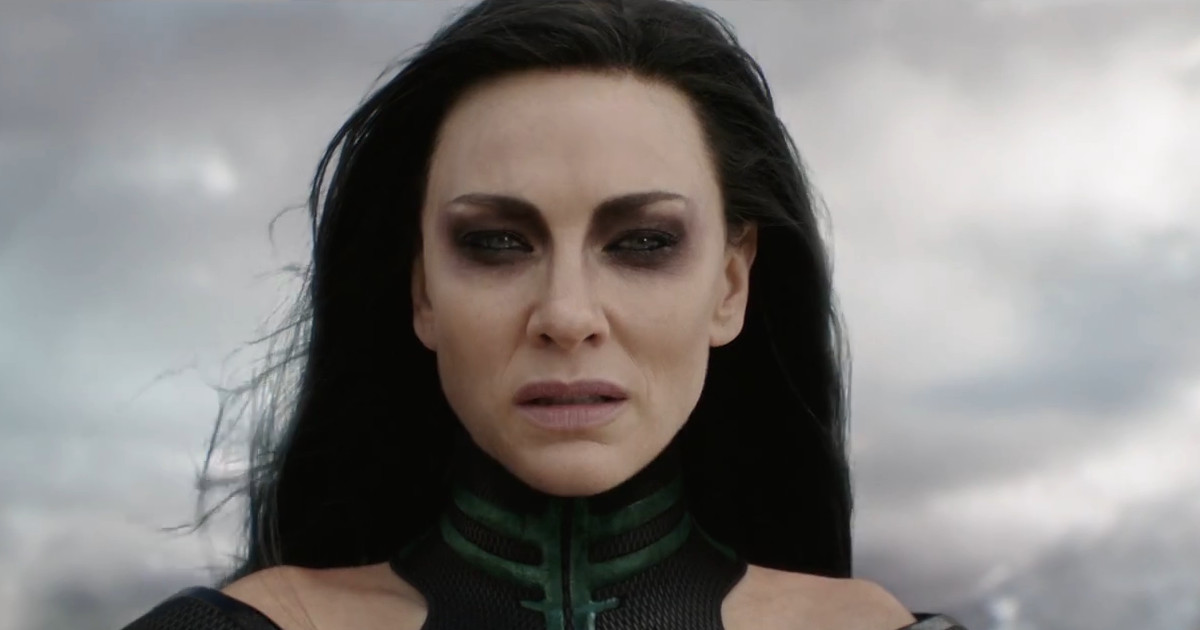 "She calls you on your sh-t straightaway. Which is intimidating. You walk in and you're doing all the usual polite chats, and she's like, 'Chris, what are you doing? Really, that's the story you're gonna tell?'" Hemsworth said. "And you're like, 'Shit, I'm not going to get away with anything with this lady. I have to drop the facade.'"
Hemsworth did add he ended up being himself around her: "You know, she's Cate Blanchett, for God's sake! There's quite a feeling of wanting to impress her. She's like, 'I'm a human being. Act normal.' Before you know it, you're drinking and telling stories and cracking jokes. She has a wild sense of humor."
The Avengers: Infinity War has a May 4, 2018 release.
Thor: Raganarok has a November 3, 2017 release directed by Taika Waititi starring Chris Hemsworth as Thor, Mark Ruffalo as Hulk/Banner, Tom Hiddleston as Loki, Idris Elba as Heimdall, Cate Blanchett as Hela, Tessa Thompson as Valkyrie, Jeff Goldblum as Grandmaster, Anthony Hopkins as Odin and Sam Neill in an unknown role.
Thor's world is about to explode in Marvel's Thor: Ragnarok. His devious brother, Loki, has taken over Asgard, the powerful Hela has emerged to steal the throne for herself and Thor is imprisoned on the other side of the universe. To escape captivity and save his home from imminent destruction, Thor must first win a deadly alien contest by defeating his former ally and fellow Avengers… The Incredible Hulk!